Given that Jeremy Corbyn has doubled the Labour membership within the last 9 months, it was never going to be easy for anyone to challenge his position through fair means.
Despite launching her leadership campaign today, Angela Eagle still remains hopeful that the Labour's National Executive Committee (NEC) will rule that Corbyn will have to gain 51 nominations from MPs and MEPs in order to be on the leadership ballot.
However, the chances of the incumbent Labour leader being left off the ballot are extremely slim. A picture of the rules has been circulating social media for some time, and it clearly states that only potential challengers need to seek nominations.

So, should the NEC rule in favour of the Labour leader, Angela Eagle will be forced to continue with her already faltering leadership bid. It's an almost unwinnable battle. And Corbyn's supporters have been letting her know this, in their tens of thousands!
Coinciding with the launch of her leadership bid, Ms Eagle posted a picture to her personal Facebook page urging Labour members to show their support for her campaign. Needless to say, things didn't exactly go to plan for her.
Currently the post has 14,000 comments, 2400 shares and 2,800 reactions – truly amazing for the first day of a leadership bid – or so you would have thought. Take a closer look!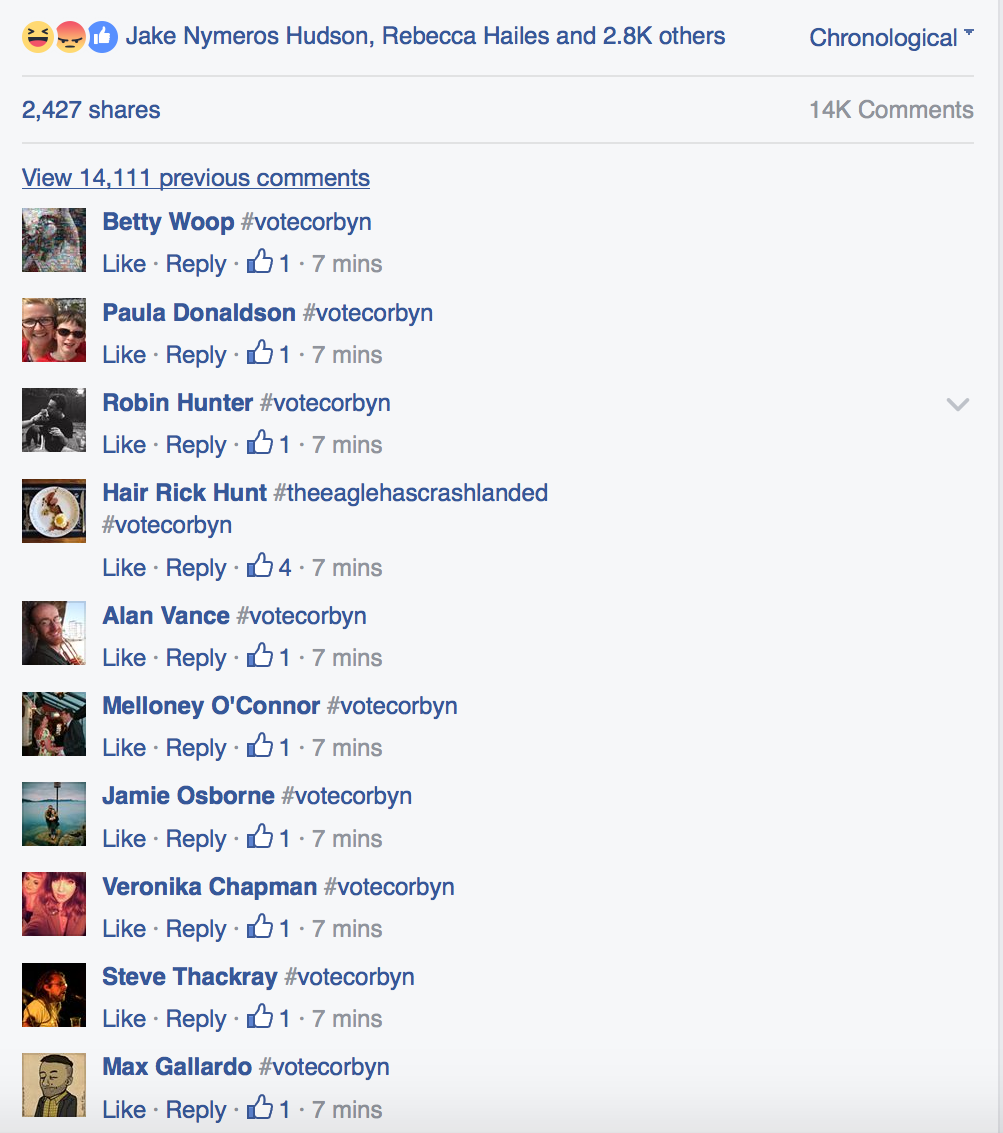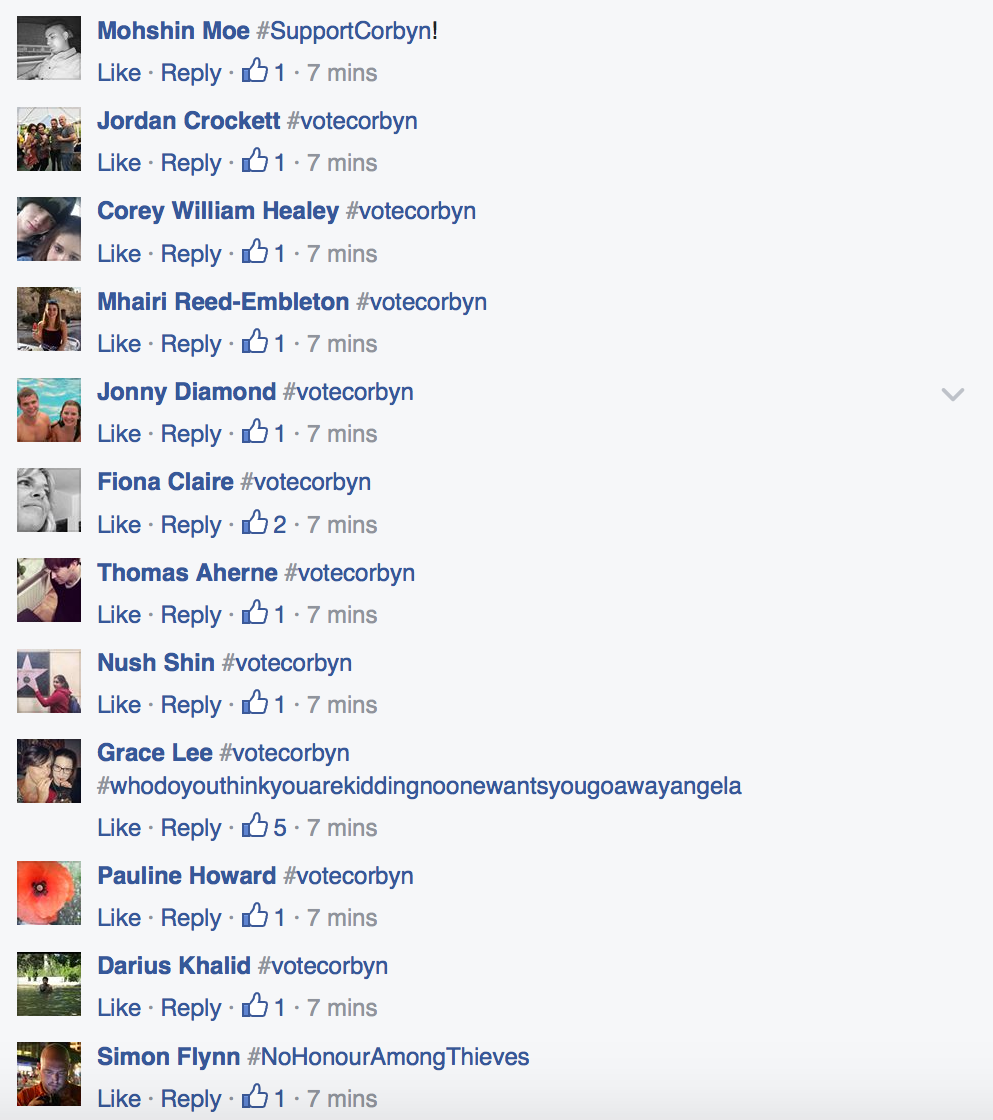 Her campaign team must be having kittens. Scrolling through the comments for at least 10 minutes failed to produce even a single comment that was actually supportive of Ms Eagle's bid.
Also, the number of people laughing at her post exceeds the amount of people who have liked it. 26 people also appear to have been moved to tears by it.

Things over on Twitter aren't going particularly well for Ms Eagle either. Currently her official leadership account has just 681 followers.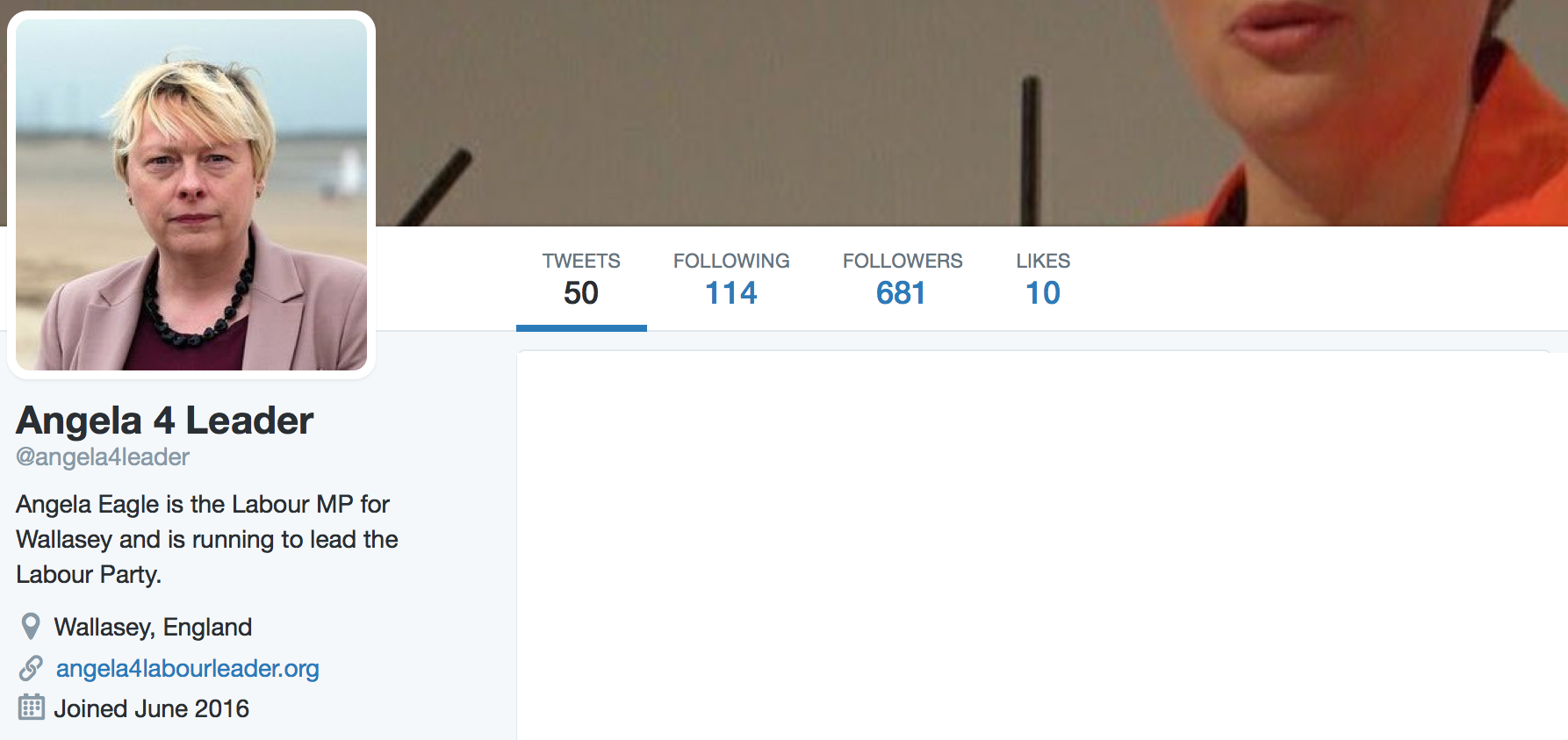 The misery for Ms Eagle doesn't stop here either. Her official leadership website has come in for criticism too. Some Facebook users have described it as an 'abomination', whilst others have labelled it a 'disgrace to web design'.
It's hard to argue with them.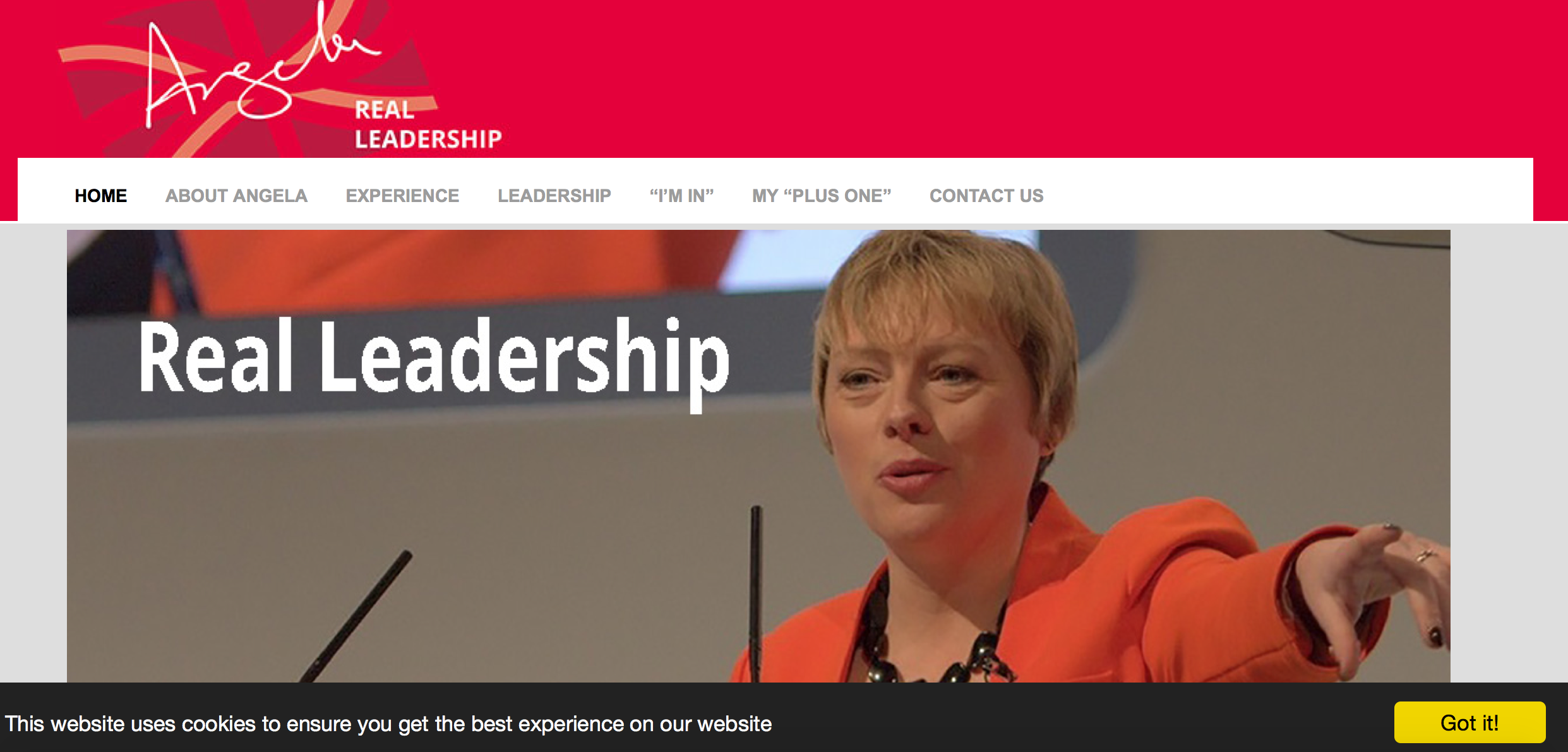 And viewing it on mobile is probably worse.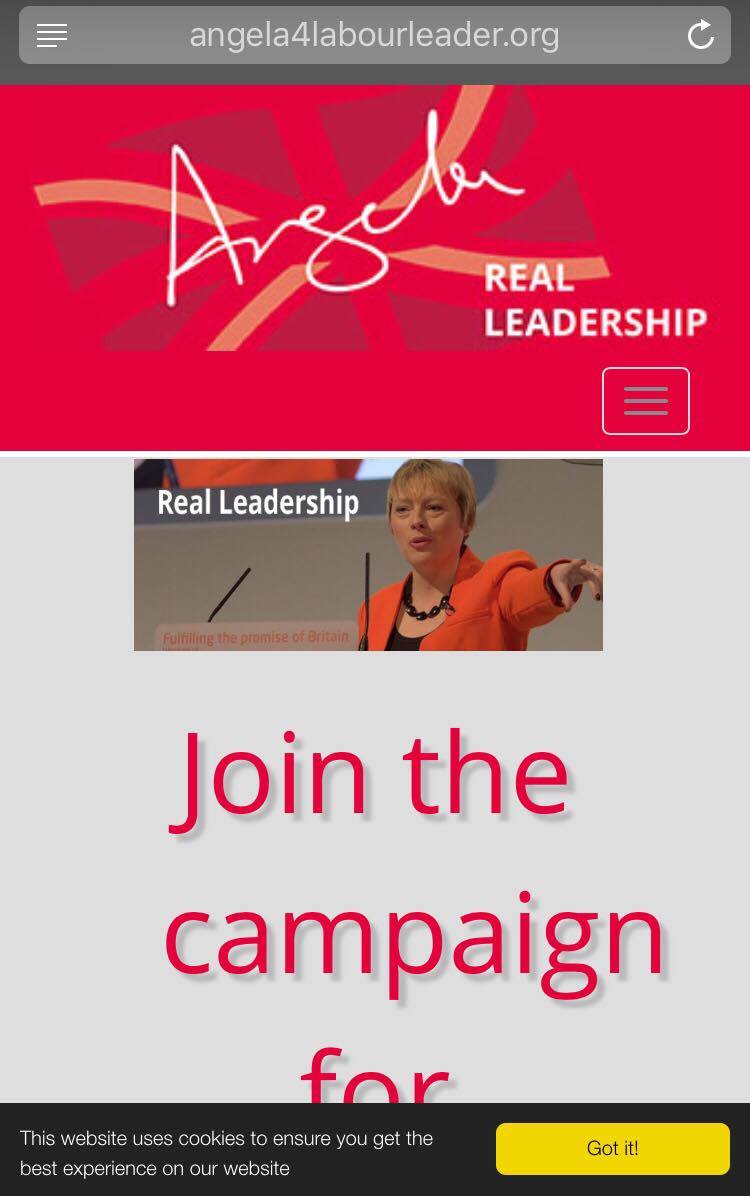 It's fair to say that the first day of Angela Eagle's leadership bid hasn't exactly gone to plan. And this is just the start!