The Prime Minister, Boris Johnson, previously described black traffic wardens as "n***ers" and said that a black person was "stupid because he was a c**n".
The despicably racist comments were written by Johnson in his 2004 book, Seventy Two Virgins.
In one paragraph, writing as the third-person narrator, Johnson wrote:
"…faced with such disgusting behaviour, some traffic wardens respond with a merciless taciturnity. The louder the rant of the traffic offenders, the more acute are the wardens' feelings of pleasure that they, the stakeless, the outcasts, the n***ers, are a valued part of the empire of law, and in a position to chastise the arrogance and selfishness of the indigenous people."

And in another, Johnson said of a black character:
"He was a coon, and he was stupid, and he was stupid because he was a coon."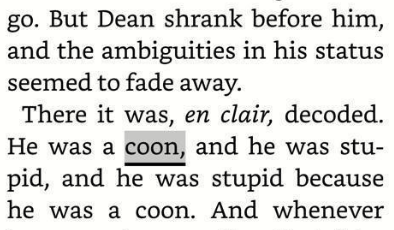 Johnson has previously defended claims about some of his bigoted views by saying they were written before he entered politics.
However, Johnson's book describing black characters as "n***ers" and "c**ns" was published in 2004 when he was MP for Henley and Shadow Minister for the Arts.
Responding to Boris Johnson using the n-word and saying a black character is "stupid because he is a c**n", Labour's Shadow Home Secretary, Diane Abbott, said:
"It's shocking that Boris Johnson writes about minorities in this way. He is simply not fit to be an MP, let alone our Prime Minister.
"Boris Johnson wrote this when he was a Conservative Shadow Minister. It exposes his deeply-held racist views which fuel hatred and bigotry towards black people and minorities.
"Johnson has said that Conservative candidates who are guilty of racism are 'out first bounce', so he should be immediately suspended and placed under investigation. Johnson's record of racism is repulsive to many black people and minorities. It's not too late to stop him getting back in to Number 10 Downing Street."
The Prime Minister is yet to comment on the latest revelation exposing his astonishingly racist views.