Boris Johnson, who is now the overwhelming favourite to become the next Tory leader and succeed Theresa May as Prime Minister, castigated former Labour leader Gordon Brown for not seeking an immediate mandate from the British public after he inherited the top job from Tony Blair in 2007 – comments which will surely heap significant pressure on Johnson to call an immediate General Election or be justifiably branded a rank hypocrite (not that he isn't already), should he indeed enter Number 10 without a public vote in July.
In 2007, following Tony Blair's resignation as leader of the Labour Party and Gordon Brown's subsequent inheritance of the role of Prime Minister, Johnson wrote in an article for The Telegraph that it was a "gigantic fraud" that Brown was allowed to become PM without a public vote:
"It's the arrogance. It's the contempt. That's what gets me. It's Gordon Brown's apparent belief that he can just trample on the democratic will of the British people. It's at moments like this that I think the political world has gone mad, and I am alone in detecting the gigantic fraud."
Johnson then went further in his criticism, stating the British public:
"voted for Anthony Charles Lynton Blair to serve as their leader. They were at no stage invited to vote on whether Gordon Brown should be PM […] They voted for Tony, and yet they now get Gordon, and a transition about as democratically proper as the transition from Claudius to Nero. It is a scandal. Why are we all conniving in this stitch-up? This is nothing less than a palace coup […] with North Korean servility, the Labour Party has handed power over to the brooding Scottish power-maniac."
Just in case his views were not clear enough already, Johnson then goes on to explicitly state that:
"The extraordinary thing is that it looks as though he will now be in 10 Downing Street for three years, and without a mandate from the British people. No one elected Gordon Brown as Prime Minister"
You can read Boris Johnson's 2007 Telegraph column in full below: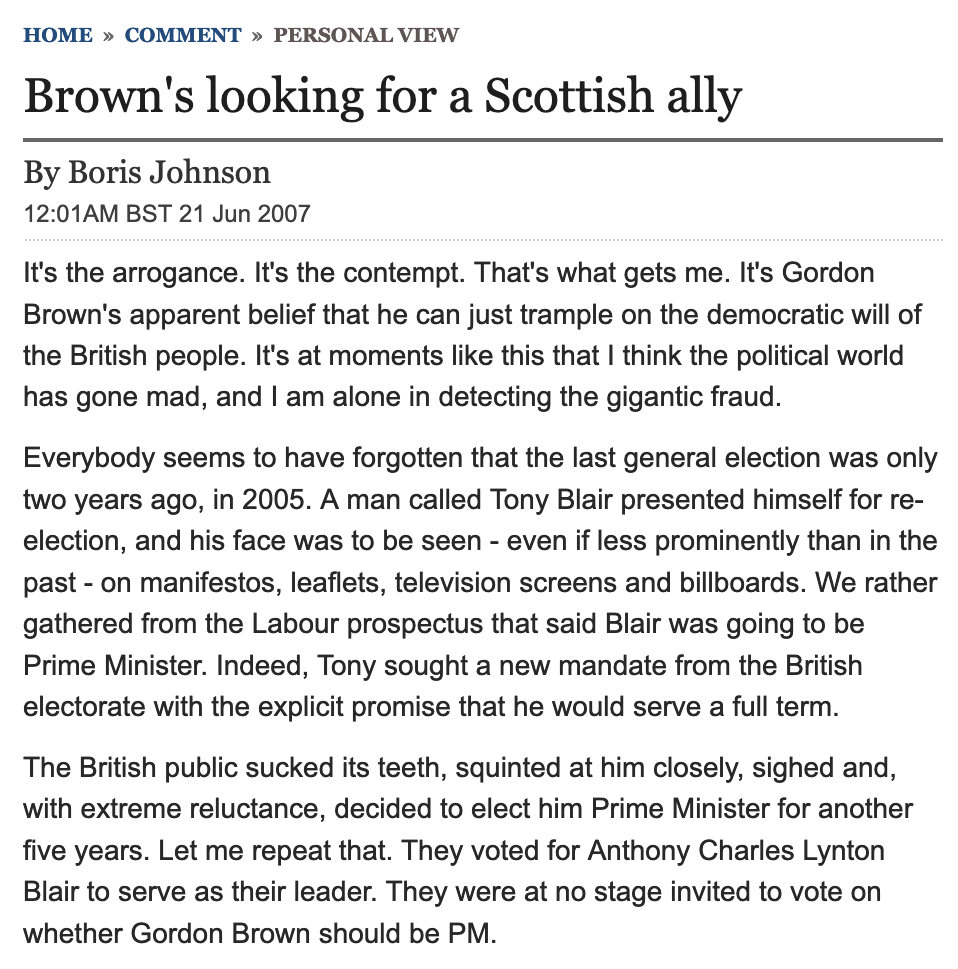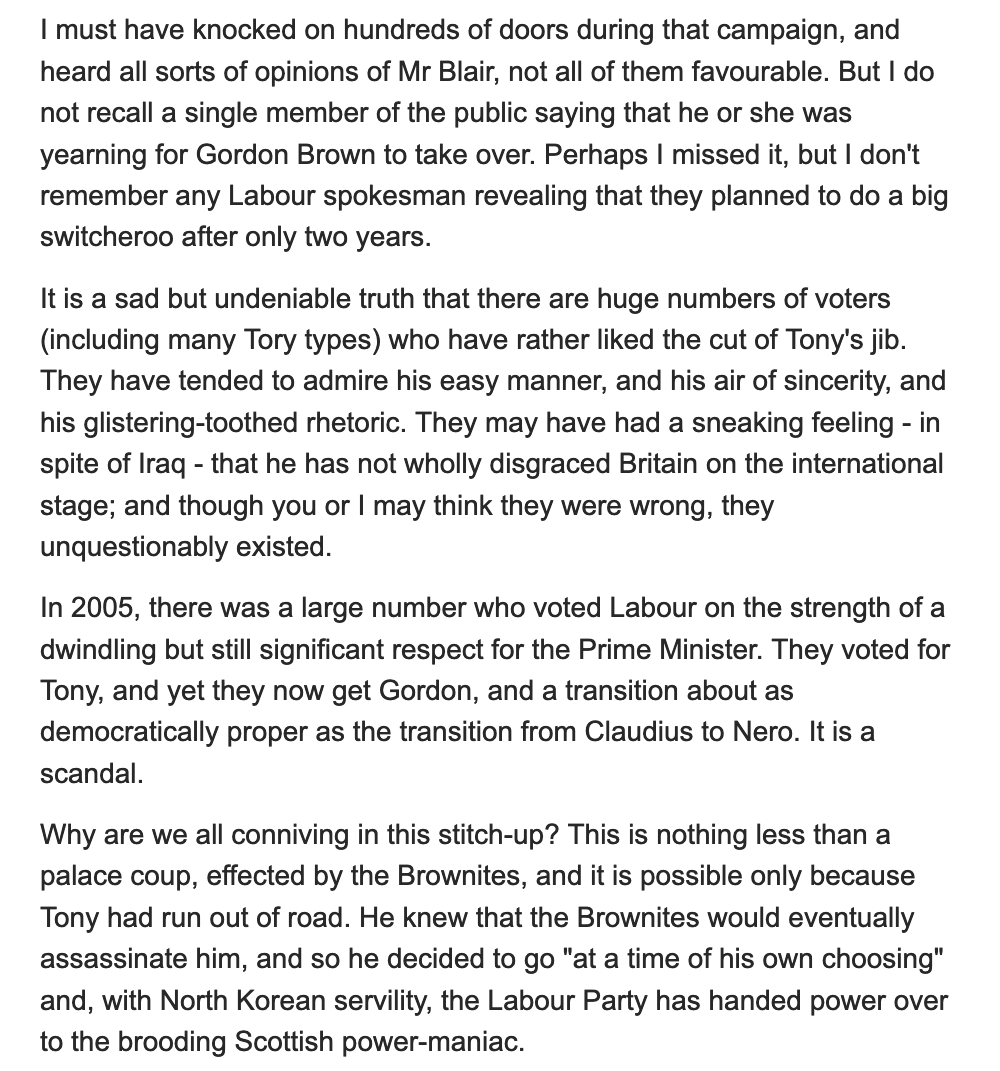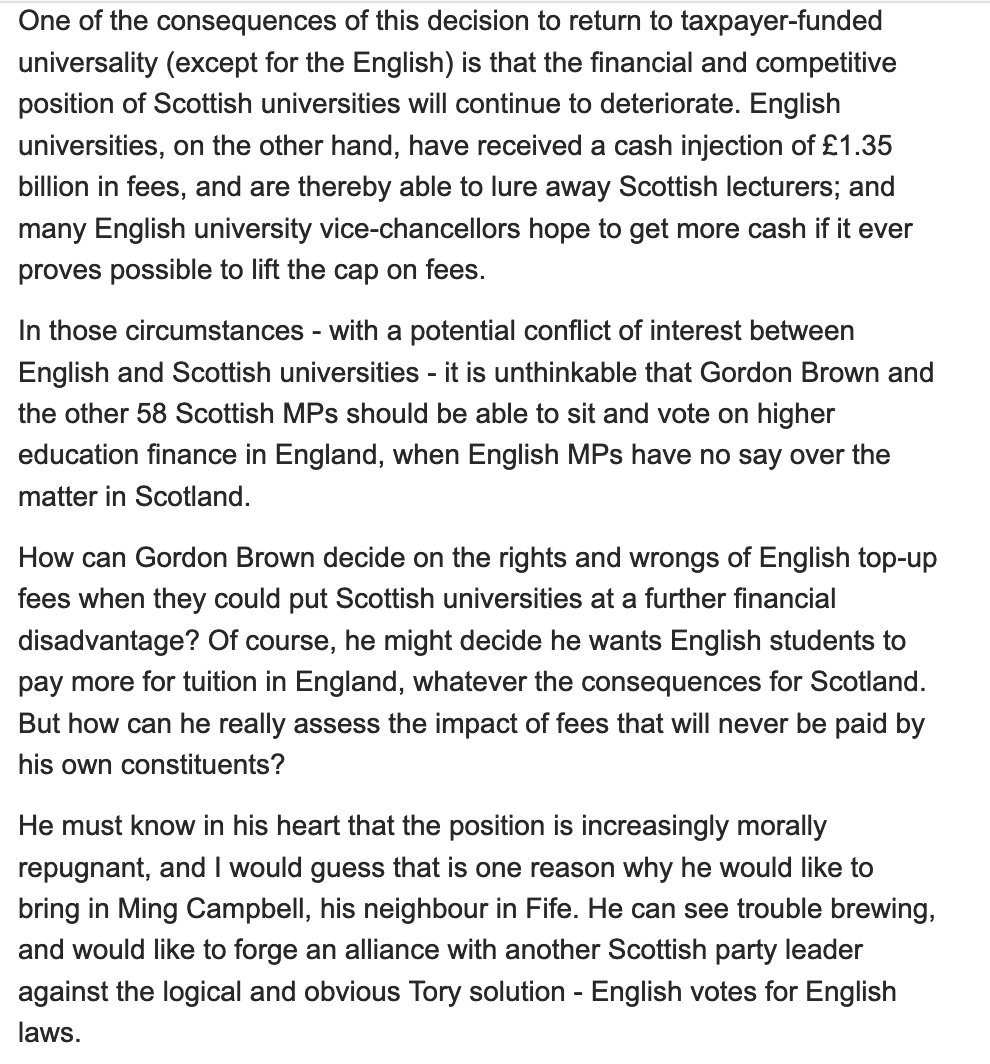 So will Johnson have the guts call a General Election as soon as he gets into Downing Street?
Given Theresa May's catastrophic failure in 2017, and given the fact that Johnson doesn't appear to care one jot about being exposed, time and time again, as a brazen bullsh*tter and a categorical liar, it's extremely unlikely.