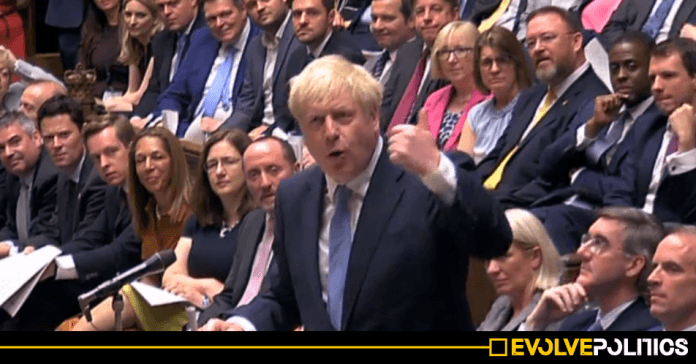 The new Prime Minister Boris Johnson has refused to rule out bringing back the death penalty in his first speech to MPs in the House of Commons.
During their first encounter at the despatch box, the Labour leader Jeremy Corbyn used his statement to ask Boris Johnson a number of questions, including whether or not the Tories had plans to bring back capital punishment.
Corbyn's statement referred to Johnson's recent appointment of Priti Patel as Home Secretary, who previously stated that she was in favour of the death penalty.
Corbyn asked:
"Given his first appointment is the Home Secretary – the first Home Secretary in a generation to support the death penalty – can the Prime Minister assure the House now that his government has no plans to bring back capital punishment to this country?"
Corbyn's question was met by cheers by numerous Tory MPs.
However, during his 7-minute rebuttal to Corbyn's questions, the new Prime Minister refused to address the Labour leader's inquiry on the Tories' plans to reintroduce the death penalty.
Sign up to be notified of new Evolve Politics articles
A recent poll showed that more than half of Tory members – 54% – supported the idea of reintroducing capital punishment.
Responding to a later question from Independent MP Chris Leslie about whether he supports the death penalty, Boris Johnson said he doesn't "personally" support the policy but:
"I think what the people of this country want to see is proper sentencing for serious violent and sexual offenders […] we will also be pursuing all the preventative measures necessary to reduce our prison population"
We Need Your Help!
Evolve Politics can only continue publishing our truly independent journalism because of the financial support of our readers. If you value our work, please consider subscribing or donating any amount you can afford. Every penny you contribute goes directly to our writers for their work.