Stay in touch!
Sign up to be updated with Evolve's latest stories, and for opportunities to get involved.
The latest YouGov analysis has been released, and it shows that Jeremy Corbyn's Labour Party have closed the gap even further on Theresa May's Tories.
Jeremy Corbyn will also get a chance to further improve Labour's poll ratings during tonight's live BBC debate – a debate which Theresa May has declined to take part in, choosing instead to send the Home Secretary Amber Rudd in her place.
The new analysis, conducted on 30th May, gives the Conservatives a slim 3 point lead over Labour. One other major talking point is that this analysis predicts the Conservatives will lose their majority in parliament.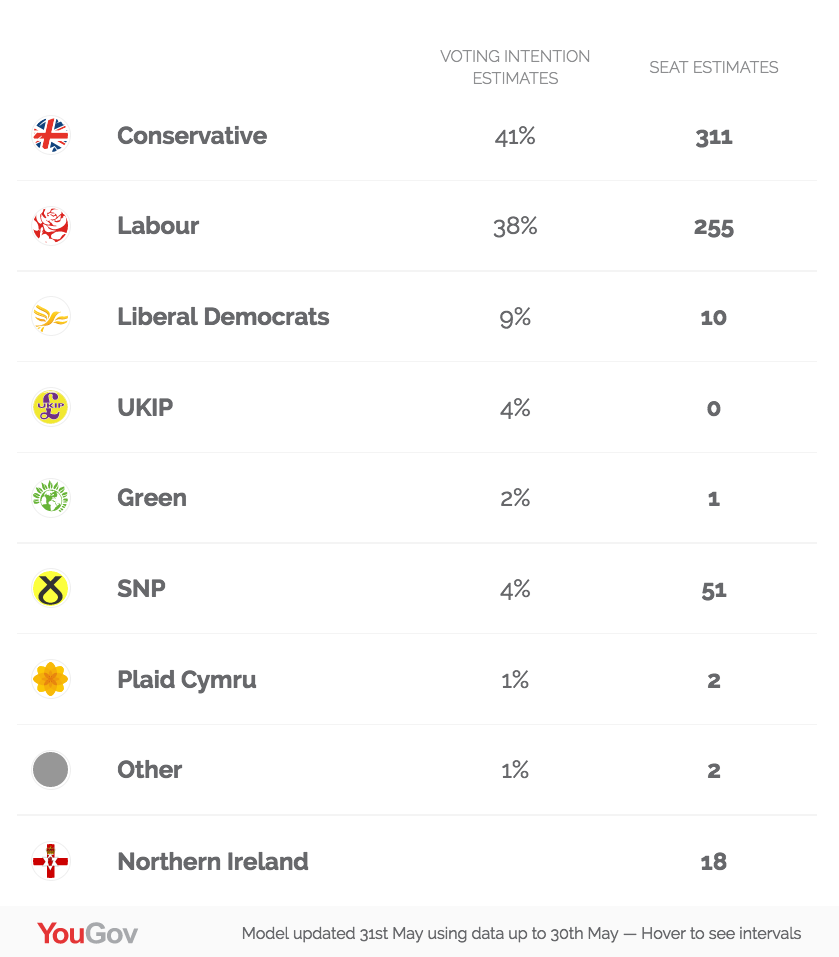 Theresa May called the snap general election with the expressed intent of increasing the Tories' majority and strengthening their mandate to lead the Brexit negotiations.
Should they fail to hold on to a majority, it would be a bitter blow for a party who led their closest rivals by a monumental 24 points just one month ago.
If the results of this latest YouGov analysis were to be played out on election night, it could well lead to many of Theresa May's Conservative colleagues calling for her resignation even if the Tories do manage to win the most seats.