The BBC has ruled in favour of comedian Russell Howard after Toad-Faced Hypocrite  Tory MP Philip Davies attempted to have criticism silenced. Mr Davies filed a complaint suggesting the criticism was untrue and defamatory. Defamation is a matter for the courts but the BBC broadly supported Howard's right to free speech.
Howard criticised Toad-Faced Hypocrite Davies' hypocrisy for posing with a placard saying he'd "stand up for carers" and then filibustering a debate on providing free hospital parking for carers. Davies spoke for 93 minutes to use up the time allocated for the debate. Presumably, when asked to stand up for carers, they did not mean for 93 minutes to block a debate on a plan to help them.
This led Howard to photoshop a placard to read "I am a toad-faced hypocrite." Now, whether Howard's comment constituted defamation is complicated. Although the Toad-Faced Hypocrite Davies' actions were obviously hypocritical, it is difficult to know whether Davies truly had the face of a toad.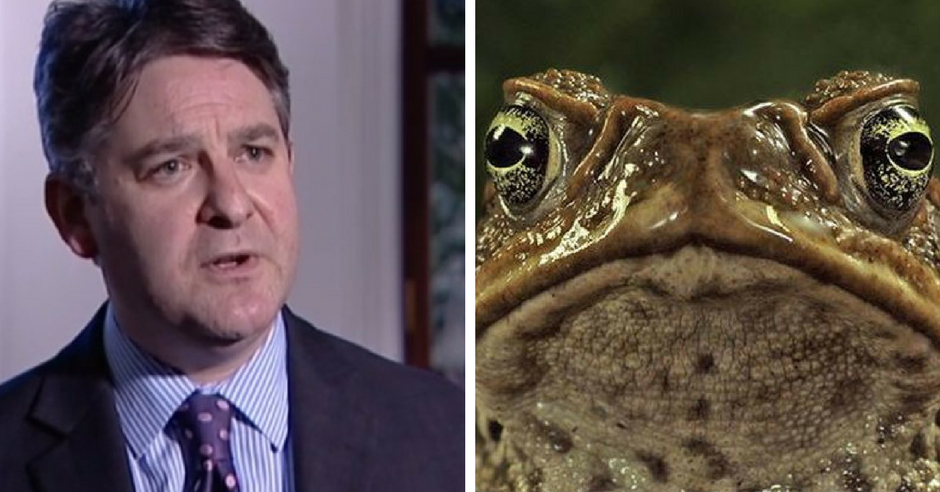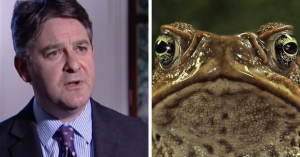 Inconclusive…
In a purely literal sense, he does not in fact possess the face of a toad. Should we not allow for artistic interpretation, Howard would be in trouble. However, Toad-Face Hypocrite Davies does indeed resemble a toad, or possibly a frog.
My own personal interpretation is that Howard was making a somewhat subversive reference to Davies's resemblance to Kermit the Frog. Some of you may wonder what the similarity is, to which I'd respond that they are both puppets of more powerful entities.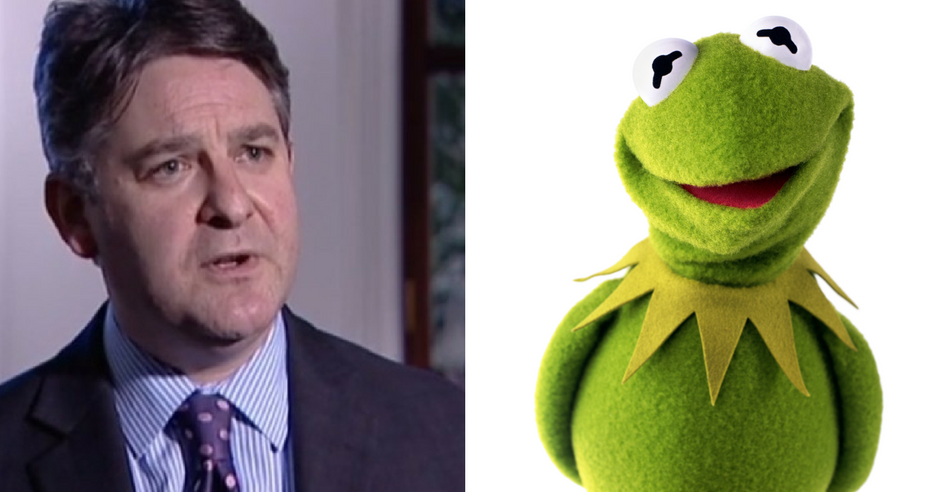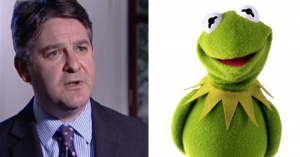 Uncanny.
It also helps to explain Kermit and Miss Piggy's split after she found about his illicit liaison with David Cameron.
Of course, regardless of legal implication it seems a little inappropriate for an MP to attempt to silence criticism of himself. Kermit Davies claims that the comments made about him were defamatory and misrepresented his actions – actions that are freely available for anyone to examine as they are included in the parliamentary record.
Kermit Davies is of course a master of being on the wrong side of history. Courtesy of Howard, here are the things he has opposed:
Equal Marriage
Banning Smoking Near Children
Mandatory Smoke Detectors
Sex Education
Oh, and in case you're worried he may be redeemable? He said that disabled people should offer to work for less than the minimum wage.
To paraphrase the actual Kermit: It's not easy being mean…
The BBC's ruling is fairly comprehensive and basically amounts to "It's a comedy show. It's a joke." Although including the opening line that "Public figures should expect robust criticism" seems like a veiled dig at the thin-felted skinned Kermit Davies.
They did however offer two corrections: That Kermit-Faced Hypocrite Davies did not in fact use up all the time for the debate, the rest was used up by other filibusters, and that he did not say disabled people should offer to work for less, just that it might be best for everyone if they did.
Davies can of course now be proud to add "misunderstanding satire" to his long list of accomplishments.