The Tory assault on our NHS has lead to billions being cut from the health budget for vital services – impacting the most vulnerable people in society the hardest. Yet, despite the financial chaos, the NHS is still spending millions on homeopath – a treatment method that is widely discredited by the entire scientific community, as well as the NHS itself.
The biggest homeopathic hospital in Europe is funded by the NHS, and headed by the Queen's Doctor.
This raises serious questions as to how NHS funds are being spent. And who is making these kinds of funding decisions.
Due to the dilution process by which homeopathic treatments are made no matter what the practitioner prescribes, the "active" ingredient will always be the same…
Large scale studies have been conducted which show that homeopathy performs no better than placebo as a treatment, and the NHS website makes their opinion on homeopathy quite clear: 
the principles on which homeopathy is based are scientifically implausible.
They also warn patients:
If you choose health treatments that provide only a placebo effect, you may miss out on other treatments that have been proven to be more effective
The National Institute of Health and Care Excellence (NICE) also states that it does not recommend that homeopathy should be used in the treatment of any health condition.
It seems as if homeopathy would be the last treatment the NHS would fund, let alone during this time of extensive budget slashing. However, the NHS spends millions of taxpayers money funding the biggest homeopathic hospital in Europe.
The Royal London Hospital for Integrated Medicine (RLHIM) is located in the heart of central London, and run as part of the NHS Trusts, University College London Hospitals Group. While the hospital does offer some traditional evidence based treatments, such as talking therapies, it has a large emphasis on alternative medicine, and in particular homeopathy.
It is headed by Dr. Peter Fischer – a leading expert in the field of homeopathy. Interestingly, Dr. Fischer doesn't just work at RLHIM. He is also the Queen's personal physician.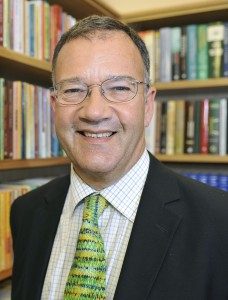 Of course, the Queen isn't the only member of the Royal Family who is a fan of homeopathy. Her son Prince Charles is a strong advocate and vocal spokesperson who has spent many years championing the cause. In 2015, the Guardian obtained a series of secretive documents called the "black spider memos" which revealed that Prince Charles had written to former health secretary Alan Johnson asking for a pilot of alternative medicines in NHS England. He had also lobbied ministers to change public spending plans in favour of homeopathic medicine.
So far, millions of pounds of taxpayer's money has been spent to support Dr. Fischer's Hospital. In 2002, the hospital received £18.5 million of NHS funds to pay for an extensive refurbishment and restoration of the grand Victorian building.


The Good Thinking Society has estimated that the NHS spent over £1.5 million funding treatments at the hospital between 2013, and 2014. Unfortunately, due to the secretive nature of NHS funding it is almost impossible to get exact figures. They also estimate that in the same period the total spend of taxpayers money on homeopathic treatment was over £5 million.
Dr. Fischer's Hospital claims to treat a number of illnesses, most of which are poorly understood and are not only frequently ignored by the medical profession, butt cannot currently be cured, namely, conditions such as IBS, Chronic Fatigue Syndrome (ME) and Fibromyalgia syndrome.
By funding homeopathy the NHS is essentially diverting funds away from potentially useful new treatments for these conditions.In turn, this fails patients who have a right for the best evidence based care available.
And, of course £5 million could also be used to employ more nurses, more Dr's, and on medicine. At a time when the NHS is in a dire financial crisis, how can they justify spending millions on Dr. Fischer's Hospital? And fund treatments that the our own National Health Service says is a waste of money.
Dr. Fischer's links to the Royal Family, and Prince Charles' long time campaign to promote homeopathy, mixed with his lobbying efforts certainly raise some interesting questions about the way that NHS money is being spent, during the current funding crisis.
If Prince Charles cared as much about the fact that our NHS is being run down, and forced into privatisation as he does about homeopathy, then perhaps we wouldn't have the current onslaught of NHS spending cuts in the first place?