Stay in touch!
Sign up to be updated with Evolve's latest stories, and for opportunities to get involved.
A school in Theresa May's Maidenhead constituency has been forced to beg parents to donate £190/year for 'glue, pens, pencils, ­exercise books, paper, tape, paint', and even staffing costs.
The letter to parents from Robert Piggott Junior and Infant School in Wargrave, Berkshire, called the situation a 'crisis' and blamed 'national changes to school funding'.
This is just the latest example of parents being asked to make 'voluntary donations', not for trips or other special events, but for the day-to-day costs of running their children's schools.
Labour's Shadow Education Secretary, Angela Rayner, told the Mirror:
The Government can spin all they like but the reality is that Tory cuts are hitting schools badly, even in the PM's own constituency.
Research by the charity PTA UK found that 61% of London parents had been asked to contribute to the school fund, whilst 7% of parents had even been asked to supply toilet paper.
Earlier this year, the NUT Conference was told about a school where children had to wear hats and coats in class in order to save money on heating.
And earlier this week, headteachers representing 5000 schools delivered a protest letter to Downing Street saying they were forced to make 'desperate requests' to parents for money. The letter asked for an additional £1.7bn/year for schools, and said that without it, schools will not be able to recruit teachers, class sizes will rise, special needs pupils won't be supported, and sixth forms could close.
The government of course insists that it is funding schools adequately, with Education Secretary Justine Greening announcing in July that there would be an extra £1.3bn for schools over the next two years. In a statement to Parliament she said:
School funding is at a record high because of the choices we have made to protect and increase school funding even as we faced difficult decisions elsewhere to restore our country's finances.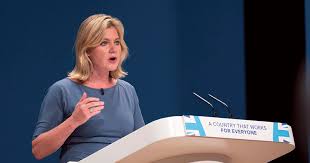 Greening wisely decided to use overall school funding as the measure to highlight, rather than per pupil funding, which has decreased as a result of increased pupil numbers and inflation.
Greening's selective use of facts was spotted by School Cuts, an interactive website set up by several major teaching unions to monitor effects of budget cuts in education. It found that even with the increase in funding, 88% of schools are facing real-terms budget cuts. The average primary school will lose £52.5k/year, whilst secondaries will lose an average of £178k/year.
With a school in her own constituency begging for money, this has now become desperately embarrassing for Theresa May personally. For schools in her own – very wealthy – constituency to be begging parents for money for pencils shows up the lie that education is a priority for the government and that school funding is being protected.
Our children deserve better.
Become An Evolve Politics Subscriber



Your subscriptions go directly into paying our writers a standard fee for every article they produce. So if you want to help us stay truly independent, please think about subscribing. We literally couldn't function without the support of our fantastic readers.
Subscribe
Or a One-Off Donation to Evolve Politics



If you don't want to subscribe, but still want to contribute to our project, you can make a one-off donation via the donate button below. All your donations go directly to our writers for their work in exposing injustice, inequality and unfairness.
Donate