A top Tory student from one of the world's most elite universities has been caught on camera setting fire to a £20 note in front of a freezing homeless person.
The video of the University of Cambridge student was shared publicly on social media platform Snapchat. It echoes previously reported and well-documented stories about similar disgusting Tory student behaviour from people like former Prime Minister David Cameron.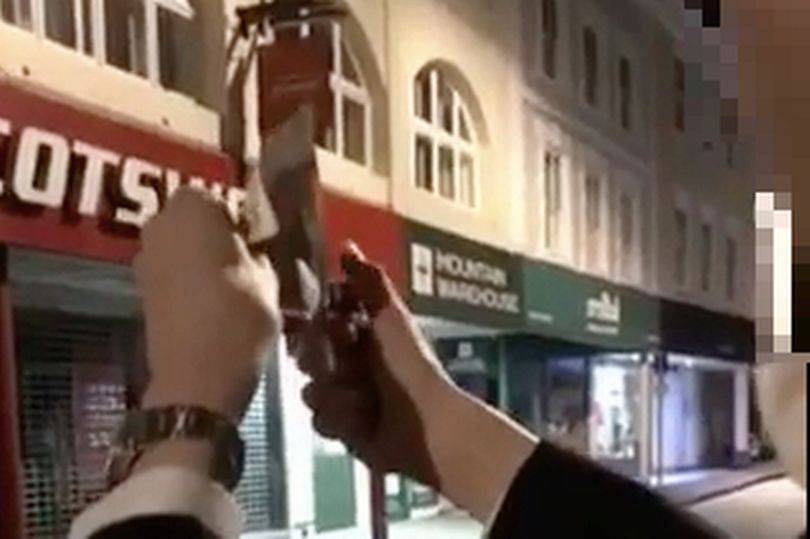 In the video, the student, wearing a white bow tie and tails, struggles to set light to the £20 note, while the director pans to the homeless person.
The video – which was allegedly taken in the freezing early hours of February 2nd this year – then cuts out.
Shockingly (but not surprisingly) the Cambridge University Conservative Association (CUCA) has confirmed that the student was their communications officer, Ronald Coyne.
CUCA has since asked him to resign from the group. A CUCA spokesman said that the behaviour was "disgusting and abhorrent" – adding:
"The CUCA committee became aware of serious allegations against Ronald Coyne late last week concerning his private behaviour.
"There is no room for people who behave like that in our Association, any other University Association, or frankly our University. This disgusting and abhorrent behaviour occurred completely independently of CUCA, and did not take place before or after any CUCA event."
Many top Tories have been part of the club, including Ken Clarke, who was a former Chairman. Ex-Chief Whip Andrew Mitchell and Lord Speaker Fowler are still both Honorary Vice-Presidents.
This despicable behaviour echoes the well-known antics of the elitist Bullingdon Club at Oxford University and other world leading institutions where former members include Foreign Secretary Boris Johnson, former PM David Cameron, Former Chancellor George Osborne, and the BBC's David Dimbleby.
In 2013, it was reported that as part of the initiation ceremony into the Bullingdon Club members had to burn a £50 note in front of a beggar.
Under the Tories, people sleeping in doorways, on the street and in the freezing cold has more than doubled. Tory austerity policies have been directly linked to the rise in homelessness: 1 in 5 sanctions leads directly to homelessness, housing benefit has been cut by £7bn by the Tories — again contributing to this rise in homelessness — to name just a few.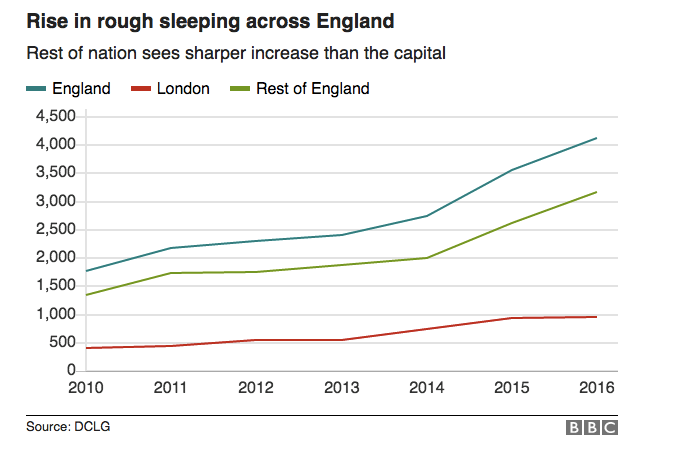 A recent report by the Higher Education Statistics Agency showed out of the 24 Russell group universities, Cambridge has one of the least proportion of students from "lower social classes" — just 10.2 per cent of students came from poorer backgrounds — Oxford had even less, meaning that 90% of the intake two of the world's leading universities almost exclusively come from middle-class and wealthier backgrounds.
Surely then, it's no wonder that some of the students that attend these universities — particularly the ones that join these elitist Tory groups and treat the poor and homeless with severe "Mr Burns"-like cruelty.
EDIT:
In response to this, the team at new media outlet EvolvePolitics.com felt compelled to set up this crowdfunder for Jimmy's Shelter in Cambridge.
We all feel that some good should come out of this wicked and despicable act. The more we give to this brilliant cause – the clearer we make it that this kind of behaviour will be countered with acts of kindness that will always outweigh it a hundred times over.
Please dig deep, folks!
Link: https://www.justgiving.com/fundraising/EvolveJimmys
UPDATE:
The reaction to our fundraiser has been incredible: Vile Tory toff attack on the homeless inspires hundreds of donations to a local shelter