After a tumultuous day of U-turns and PR disasters in Parliament yesterday, Theresa May probably thought things couldn't get much worse.
However, one of her Tory MPs has just gone and said something on social media that a huge section of Britain will find highly offensive.
In typical sneering Tory fashion, the Conservative MP for South West Devon, Gary Streeter, in a heated exchange with journalist Paul Mason, said:
This is why i (sic) hate social media. It gives a voice to people who dont (sic) deserve one.
Yes, you read that right. A Conservative MP doesn't think ordinary people deserve to have a voice.
Probably because he's finding all these questions about how incredibly incompetent his party is slightly hard to answer.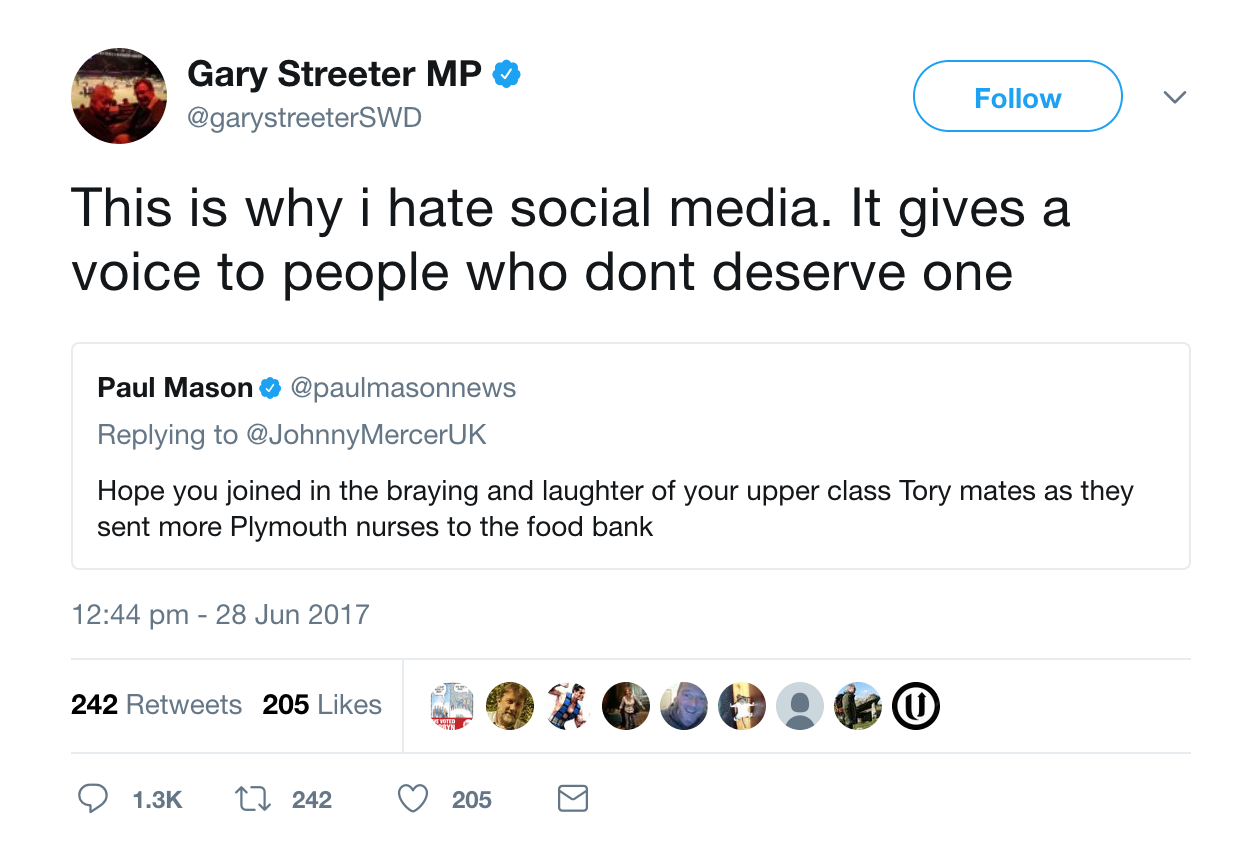 In a further display of how little this particular Tory MP understands about the real world, he promptly proceeded to retweet one of the numerous responses to his elitist outburst – a response which just so happened to be a GIF of a pink penis running through a forest.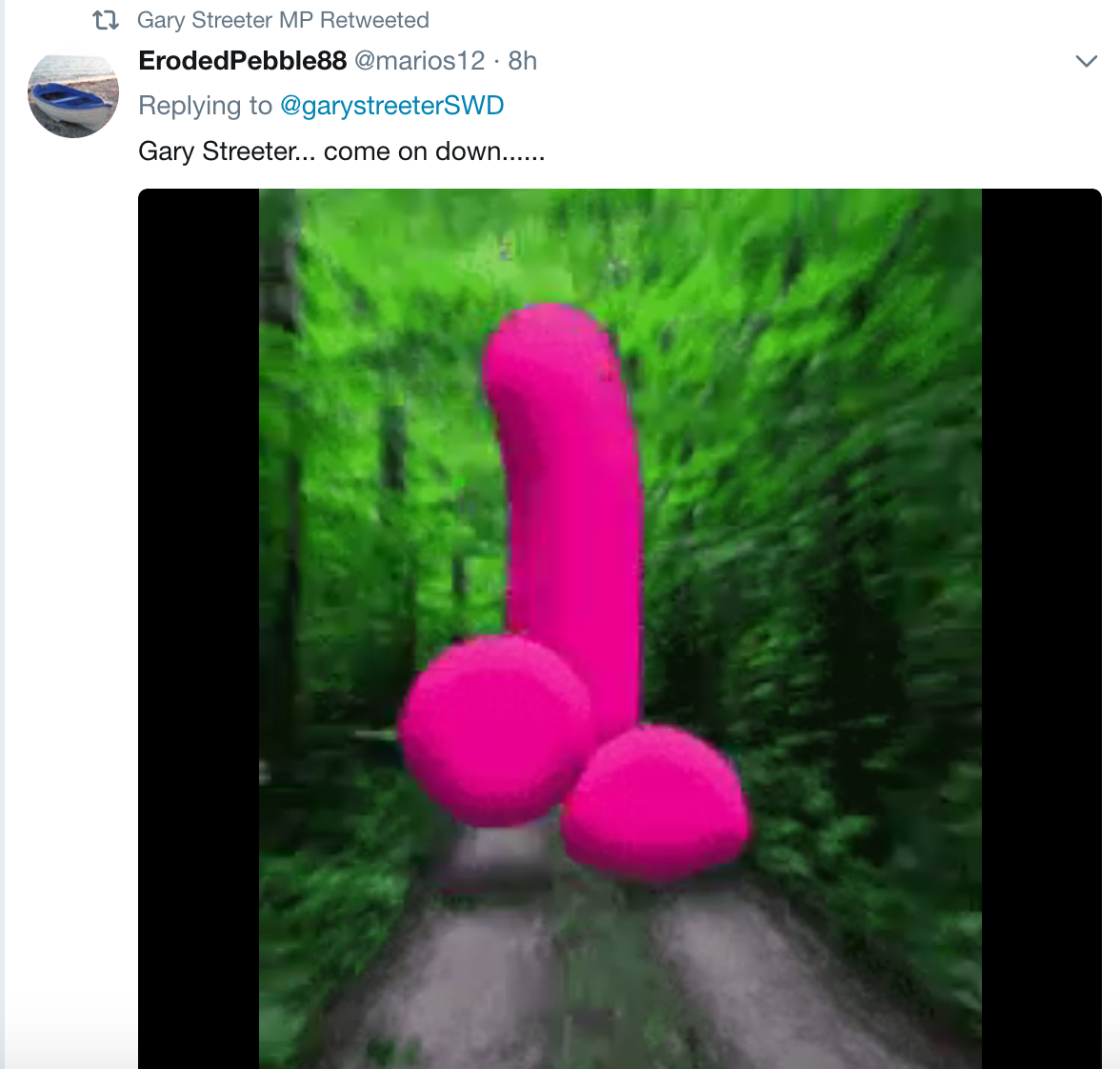 One can only imagine the thought process that an elected representative must go through when deciding that retweeting a set of galloping gonads is a good idea.
EvolvePolitics have contacted Mr Streeter for comment, but we can only assume that his head is still firmly inserted up his own posterior, because we are still yet to receive a response.
Become An Evolve Politics Subscriber



Your subscriptions go directly into paying our writers a standard fee for every article they produce. So if you want to help us stay truly independent, please think about subscribing. We literally couldn't function without the support of our fantastic readers.
Subscribe
Or a One-Off Donation to Evolve Politics



If you don't want to subscribe, but still want to contribute to our project, you can make a one-off donation via the donate button below. All your donations go directly to our writers for their work in exposing injustice, inequality and unfairness.
Donate