A teenager committed suicide after Jobcentre staff threatened to sanction his Jobseeker's Allowance (JSA) – an inquest into his death has heard.
This tragic death is the latest in an ever increasing amount of Department for Work and Pensions (DWP) related casualties – yet again highlighting the brutal, and sadistic nature of the Tories' social security policies.
David Brown, 18, a devoted supporter of Middlesbrough Football Club, killed himself the day after he was due to sign-on because of being put under "immense pressure" to find work, the Gazette Live reports.
Speaking to his mother shortly before he took his own life, David said he wasn't surprised that benefit claimants were committing suicide because of:
"the way the Jobcentre treat people".
David also told her that a "woman on the dole" had been "rude and belittled" him.
David's body was found by his brother Adam, who had looked through the letterbox at his home after being unable to get inside.
David's family told the inquest that he had been "actively" looking for work, but was threatened by Jobcentre staff – who told him he would be sanctioned if he didn't do more to find employment, even though he had previously found a job, and was "scammed" out of his wages.
David was in the process of seeking an apprenticeship after successfully completing a welding course, his brother Adam told the inquest that:




He absolutely loved it and he was really good at it,
Adam's sister Grace told the inquest:




He didn't want to be a burden
And:




He tried hard to look for work.
Adam's sister Jenna said:




He was an adventurous teenager who will be remembered for his humour, kindness and courage."
And:




He was full of energy and had a zest for life


And:




He still had so much to offer as a kind young man and we are all proud to call him a son, brother, grandson and friend.
Adding:




He made the world warmer and he will be greatly missed by everyone who knew him.
The Acting Senior Coroner Clare Bailey ruled David had taken his own life.
David was a life long fan of Middlesbrough Football Club, and had been a season ticket holder since the age of 11 – he looked forward to watching the club in the Premier League this year.
In a sign of solidarity and support for David and his family- Middlesbrough fans held a minutes applause for him shortly after his tragic death.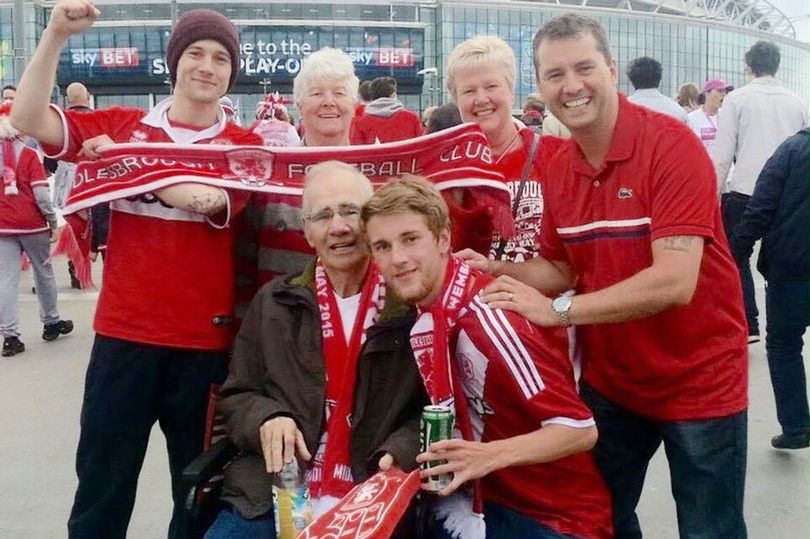 David's suicide once again highlights the disastrous impact that the DWP has on people's lives. David's death has become part of what is now amounting to a significant number of people who've died as a result of government and DWP brutality (often through suicide).
Labour and Co-operative MP for Redcard Anna Turley raised David's case today (7th December 2016) at Prime Minister's Questions (PMQs) asking:
Will the Leader of the House undertake to review that individual case? Will he also undertake to take stock of six years of brutal welfare reform, and look into the way the Department for Work and Pensions treats its most vulnerable constituents, particularly young people?
Tory MP David Lidington – standing in for Prime Minister Theresa May today replied:
Let me first express my own unreserved sympathy for the family of David Brown. No parent, no family, should have to go through that kind of shocking experience.

Clearly, human beings in any organisation sometimes make decisions that get things wrong, and I will ask the Department for Work and Pensions to have a look at the particular case that the hon. Lady has described. However, I have to say to her that I think the principle remains right that while staff should always behave with courtesy towards people seeking to claim benefits, it is also right for us to expect people who are receiving benefits to be subject to the kind of disciplines that apply to people in work even if they are on low pay. There is a principle of fairness here, which is what lies behind the approach that the DWP takes.
Clearly the government have absolutely no plans to change the brutality that lies at the heart of cases like David's. The principle of fairness – it seems – can now be extended to benefits claimant committing suicide because of government policy.
The government try to paint cases like David's as if they are isolated freak events. This simply isn't true – they are systemic.
The DWP previously revealed that they have carried out at least 49 "peer reviews" nationally. The reviews are launched when suicide or alleged suicide is "associated with a DWP activity".
The DWP attempted to keep the information in these reviews a secret from the public, however, following a long battle with the Disability News Service they have been forced to reveal some of the details.
The DWP handed out over a million sanctions in 2013. The homelessness charity Crisis released a report in 2015 stating one-in-five people that have been sanctioned have ended up homeless as a result. The reasons given for sanctions have become increasingly ludicrous over the years – last week a blind man was sanctioned by the DWP because he was unable to read a letter they had sent him.
The National Audit Office (NAO) recently released a damning report on DWP benefit sanctions – showing that they do not get people into work – they drive people into poverty – the government is spending more money on enforcing sanctions than it is saving – and it is not monitoring the outcomes properly:




The Department does not track the costs and benefits of sanctions, but estimates that it spends £30-50 million a year applying sanctions, and around £200 million monitoring the conditions it sets for claimants. The NAO estimates the Department withheld £132 million from claimants due to sanctions in 2015, and paid them £35 million in hardship payments. The overall impact of sanctions on wider public spending is unknown.
David is yet another victim of the government's disgraceful benefit regime. We are now living in a country in which it is seen as acceptable for people to die, and be thrown into further poverty just because they are claiming benefits.