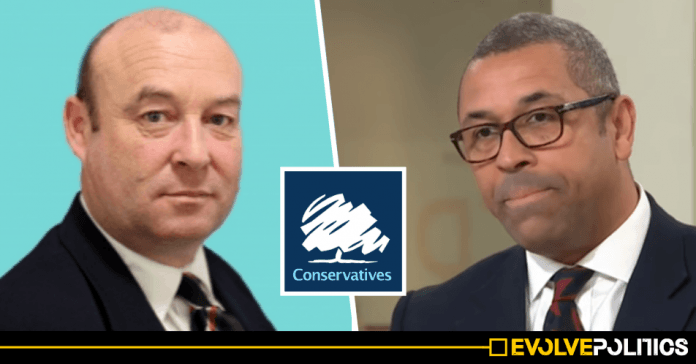 An elected Tory Councillor who called for the Labour leader Jeremy Corbyn to be executed has been suspended from the Conservative Party pending investigation.
Yesterday, Evolve reported the story that Roger Patterson, a Conservative Councillor from Scampton in Lincolnshire, wrote on Twitter that Mr Corbyn should be "swinging from the gallows like [former Iraqi dictator] Saddam Hussein".
In addition, the Tory Councillor also labelled supporters of Mr Corbyn a "dirty stain on this country" who should be "cleansed".
Patterson's comments were swiftly condemned by numerous social media users, and the Lincolnshire politician responded by locking his Twitter account.
Evolve understands that the new Tory Chairman, James Cleverly – who is now responsible for disciplinary procedures in the party – received more than 10 official complaints about Mr Patterson's comments.
Mr Cleverly was also contacted by Evolve Politics yesterday about Mr Patterson's comments, but did not respond.
However, according to Mr Patterson's local newspaper, Lincolnshire Live, the Tory Councillor has now been suspended from the party over his comments.
Responding to his suspension, Mr Patterson – who is also the Chair of Gainsborough Conservative Party Association – claimed that his tweet had been "misinterpreted", stating:
"I tweeted something stupid about Jeremy Corbyn. It has been misinterpreted."
"I would never suggest or condone using violence against anyone and it certainly was not my intention to incite anything."
"I sincerely apologise to Jeremy Corbyn and anyone else offended."
A Conservative spokesman confirmed Mr Patterson's suspension by stating:
"Roger Patterson has been suspended as a member of the Conservative Party pending an investigation into allegations of inappropriate comments posted on social media."
Patterson was first elected as a Tory Councillor in 2011 and was described as a "champion for democracy" by Gainsborough Conservative Association.