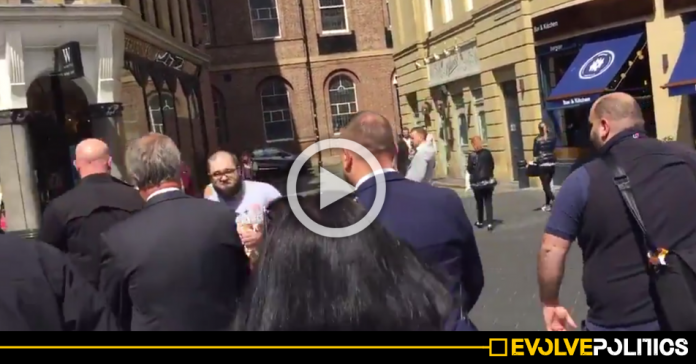 As you will have probably already heard, Nigel Farage of The Brexit Party became the latest right-wing politician to suffer a dairy-based drenching following his visit to Newcastle today.
But until now, actual footage of the incident happening had eluded everyone – until now.
You can view the full footage of the moment Nigel Farage was milkshaked below:
Farage gets milkshaked in Newcastle

— K E N N Y (@TheKennyScott) May 20, 2019
We Need Your Help!
Evolve Politics can only continue publishing our truly independent journalism because of the financial support of our readers. If you value our work, please consider subscribing or donating any amount you can afford. Every penny you contribute goes directly to our writers for their work.