Stay in touch!
Sign up to be updated with Evolve's latest stories, and for opportunities to get involved.
An unregulated anti-Corbyn blog website which was set up by opponents of Jeremy Corbyn within the Labour Party has been duped by a "hilariously fake" document purporting to show numerous individuals that Jeremy Corbyn would have appointed to his "War Room" Cabinet team, had he been elected Prime Minister in 2017.
The document, published by The Red Roar blog website, claims that in the event of becoming Prime Minister, Jeremy Corbyn was planning to appoint Aaron Bastani of Novara Media, Steve Walker of The Skwawkbox, and Eoin Clarke, a prominent pro-Corbyn Labour member and Twitter activist, as his media advisors.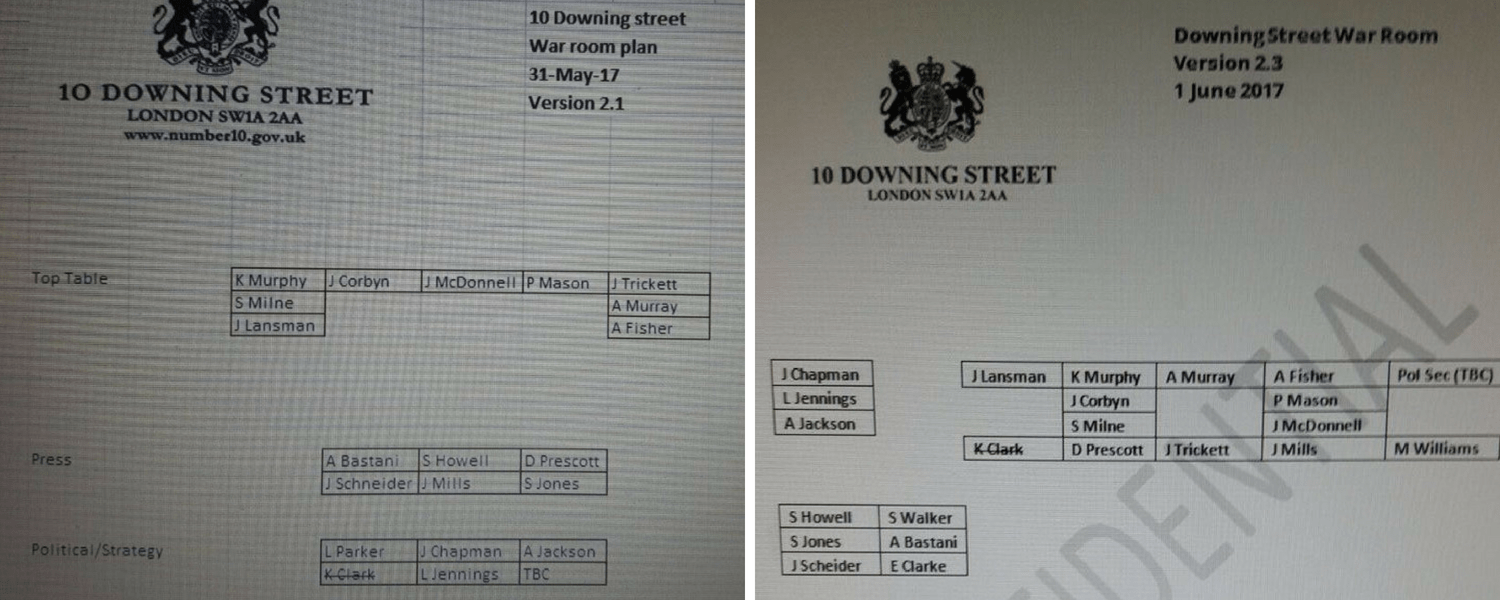 However, the veracity of the document was immediately called into question, with many Twitter users pointing out the fact that the obviously fake document had the Number 10 Downing Street logo at the top, despite Corbyn not actually being in Number 10.
Numerous sources within the Labour Party rubbished the document, with Jeremy Corbyn's former advisor, Matt Zarb-Cousin, poking fun at the unregulated Blairite blog, tweeting:
"This is so obviously fake, the Red Roar have been completely done over"
https://twitter.com/mattzarb/status/1036210537334562816
Jeremy Corbyn's Head of Strategic Communications, James Schneider, simply tweeted:
Oh the irony https://t.co/vLMjbEFBg3

— James Schneider (@schneiderhome) September 2, 2018
Another Labour source told Evolve Politics that the document was "hilariously fake" and that The Red Roar were "in absolutely no position to claim fake news against independent websites considering the fact it has just published such an obvious forgery".
Jeremy Corbyn's former advisor, Steve Howell, tweeted to say that The Red Roar had "concocted a fantasy":
The only part of the No10 'War Room' story that's true is actually old news – Game Changer refers to the meeting held with Downing Street civil servants to discuss staffing (itself a measure of how close we were). Red Roar has taken this fact and concocted a fantasy from it. pic.twitter.com/9lr2DXNluQ

— Steve Howell (@FromSteveHowell) September 2, 2018
Even the right-wing Guido Fawkes reporter, Alex Wickham, mocked the Blairite blog for falling for the obviously fake document:
Not sure if it was the sneaked photos of a computer screen, the use of the Downing Street coat of arms or the comedy "confidential" plastered across it that fooled @TheRedRoar

— Alex Wickham (@alexwickham) September 2, 2018
Ironically, The Red Roar's fake news article – which they are refusing to delete despite the blatantly forged nature of the document – states that Jeremy Corbyn was planning to set up a "fake news factory" by appointing Bastani, Walker and Clarke, claiming:
"Corbyn was preparing to set up a fake news factory at the heart of government by handing key jobs at No 10 to alt-left bloggers Steve Walker, Aaron Bastani and Eoin Clarke. It suggests that Corbyn intended to bypass the 'mainstream media' in government by handing considerable power to a small coterie of fanatical bloggers who have helped him to communicate his policies and ideas, which he believes are deliberately distorted by a hostile press."
However, in keeping with his legendary reputation for embarrassing himself, the Daily Mail hack, Dan Hodges, fell for the obviously fake news article, tweeting:
There you go. From @TheRedRoar. As I write today, these people were on the brink of entering Downing Street. And they could still do so. https://t.co/86MkvpxUkS

— (((Dan Hodges))) (@DPJHodges) September 2, 2018
Evolve Politics have contacted the Red Roar to ask them if they are planning to delete the blatantly fake document. At the time of publishing, they had not responded.