Stay in touch!
Sign up to be updated with Evolve's latest stories, and for opportunities to get involved.
German volunteers aboard a refugee rescue vessel in the Central Mediterranean say they have been deployed to help a stranded ship occupied by anti immigration far-right activists.  
The stranded boat, the C-Star, is operated by an anti-immigration group 'Defend Europe', and the crew issued a mayday saying their ship has suffered a mechanical failure and could not manoeuvre.
The rescue ship offering to help, operated by Sea-Eye, is usually reserved for helping desperate refugees fleeing war-torn countries across the treacherous Mediterranean Sea from North Africa, but an extraordinary twist of irony has seen the crews of the two opposing groups come together in a time of need.
Chairman of Sea-Eye, Michael Buschheuer, said:
To help a ship in distress in the duty of anyone at sea, without regard for their origin, race, religion or beliefs.

This means that [under maritime laws to prevent collisions] the vessel is considered 'not under command' and information was sent out to vessels nearby in accordance with regulations.
Before adding:
This problem is about to be resolved.
However, the stranded anti-immigration group 'Defend Europe' have previously said Non Governmental Organisations (NGOs), like Sea Eye who rescue desperate refugees from drowning are:
nothing less than part of the international human trafficking ring
'Defend Europe', who have actively attempted to block the rescue of drowning refugees, have also said that those fleeing war-torn Syria are part of an 'invasion' that is endangering Europe.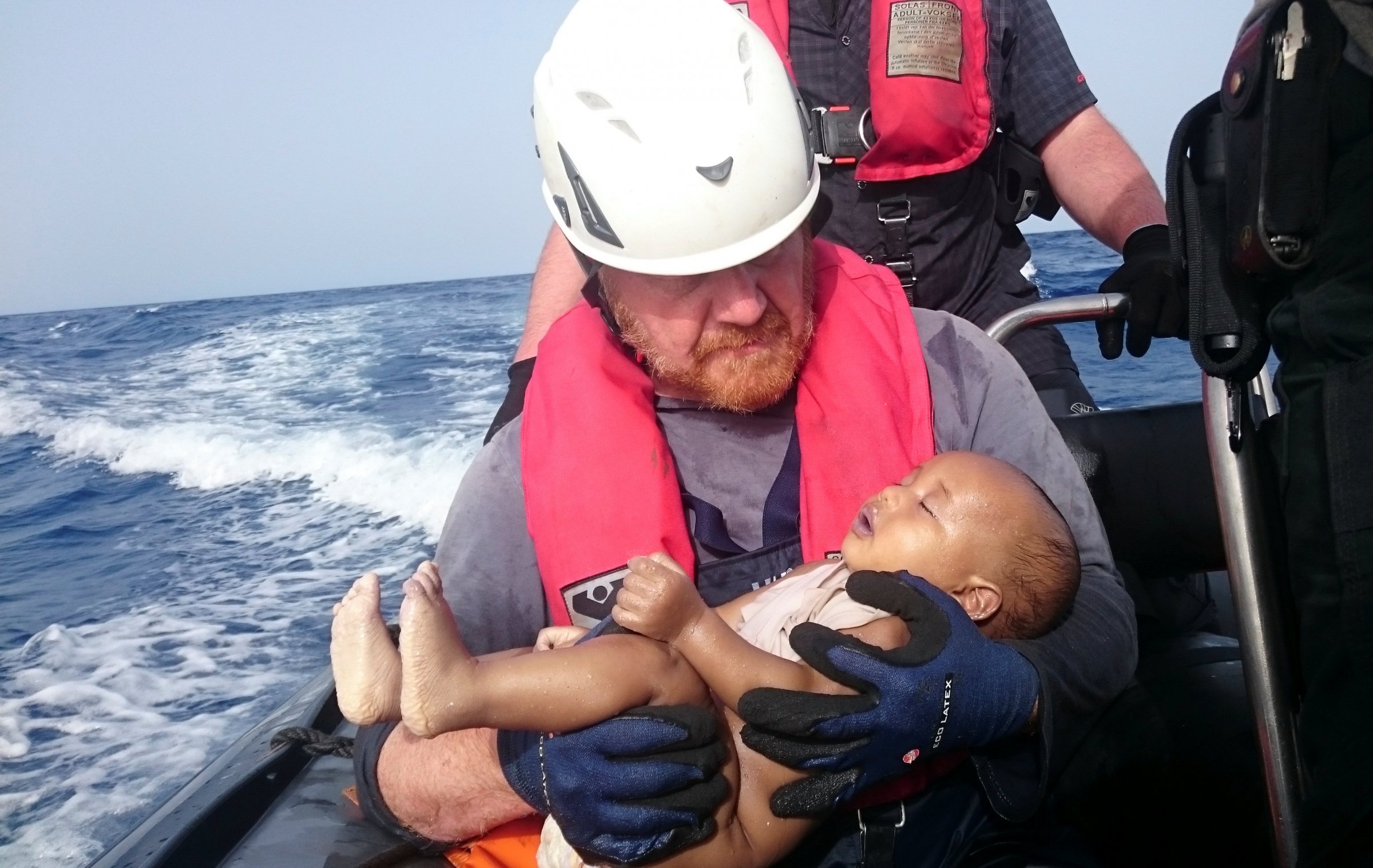 It remains to be seen whether this experience will be enough to alter the outlook of those claiming to be defending Europe from a supposed 'invasion' of refugees.
Even those who act tough can become desperate for help sometimes. This incredible story goes to show that every single human being is entirely vulnerable, and can become reliant on the goodness of fellow human beings to save them in times of danger.
Become An Evolve Politics Subscriber



Your subscriptions go directly into paying our writers a standard fee for every article they produce. So if you want to help us stay truly independent, please think about subscribing. We literally couldn't function without the support of our fantastic readers.
Subscribe
Or a One-Off Donation to Evolve Politics



If you don't want to subscribe, but still want to contribute to our project, you can make a one-off donation via the donate button below. All your donations go directly to our writers for their work in exposing injustice, inequality and unfairness.
Donate