Stay in touch!
Sign up to be updated with Evolve's latest stories, and for opportunities to get involved.
David Cameron is widely reported to be taking his Easter holidays away in Lanzarote this year, but this hasn't stopped him from delivering a traditional Easter message.
Unfortunately for the Prime Minister and his inconspicuously tech-illiterate PR team, they managed to botch the job incredibly badly.
The Conservative leader, sporting a fantastically obvious Spanish-ham coloured tan, appeared in front of what can only be described as a badly super-imposed fake background of his 10 Downing Street office.
The poor quality background image, coupled with the obvious light differences between himself and the background are a dead giveaway that the Prime Minister was trying to pull the wool over our eyes. And not for the first time.
It kind of reminded us of something…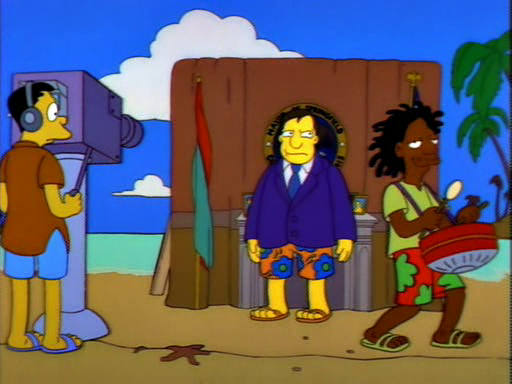 Yep. David Cameron just did a Mayor Quimby. At least nobody walked through his "office" playing a steel drum.