Stay in touch!
Sign up to be updated with Evolve's latest stories, and for opportunities to get involved.
An English businessman who lives in Germany celebrated Brexit by creating a 'Little Britain' in his garden.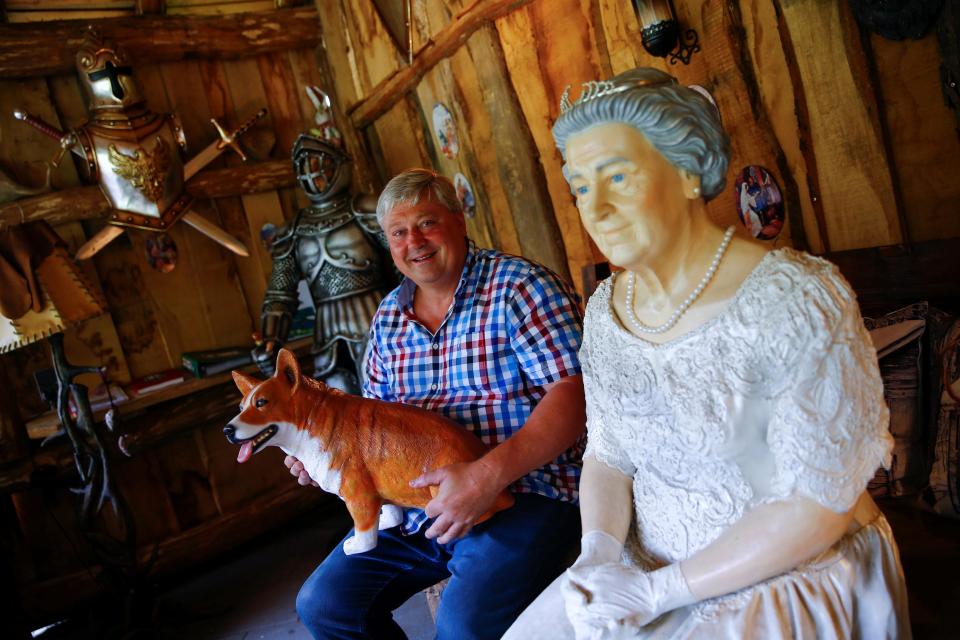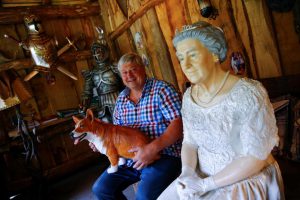 Gary Blackburn's 'homage to British culture' includes a life-sized model of the Queen, a model propellor plane – and a 52 ton Centurion tank.
Most of us would see a war machine designed to blow people into smithereens as a symbol of violence and destruction. Yet Mr Blackburn, 53, says it is a 'sign of peace'. 
For me the tank is a sign of peace. I have decorated it with a lot of poppies and white doves.

The poppies stand for freedom and peace in England and commemorate fallen and injured soldiers during the past two world wars.
With such a warped view of the significance of his tank, it is no surprise that the tree surgeon also calls himself 'quirky'. 
These quirks extend to backing Brexit, a vote to reduce immigration and the influence of the European powers over Britain, when he is an immigrant (sorry expatriate – in the Daily Mail, the term 'immigrant' applies to refugees and Eastern Europeans only) living in one of those European powers.
If Mr Blackburn is so patriotic, then why does he evidently prefer living in Germany? He would be doing more for Britain by working and paying taxes in his homeland, rather than moving to another country and annoying the locals.
Two of his neighbours want the tank removed, while the local MP, Ellen Demuth, has accused Blackburn of making 'a serious mockery of war victims'. His notoriety has even entered the local newspaper, the General Anzeiger. 
Stories of Brits behaving badly abroad are nothing new, but they normally concern holidaymakers rather than permanent residents. Unfortunately for Blackburn's neighbours, his Little Britain seems here to stay.
The comments section of the article reveals that even Daily Mail readers are embarrassed by Mr Blackburn. The best rated comment says 'if that was a German doing that here he'd be ostracised for not embracing the culture'.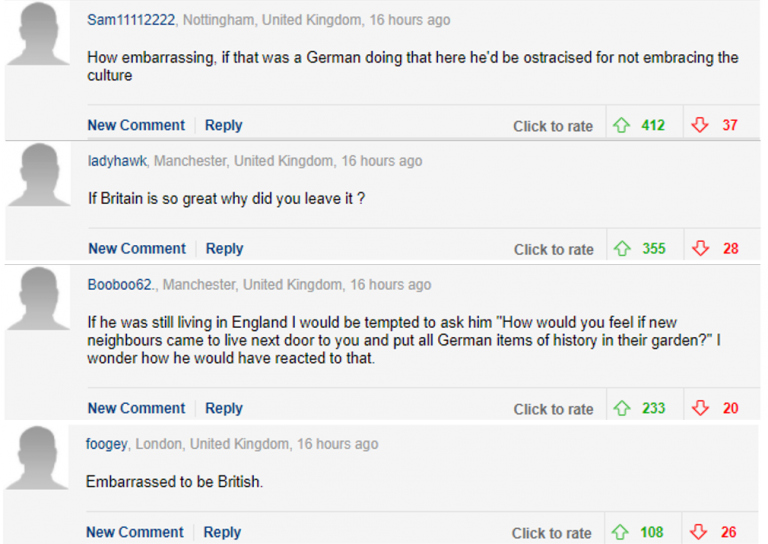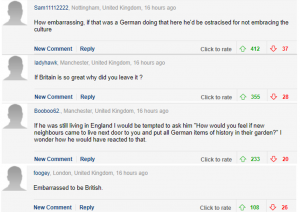 Indeed, any foreign national in Britain who created such a shrine to their native culture would be lambasted by right-wingers for not integrating with the British way of life. One can only imagine the reaction to a Little Germany, Little Poland, or Little Pakistan. 
Gary Blackburn is marking a political change that does not directly affect him, by celebrating the culture of a country he does not live in, using an instrument of war to represent peace. Britain can only be thankful that it is no longer home to such a confused individual, and can only pity Germany for having to put up with him. 
Become An Evolve Politics Subscriber



Your subscriptions go directly into paying our writers a standard fee for every article they produce. So if you want to help us stay truly independent,
please think about subscribing. We literally couldn't function without the support of our fantastic readers.
Subscribe
Or a One-Off Donation to Evolve Politics



If you don't want to subscribe, but still want to contribute to our project, you can make a one-off donation via the donate button below. All your donations go directly to our writers for their work in exposing injustice, inequality and unfairness.
Donate