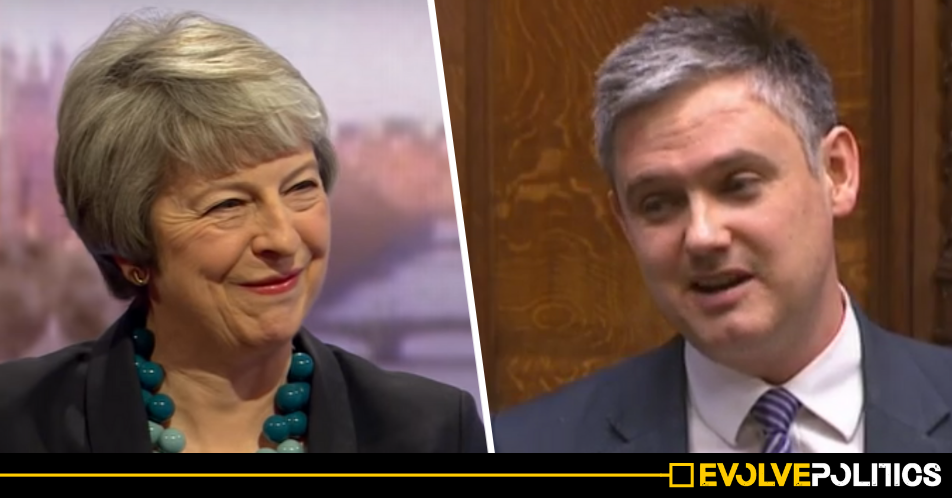 The man elected as the Labour MP for Barrow-in-Furness, John Woodcock, has pledged to prop up the Tories after refusing to support the motion of confidence tabled against them by the Labour leader, Jeremy Corbyn.
Woodcock, who is now sitting as an Independent MP after quitting the Labour Party amid allegations of sexual harassment, stated during today's no confidence debate that he could not support the motion as he believed the Labour leadership were "unfit to hold high office".
Woodcock's comments were met with cries of 'disgrace' by many of his former Labour colleagues.
The former Labour MP was suspended from the party in April amid claims that he sent inappropriate messages to a former female member of staff.
However, just two months later, Woodcock resigned from the party, claiming that it had been "taken over by the hard left" and that it supposedly "tolerated" antisemitism.
Unsurprisingly, Labour members and supporters have lambasted Woodcock's decision to prop up the Tories on social media:
https://twitter.com/AaronBastani/status/1085593540460244992
Former Labour, now independent, MP John Woodcock has just announced that he will not be supporting the 'no confidence' motion this evening.
What an absolute disgrace.

— Mark Adkins (@MarkMyWordsNews) January 16, 2019
John Woodcock, who quit Labour last year, says that with "a heavy heart" that he cannot support the confidence motion tonight. Says Jeremy Corbyn and John McDonnell are "unfit to hold high office".

— Kevin Schofield (@KevinASchofield) January 16, 2019
John Woodcock has no confidence in Corbyn?

He's got no confidence in himself as he bottled a by-election after quitting Labour.

He fears an election and a Corbyn government because he'll join many Tories at the dole office #NoConfidence

— Dave Ward (@DaveWardGS) January 16, 2019
John Woodcock – "integrity, courage and consistency"?????
Odd way of describing a man that left the party to avoid an investigation of allegations that he was a sex case. https://t.co/4kp1m68vsA

— Matthew Black (@NoirMJ) January 16, 2019
John Woodcock — who quit Labour last year to evade a sexual harassment case against him — sides with the Government & attacks Jeremy Corbyn's … fitness for office. OK. #NoConfidence

— Hicham Yezza (@HichamYezza) January 16, 2019
During his time as a Labour representative, the notoriously anti-Corbyn MP was nicknamed the "Honourable Member for Riyadh" by Labour supporters in reference to his all-expenses-paid trip to Saudi Arabia courtesy of the Arab State's dictatorial head-chopping regime.
John Woodcock has quit the Labour Party however he will continue as an Independent MP meaning he'll still be on a salary of £77,000 a year…….

…….plus free luxury trips to Saudi Arabia all paid for by the rulers of a country committing a War of Terror in Yemen pic.twitter.com/pSwZFslnPg

— The Pileus (@thepileus) July 18, 2018
Furthermore, even during his time as a Labour MP, Woodcock held little loyalty to the party leadership, and his latest pledge to prop up the Tories in today's confidence motion will surprise very few.
You can watch Woodcock's speech below: