Nick Timothy, Theresa May's former advisor, has been rewarded for his car crash of an election campaign with lucrative columns at both The Daily Telegraph and The Sun. 
Despite Timothy co-writing the Tories' election manifesto – a key factor in their disastrous result – Telegraph editor Chris Evans believes he will offer 'valuable insights', while The Sun calls him 'a political heavyweight and a great addition to The Sun team'. 
One really must wonder exactly what those 'insights' are likely be. Perhaps Mr Timothy will explain to readers of The Telegraph and Sun why his manifesto contained so much vague rhetoric and such little explanation of how the policies would be paid for. Or what prompted him to believe that policies such as the Dementia Tax, internet regulation, and a parliamentary vote on the Hunting Act would prove popular. Or, most insightful of all, exactly what inspiration lay behind the cringe-inducing phrases 'strong and stable', 'just about managing', and 'Theresa May's Team'.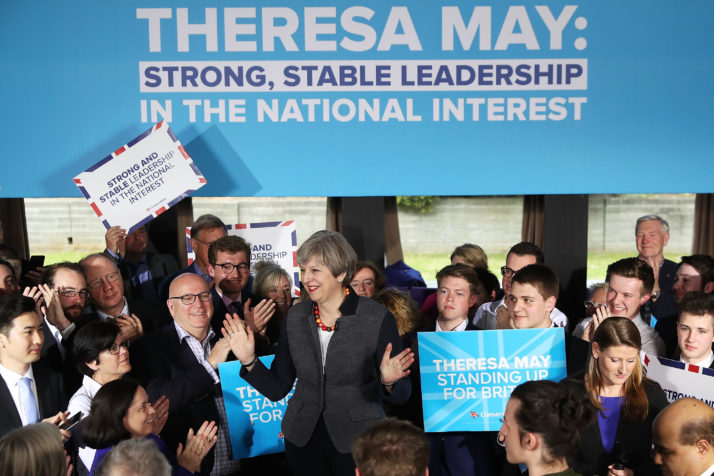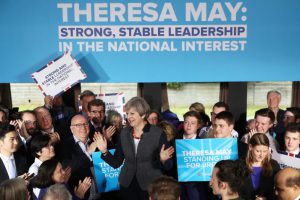 So far the only 'insight' we've received from Mr Timothy is the acceptance that the manifesto was 'too ambitious' in its honesty about the extent of Tory cuts, and the admission that the campaign made a mistake by pushing a message of continuity when the British electorate so obviously wanted change. 
If stating the obvious like that is all Timothy's got to offer, then readers of the two papers might want to consider watching paint dry instead of reading his column. 
At least he's used to the demands of journalism though. In the run-up to the EU referendum, he wrote a fortnightly column for the Conservative Home website. And despite the failure of the manifesto, his former employer is sticking by it, commending Timothy for 'expounding a serious, solid, security-focused policy programme, which favours industrial intervention, Brexit and lower immigration'. Perhaps the Tories would have done better had they used a 'Serious and Solid' slogan, rather than Strong and Stable.
What Conservative Home's unwavering faith in Timothy's political expertise tells us is that, in the mainstream British media, having the 'correct' political leanings far outweighs any need to possess truly insightful journalist qualities. The Telegraph and The Sun don't care that the election exposed a complete lack of know-how from Timothy, because they know he can be relied upon to push their right-wing agenda. 
Of course, Timothy is not the only high profile British political insider to work for a newspaper after finding politics too much to handle. After being sacked as Chancellor by Theresa May, George Osborne was welcomed with open arms by the London Evening Standard. His unceremonious booting from the Cabinet was rewarded with the lucrative position of editor-in-chief. 
What insight were the Evening Standard looking for from Mr Osborne then? Well, judging by the paper's front pages, his bitterness towards the woman who sacked him.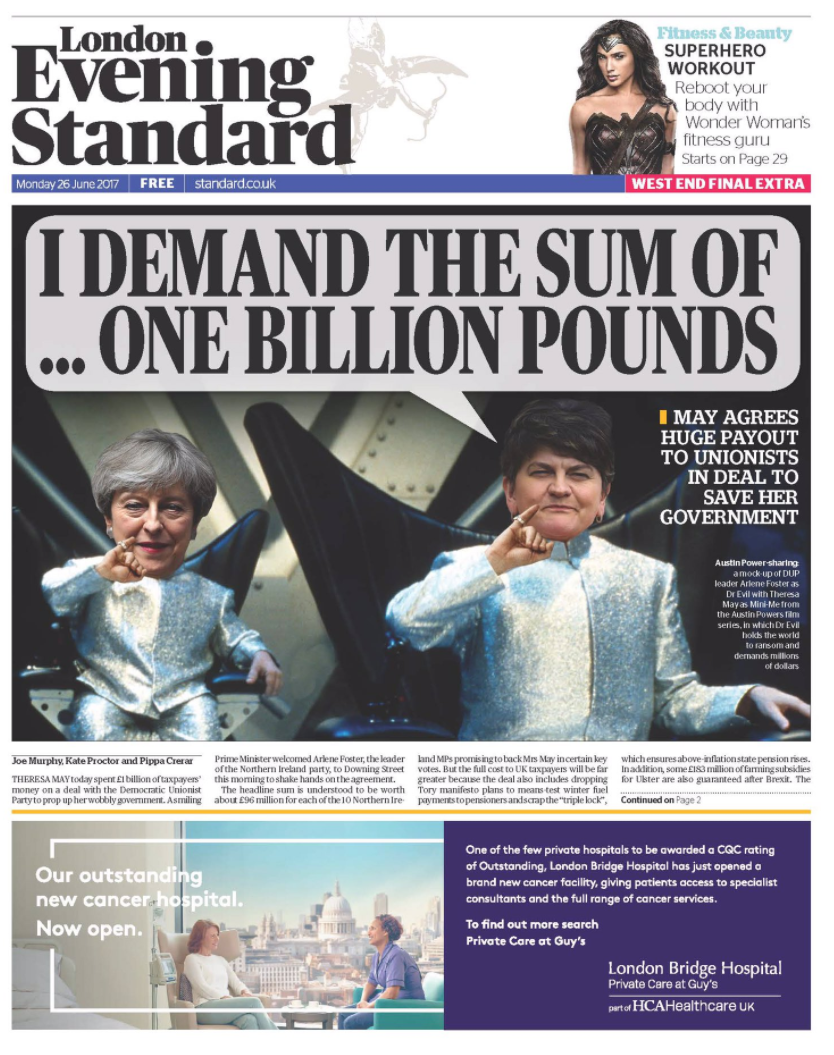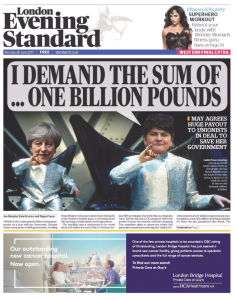 Unsurprisingly, Nick Timothy is expected to be equally vengeful. As Conservative Home says, 'he was extensively briefed against during the election campaign and didn't bite back, which he will now have the opportunity to do'.
So there we have it. Nick Timothy thought he could deliver a Tory landslide, but instead caused a hung parliament. He clearly has very little knack for politics. What he does have though, is an agenda that suits The Telegraph and Sun, and a desire to stick barbs in his former colleagues. Alas, that is the sort of 'insight' the British media values these days. 
Become An Evolve Politics Subscriber



Your subscriptions go directly into paying our writers a standard fee for every article they produce. So if you want to help us stay truly independent, please think about subscribing. We literally couldn't function without the support of our fantastic readers.
Subscribe
Or a One-Off Donation to Evolve Politics



If you don't want to subscribe, but still want to contribute to our project, you can make a one-off donation via the donate button below. All your donations go directly to our writers for their work in exposing injustice, inequality and unfairness.
Donate