During Labour's annual party Conference taking place in Brighton, an embarrassing amount of right-wingers are hilariously confusing the city's best-known landmark with a mosque. 
Unsurprisingly, Labour have opted for the landmark as the backdrop image for many of their speeches – the pleasure-palace, influenced by 19th-century Indian architecture, is not just iconic after all, but a beautiful and regal building which forms the perfect backdrop any conference held in the Southern city.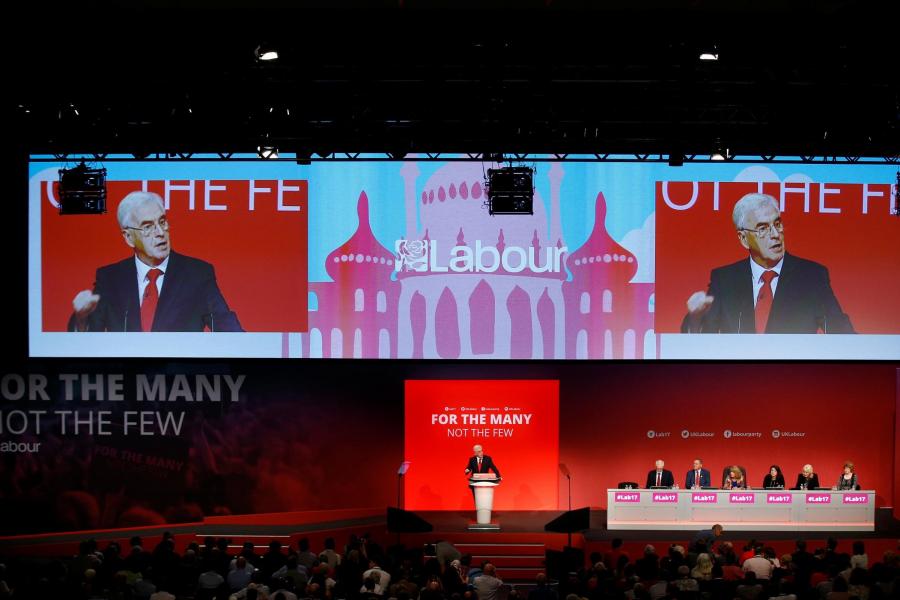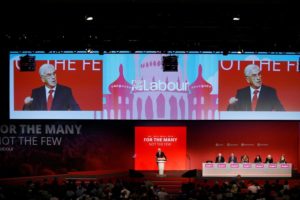 Nevertheless, many people are unhappy with the choice of backdrop – mistaking the Grade I building for an Islamic house of worship. 
https://twitter.com/VOTEfascistCOW/status/912276096711905280
Unfortunately in the age of internet-driven Islamophobia, such tweets are entirely predictable.
Peter Walker, reporter for the Guardian, had the foresight to suggest it was "only a matter of time before" people started to mistake the building for a mosque. 
It is presumably only a matter of time before some idiot says the Labour-in-Brighton conference logo shows a mosque pic.twitter.com/wsm0Akgg9s

— Peter Walker (@peterwalker99) September 24, 2017
Unfortunately it was not just those who oppose Labour who launched an attack on the party, with one Twitter user reportedly saying "why the fck is there a mosque on the #labourconference2017 poster. As a labour voter I am greatly offended." The tweet has been deleted. 
Happily, some people were quick to fight back, with 'Daniel Blake' pointing out that "OK it looks a bit like the Taj Mahal then", but also making clear that India's iconic mausoleum "also isn't a mosque".
OK it looks a bit like the Taj Mahal then
Which also isn't a mosque
See you've deleted your original moronic tweet
Don't worry, I kept it pic.twitter.com/3wVUReLGFy

— ❄️Daniel Blake❄️ #FBPE ❄️ #Remoaner & Proud (@bcomininvisible) September 26, 2017
Despite the barrage of people pointing out the truth, some people took the opportunity to attack the Labour party, with some of the accusations being downright baffling.
Twitter user 'Crocusville' launched into conspiracy theory territory, pondering whether "the back drop of the Brighton Pavilion" might be "a deliberate attempt to look like a mosque and appeal to Muslims", as if the 230-year old building was designed specifically for this occasion and hasn't acted as a symbol of Sussex for centuries. 
.@UKLabour
Is the back drop of the Brighton Pavilion a deliberate attempt to look like a
mosque and appeal to Muslims #labourconference2017 pic.twitter.com/5U0xShBLWk

— Crocusville (@Crocusville) September 25, 2017
Unfortunately the most unsettling thing about this confusion is not the fact that 'patriots' have failed to recognise one of the UK's most iconic buildings, but the fact that people have suggested that the usage of the image of a mosque might indicate some sort of betrayal on behalf of the Labour Party, with one user who joined the Twitter conversation stating, "now we know where their allegiances lie."
https://twitter.com/Joanne556430/status/912334472267358209
Unsurprisingly, it is not the first time that people have mistaken the building for an Islamic house of worship. In 2015, one of Ed Miliband's aides reportedly cancelled a photoshoot due to take place outside the pavilion just in case the same mistake would be made.
Of course, after the recent backlash at this year's conference, it seems that this was a wise decision, though it is disheartening to think that the association (however flawed) of the Labour Party and the UK's Muslim population might be perceived to damage the reputation of the party. 
Become An Evolve Politics Subscriber



Your subscriptions go directly into paying our writers a standard fee for every article they produce. So if you want to help us stay truly independent, please think about subscribing. We literally couldn't function without the support of our fantastic readers.
Subscribe
Or a One-Off Donation to Evolve Politics



If you don't want to subscribe, but still want to contribute to our project, you can make a one-off donation via the donate button below. All your donations go directly to our writers for their work in exposing injustice, inequality and unfairness.
Donate