As the cash-starved NHS is brought to its knees after years of relentless Tory austerity, it has been revealed that massive five-figure bonuses were handed out to top executives of a private company who were handed huge swathes of NHS property so they could essentially rent it back to the taxpayer at a profit.

Annual accounts for the NHS Property Services (NHSPS) recently filed at Companies House reveal that four Directors were handed bonuses ranging from between £30,000 and £80,000 in the 2017-18 financial year.
And that's on top of their already massive six-figure annual salaries which range from £130,000 to £225,000.
And to add further insult to injury, the bonuses were awarded in the same financial year that the government unveiled massive increases in service charges – worth up to six-figures for some practices – that left GP surgeries approximately £202m in debt due because of 'rent and associated charges'.
Despite the huge bonuses being handed out, the NHSPS officially recorded a whopping £40.9m operating loss in the 17-18 financial year.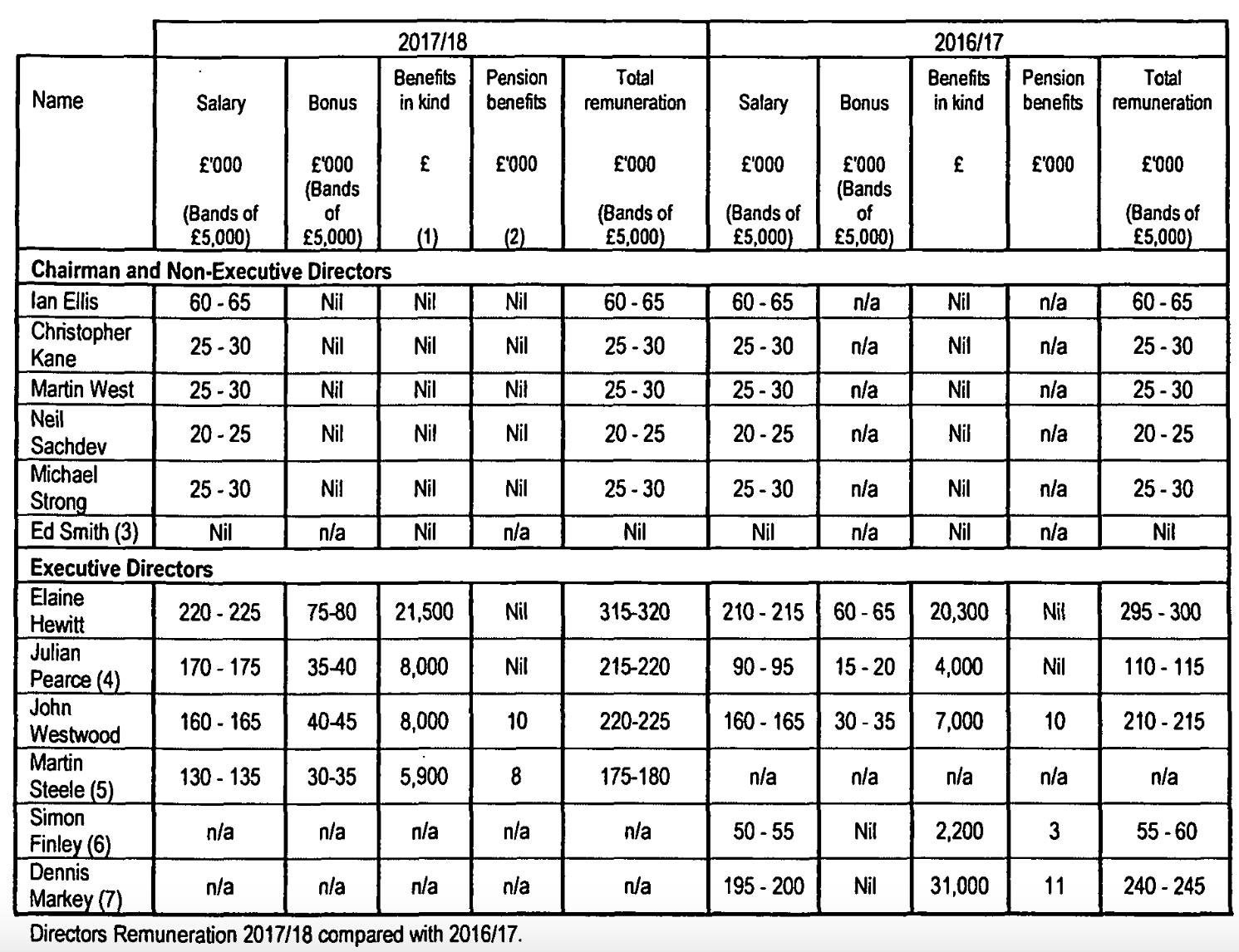 The NHSPS is a privately owned company that – along with the similar Community Health Partnerships – owns the premises of around one in every five GP practices.
Since 2013, when the government abolished Patient Care Trusts (PCTs), it has been their role to manage NHS-owned estates by essentially renting them back to the taxpayer.
As far back as 2016, GP leaders warned that massive extra costs imposed on them through hiked service charges could force practices to shut down altogether if they were not reversed.
Dr Krishna Kasaraneni, lead for The General Practitioners Committee (GPC), told industry publication, GP online, that:
"In recent years, GPs leasing their surgery buildings from NHSPS have been hit by rocketing service charges and maintenance fees, forcing many practices into financial difficulties, and ultimately leading some to consider their viability and whether they can continue to offer the same care to patients in future."
Adding that:
"At a time when the NHS is under so much financial pressure and NHSPS publicly blames these same practices for its £40.9m deficit, it adds insult to injury to learn it has paid its top executives such sky-high bonuses."
The outrage was echoed by major health union Unite, whose National Officer for Health, Jackie Williams, slammed the 'disgraceful' bonuses, stating:
"The NHS is in crisis, yet this outsourced health agency chose to award senior directors tens of thousands of pounds in bumper bonuses."
And:
"NHSPS is meant to be using its expertise to manage its portfolio of 3,500 buildings and should not be used as a conduit to give spectacularly ill-judged bonuses when the NHS is looking for every penny to enhance frontline services for patients."
In response a spokesperson for NHSPS told GP online that in 2017/18 it had delivered:
"£17.7m in cost savings, £56.8m in capital receipts and invested £68.5m in upgrading the health estate."
The NHSPS also claims that director's bonuses are "tied to the delivery of challenging efficiency and improvement targets" agreed with the Department of Health and Social Care (DHSC).
Targets they say include "cost-reduction, liquidity, cash release, service delivery and additional specific, individual personal targets related to their respective roles".
The spokesperson claimed that service charge rises occurred in 2015/16 because of the introduction of a "new transparent basis of billing as agreed with the DHSC in order to reflect the true cost of occupancy".
Adding that:
rent and service charges should be based on accurate property information, such as the precise amount of space used, and reflect the actual costs of the facilities management services provided for that space, e.g. cleaning, reception services and maintenance.
They also claimed that some GPs had seen costs increase because they were unable to access past data with accurate charges, as it had been unavailable, saying that:
NHSPS recognises a requirement from its customers to explain any billing changes fully and accurately and is focused on improving the quality of this. NHSPS continues to work with GPs to help resolve any charging issues and NHS England will help address local funding problems.
As the NHS continues to be brought to the edge of financial collapse, it is clear that there is more than enough money to go around. All you have to do is get a six-figure job managing the collapse and you'll be just fine – massive bonuses will usher away any financial difficulties you might have, it seems.
It is clear that only Jeremy Corbyn's Labour Party is prepared to protect our NHS from privatisation, rather than profit from its destruction like the Tories. We need a General Election, and we need it yesterday.