The loyalty service Nectar has caused outrage by announcing a new partnership with The Daily Mail.
Nectar customers reacted angrily to the news across social media, with many vowing to stop shopping at other Nectar partners and close their Nectar accounts.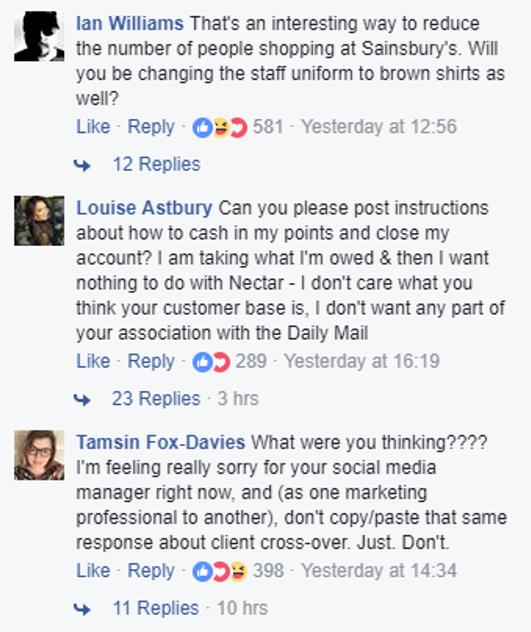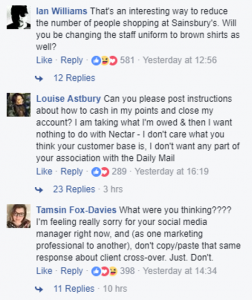 In response to the complaints however, Nectar's social media team initially merely copy-and-pasted the phrase: 'The primary factor in our decision making for any new partnership is our current customer base. From our data and research, we know that there is a large crossover between our customers and Mail readers.'
This robotic, artificial response indicates Nectar's 'couldn't care less' attitude towards their customers, while the claim of a 'large crossover' is refuted by the overwhelming outrage generated by the company's decision. Nectar, like so many other businesses, seem to have been guilty of completely misjudging public opinion.
The company did eventually expand their response into something more substantial:
'Both Nectar and the Daily Mail are brands with millions of customers across the UK. Whilst we aim to have mass appeal we appreciate that not every partnership will appeal to each of our 20 million Nectar customers and we did not intend to upset any of our valued customers who have concerns with the partnership. We conducted extensive research prior to forming this partnership and based on a large crossover between our customers and Daily Mail readers, we wanted to give those customers who buy the Daily Mail another way to easily collect points.'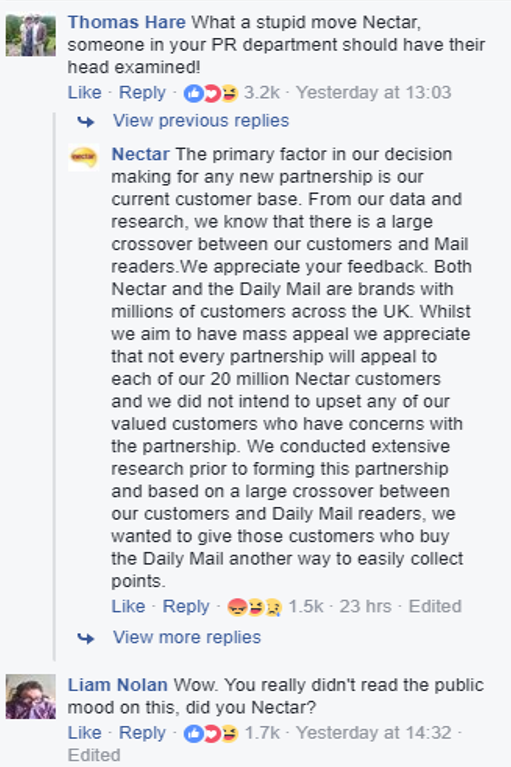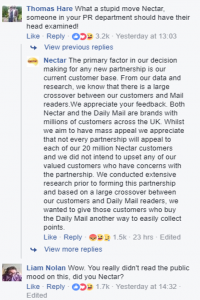 Strange that despite their 'extensive research', the reaction to this new partnership on social media has been overwhelmingly negative. Furthermore, it appears that many more Nectar customers have contacted the company directly to voice their anger, as according to the Daily Mail's MyMail website, 'The Nectar Contact Centre are experiencing a high volume of calls'.
The tactlessness of Nectar's decision is emphasised most profoundly by the image they put on their website to promote their new partnership. The image shows a man reading the front page of a copy of the Daily Mail.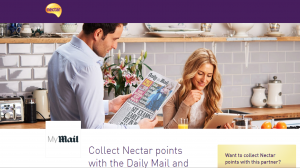 Some of the words of the headline are obscured by the man's arm, but it only takes a passing knowledge of the tabloid to work out that the full headline is: 'Sit exams early to fit in with Ramadan', a story the Mail published last year in a clear attempt to portray Muslims as hindering the academic success of British teenagers.
The fact that Nectar attempted to conceal this inflammatory headline shows that some members of the company are concerned about the consequences for Nectar's reputation of a partnership with a newspaper that demonises minorities on a regular basis, in spite of the company's claim that 'The Daily Mail and The Mail on Sunday newspapers are known for their ground-breaking journalism, incisive debate, [and] must-read features'.
Hi, #Nectar: do you agree with the Daily Mail that people being openly gay is solid ammunition during any attempted character assassination? pic.twitter.com/fiKBF0Ea6V

— Kath Rella (@KathRella) August 15, 2017
A glance at social media shows that many of Nectar's customers completely disagree. This looks like a disastrous PR blunder from the company.
How I feel about Nectar hooking up with the Daily Mail#StopFundingHate pic.twitter.com/66Xzqfa9i2

— Michelle (@shells_twits) August 15, 2017
Hi, #Nectar: do you agree with the Daily Mail that people being openly gay is solid ammunition during any attempted character assassination? pic.twitter.com/fiKBF0Ea6V

— Kath Rella (@KathRella) August 15, 2017
https://twitter.com/gillgriffiths16/status/897535574902538240
Looks like @nectar have disabled their live chat support after they announced a partnership with the Daily Mail. @StopFundingHate

— Daniel Samuels (@danielsamuels) August 15, 2017
I will cut up my nectar cards and avoid Sainsbury's at all cost should you continue your partnership with the daily mail in any form.

— Hpsourse (@Hpsourse) August 16, 2017
Become An Evolve Politics Subscriber



Your subscriptions go directly into paying our writers a standard fee for every article they produce. So if you want to help us stay truly independent, please think about subscribing. We literally couldn't function without the support of our fantastic readers.
Subscribe
Or a One-Off Donation to Evolve Politics



If you don't want to subscribe, but still want to contribute to our project, you can make a one-off donation via the donate button below. All your donations go directly to our writers for their work in exposing injustice, inequality and unfairness.
Donate