Yesterday saw the release of details of donations made to political parties, and, as ever, they make for very interesting reading.
Perhaps the biggest surprise from the report – and in stark contrast to the party under Tony Blair – is quite how little money Labour now take from the super-rich.
Out of the top 10 individual donations, not a single one went to Labour. In fact the combined total of individual private donations was smaller than the average large donation to the Tories. Whilst this isn't surprising given Labour's populist shift, it does provide an astonishing comparison to the Blair years.
In 2001 the BBC reported that just 3 individuals gave a combined £6million to Labour in just one week, with another single donor handing over £2million. Blair argued at the time that this funding was essential to keep the Labour party afloat. However, the GMB Union dismissed the funding at the time as a move away from Labour's traditional base – a prediction that we can all now see was entirely accurate.
GMB should be much happier now as the five largest donations to Labour come from Trade Unions with less than £60,000 coming from private donors. Meanwhile in just the last quarter Unions have provided over £1.5million to boost Labour's coffers.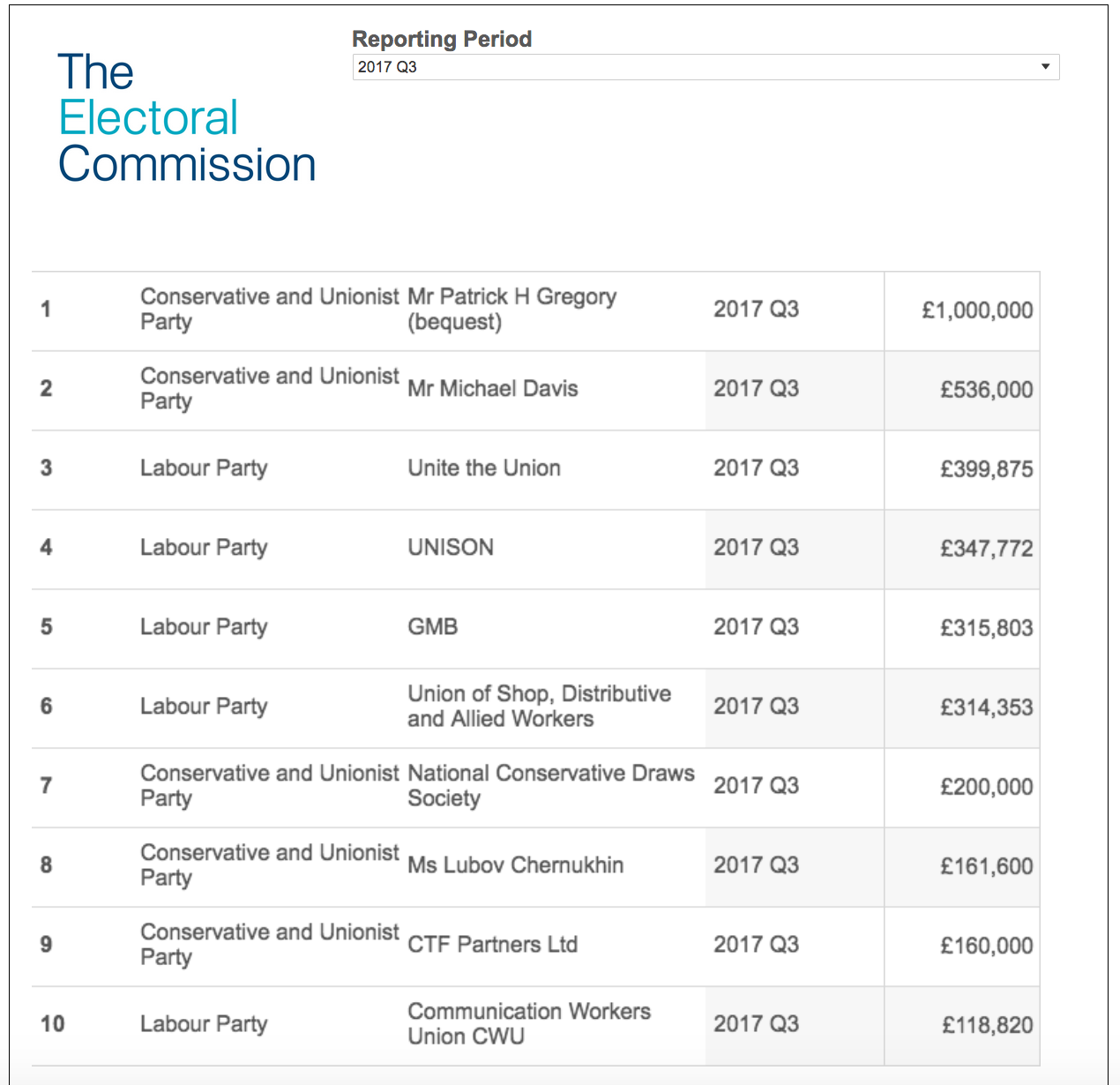 Despite the loss of these private donations Labour are in an extremely healthy financial position. The shift to a mass-membership party and a combination of union and small private donations have kept the party in good financial health. In fact, including short money and union donations, Labour took in more than the Conservatives did last quarter.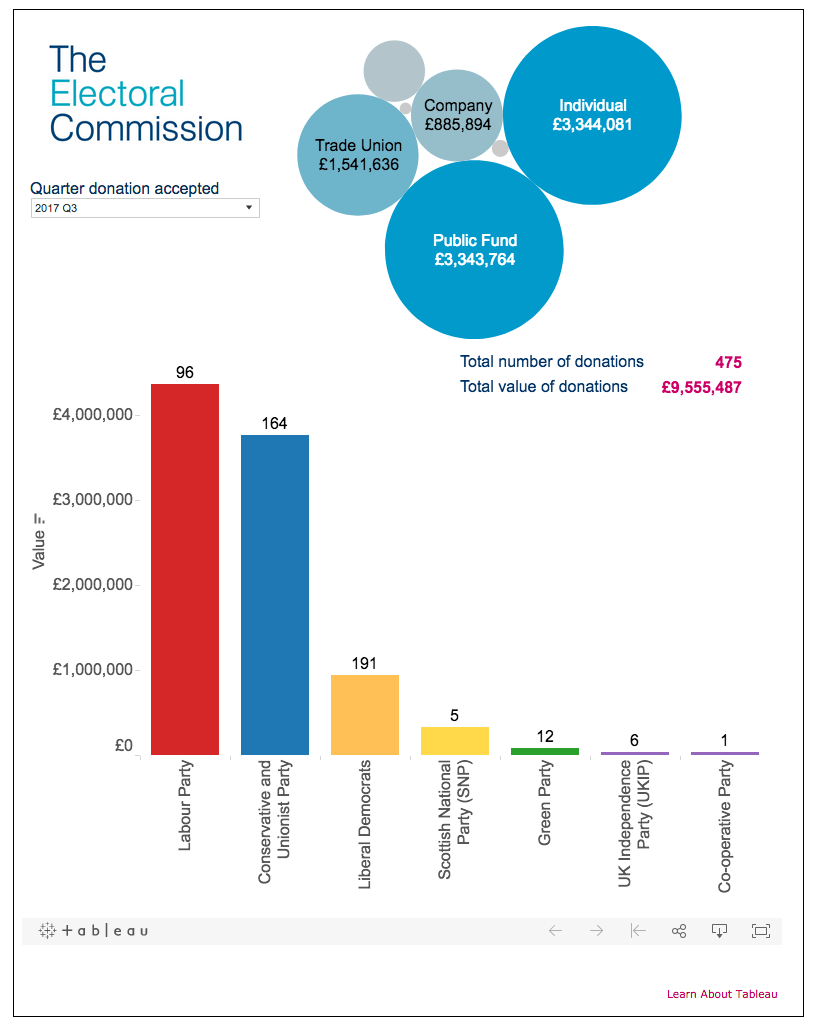 Labour's shift away from private donations stands in stark, but unsurprising, contrast to the Tories. In the last quarter they have received nearly £3million in private donations from less than 100 people. This means an average donation of £30,000 – or, as you or I would call it, a luxury car.
The Tories also received over £700,000 from 61 companies, with an average donation of over £10,000. A figure which goes to show exactly why their interests seem so closely wedded to corporations and the rich.
Donations to the Conservatives make up over 80% of donations by private individuals and corporations, whilst donations to Labour make up just under 0.5% of these figures.
If there's something worth taking away from these latest numbers then it should be genuine pride in Labour's shift to a far more bottom-up, member-orientated party.
As Jim Waterson at Buzzfeed put it:
Party donation figures out today. They show that *rich individuals just don't donate to Labour anymore*. Just a few grand here and there. Even under Miliband some individuals would give millions. Labour now doing fine with just union cash and member income.

— Jim Waterson (@jimwaterson) November 23, 2017
Labour are doing just fine without rich donors, and it's brilliant.

Become An Evolve Politics Subscriber



Your subscriptions go directly into paying our writers a standard fee for every article they produce. So if you want to help us stay truly independent, please think about subscribing. We literally couldn't function without the support of our fantastic readers.
Subscribe
Or a One-Off Donation to Evolve Politics



If you don't want to subscribe, but still want to contribute to our project, you can make a one-off donation via the donate button below. All your donations go directly to our writers for their work in exposing injustice, inequality and unfairness.
Donate