Stay in touch!
Sign up to be updated with Evolve's latest stories, and for opportunities to get involved.
Reports have emerged of rising discrimination against EU nationals trying to get jobs, rent properties, and buy holidays.
A dossier of 'more than two dozen' examples of discrimination has been compiled by both the Labour Party and the3million – an EU citizens' rights campaign group – and sent to the government's equality office, which is now investigating according to the equalities minister Nick Gibb.
The report states that an alarming number of UK job adverts demand applicants must possess a British passport, even for jobs that EU nationals would be particularly well-suited to. For example, one of the adverts included was for a graduate sales executive in Bristol that says the ideal candidate should have German language skills, yet also states applicants must be full UK passport holders. 
Even more blatant examples include landlords listing rental properties for British citizens only and travel agencies cancelling holidays already booked by EU nationals. 
One individual case involved a German woman who has lived in the UK for 19 years, being refused a test drive at a car dealership because her driving licence was European. She was told that 'due to Brexit [it is] no longer valid'. 
These cases of discrimination are likely to be the result of two main causes. The first is people using Brexit as an excuse to bully EU nationals, with some Britons using the referendum result as justification to treat those who look or sound different to them like dirt, as shown by the spike in hate crime since the Brexit vote.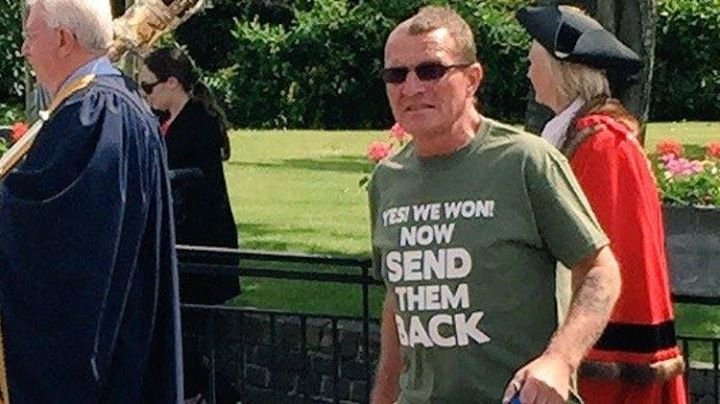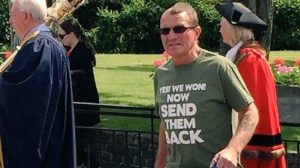 However, this rise in discrimination is also likely to be a result of uncertainty about the consequences of Brexit. Employers may be unsure whether EU nationals will be allowed to continue working for them after Brexit. Furthermore, there are worries that Brexit could stop EU nationals from being secure tenants after March 2019, making landlords reluctant to house them. 
Nevertheless, uncertainty does not justify discrimination and the government needs to step in, both by making clear that discrimination of any sort will not be tolerated and by being clearer about how the status of EU citizens living in this country will be affected by Brexit. 
In June, Theresa May offered EU citizens living in Britain 'settled status' after Brexit, giving them the right to remain in the country. Yet many EU citizens, who have lived and worked in the UK for years, feel there are many unanswered questions about their status post-Brexit and fear becoming 'second rank citizens'. 
Meanwhile the cases of discrimination found by the3million need to be stamped out. They are an unpleasant reminder of 1960s-70s Britain, when institutional discrimination on the grounds of colour or nationality was widespread. Time for the government to make it clear that Brexit Britain will not be a return to a dark past. 
Become An Evolve Politics Subscriber



Your subscriptions go directly into paying our writers a standard fee for every article they produce. So if you want to help us stay truly independent, please think about subscribing. We literally couldn't function without the support of our fantastic readers.
Subscribe
Or a One-Off Donation to Evolve Politics



If you don't want to subscribe, but still want to contribute to our project, you can make a one-off donation via the donate button below. All your donations go directly to our writers for their work in exposing injustice, inequality and unfairness.
Donate