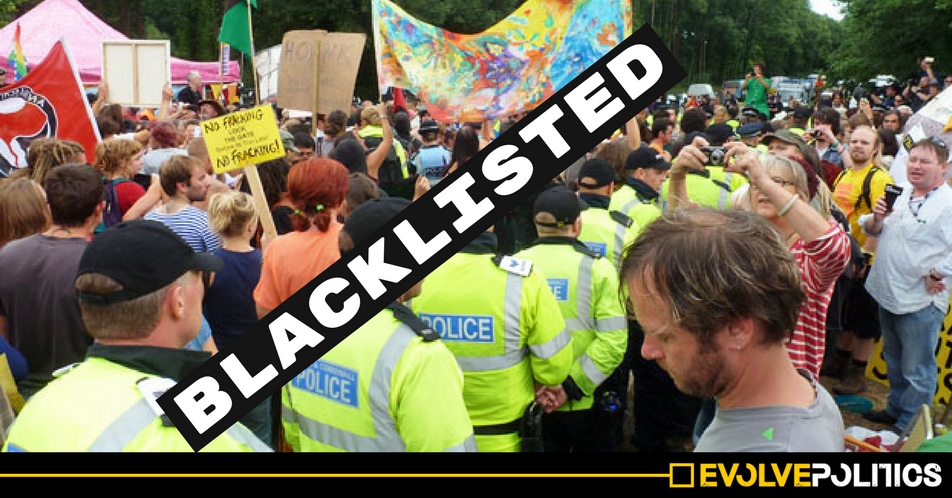 Scotland Yard has finally admitted that it passed personal information on trade unionists and activists to a blacklisting company. It comes as absolutely no surprise to me: I'm on the blacklist, and the only way I could have got there is via the police.

The information passed on by the police was sold to major construction companies including Taylor Woodrow, Laing O'Rourke and Balfour Beatty. They used it to deny work to people who had taken part in trade union activities or had raised concerns about health and safety.
The Blacklist Support Group had made a complaint to the Independent Police Complaints Commission alleging collusion between the police and blacklisting networks. In a response, the IPCC said:
"Allegation: Police, including Special Branches, supplied information that appeared on the Blacklist, funded by the country's major construction firms, The Consulting Association and/or other agencies, in breach of the Data Protection Act 1998.
The Report concludes that, on the balance of probabilities, the allegation that the police or Special Branches supplied information is 'Proven'."
Information was gathered during the 90s and early 2000s by a firm called the Consulting Association, which held files on thousands of trade unionists and political activists. The information was used to refuse work to, or sack, workers who were deemed to be 'subversive'.
A raid on the Consulting Association in 2009 uncovered files with comments including "ex-shop steward, definite problems, no go", "do not touch", "orchestrated strike action" and "lazy and a trouble-stirrer".
Those who found out they were on the list had long been suspicious of where the information had come from.
Dave Smith, Secretary of the Blacklist Support Group said:
"When we first talked about police collusion in blacklisting, people thought we were conspiracy theorists. We were told, 'things like that don't happen here'. With this admission from the Met Police, our quest for the truth has been vindicated."
I too find these revelations totally unsurprising. A few years ago, I found out through a question to the Information Commissioner's Office that I was on the list – presumably the 'green list' of environmental activists.
It might just about be possible that some of the information the Consulting Association held on activists came from construction companies targeted by road-building protests. However, I had never been an environmental activist – I was involved in the peace movement in the 90s but had never been near a construction site of any kind. The only possible way they could have got hold of my details was from the police.
The blacklisting has had no effect on my life: I am not in the construction industry and, as far as I know, have never been turned down for a job because of it. But for many of those blacklisted, the impact has been devastating.
'Steve' was blacklisted after joining a strike. He said:
"Every week I came home and had to tell my wife I had been let go again. She would think it was something to do with me, because we did not know about the blacklist…It is like Eastern Europe, or East Germany or Russia — that kind of thing. It is just unbelievable."
Another worker told the BBC that he had been sacked three times and had lost "a couple of hundred thousand pounds" of work. 
The Consulting Association closed down after the ICO raid. But we'd be naive to think that there wasn't another such company collecting information about politically active workers and selling it to major companies – perhaps even with the collusion of the police.
Become An Evolve Politics Subscriber



Your subscriptions go directly into paying our writers a standard fee for every article they produce. So if you want to help us stay truly independent, please think about subscribing. We literally couldn't function without the support of our fantastic readers.
Subscribe
Or a One-Off Donation to Evolve Politics



If you don't want to subscribe, but still want to contribute to our project, you can make a one-off donation via the donate button below. All your donations go directly to our writers for their work in exposing injustice, inequality and unfairness.
Donate