Stay in touch!
Sign up to be updated with Evolve's latest stories, and for opportunities to get involved.
An official Conservative Twitter account tweeted a 'disgusting' racist attack on the Shadow Home Secretary Diane Abbott before swiftly deleting it.
The tweet was posted by @DigitalTories, an official Conservative Twitter account waging a 'digital war' against Labour following Jeremy Corbyn's huge online success throughout the recent election campaign.
The highly offensive tweet contained a picture of Diane Abbott accompanied by a line saying "Apparently it's #NationalWatermelonDay.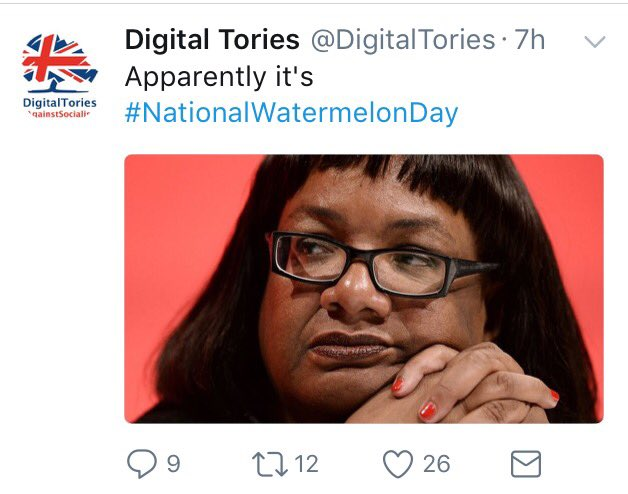 Harrow Conservatives
Rather than condemn the obvious racist connotations in the tweet from the official Tory Twitter account, a Conservative spokesman simply attempted to deny that the account was in any way linked to the Conservative Party, stating to The Canary that the twitter account is:
"…not affiliated with the Conservative Party"
However, The Skwawkbox has uncovered startling evidence that clearly shows @DigitalTories is indeed an official account of Harrow Conservatives, as promoted on their website: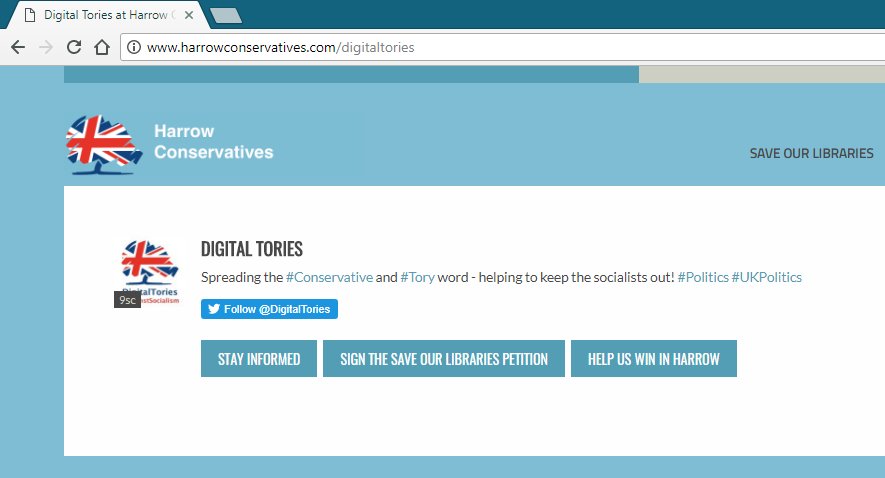 In an attempt to cover their tracks, the page promoting the Digital Tories Twitter account was very quickly deleted by Harrow Conservatives, but an archived version can be seen by following this link.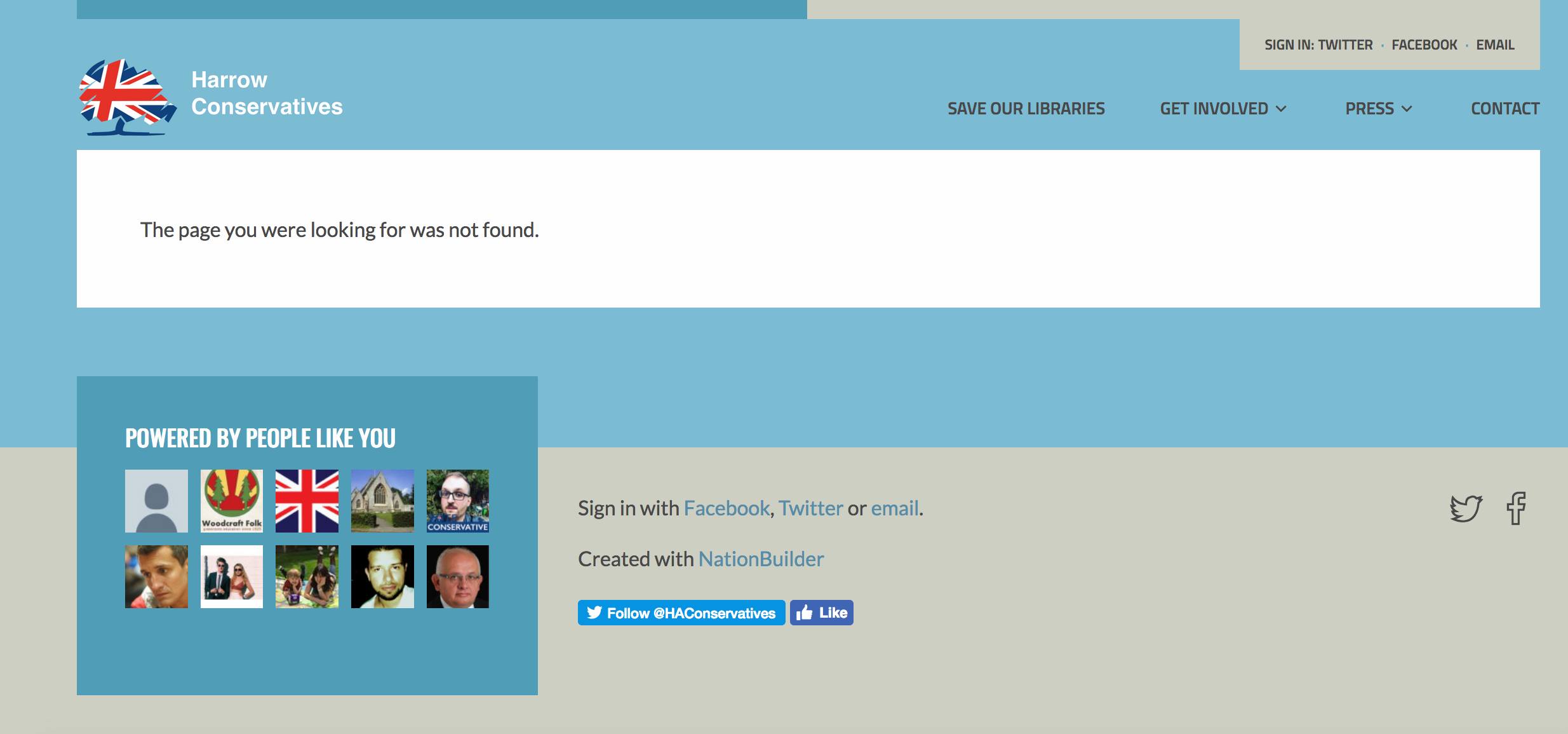 "Unwanted public presence"
The 'watermelon' aspect is a disgusting racial stereotype, the history of which is explained by The Atlantic:
"Free black people grew, ate, and sold watermelons, and in doing so made the fruit a symbol of their freedom. Southern whites, threatened by blacks' newfound freedom, responded by making the fruit a symbol of black people's perceived uncleanliness, laziness, childishness, and unwanted public presence." 
The Conservative officials responsible for the disgusting tweet tried frantically to rectify their mistake by deleting the tweet and then deleting the page on the official Harrow Conservatives website. 
Unfortunately for them, as many politicians have previously discovered, it doesn't matter how quickly you delete a moronic tweet – someone will have already taken a screenshot of it.
This particular screenshot includes the horrific first response to the tweet, showing the intention behind it was taken just as viciously as it seemed intended.

Deleted? Like I said @DigitalTories, I took screenshots of your tweet & the leading comment. Smile, you're on candid camera. pic.twitter.com/e9N8IrxrFj

— Dr Mike Galsworthy (@mikegalsworthy) August 3, 2017
Attempted cover-up
In a clear panic, the user then renamed the account the racist tweet originated from, and opened a new account for @digitaltories. This time tweets were private so that no one apart from their followers would be able to see. Thankfully, it was clearly too late to cover up this vile attack: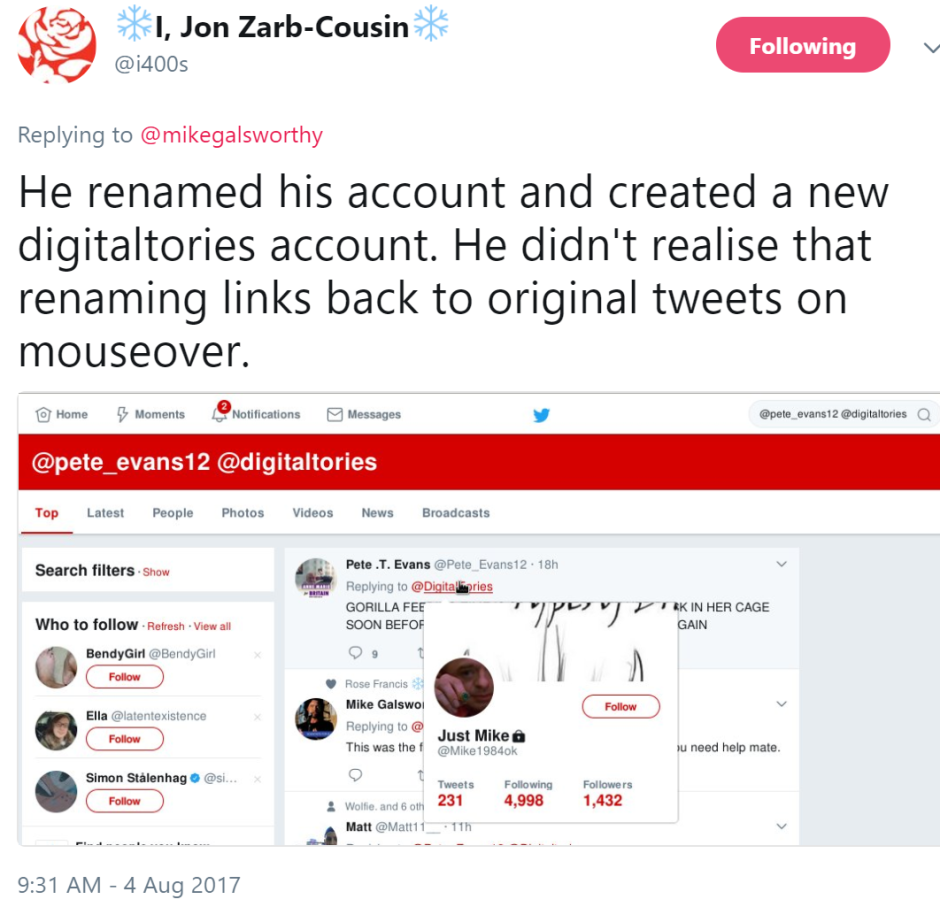 The Nasty Party
It isn't the first time this racist comment has been used by the Conservatives. In 2008, Boris Johnson had to apologise after referring black people as "piccaninnies" and talking about "watermelon smiles".
There have been many other instances of racism within the Conservative party, too.
Just days after his re-election in the 2017 local council elections, Tory councillor Nick Harrington was suspended after tweeting Ireland should "keep their f***ing gypsies". This was not the first time he had been accused of racism, after likening athlete Christine Ohuruogu to a black scarecrow the previous year. He resigned under public pressure not long after this.
Someone just sent me this posted by Tory Councillor Nick Harrington who was sacked last night following racist comments. #nothisfirsttime pic.twitter.com/xVPkAvilLa

— Christine Ohuruogu (@chrissyohuruogu) May 14, 2017
Tory Councillor and former mayor Rosemary Carroll was suspended from the party after sharing a horrendous 'joke' on her Facebook account. The post suggested that a dog would be able to claim benefits because he was "brown, stinks and has never worked a day in his life".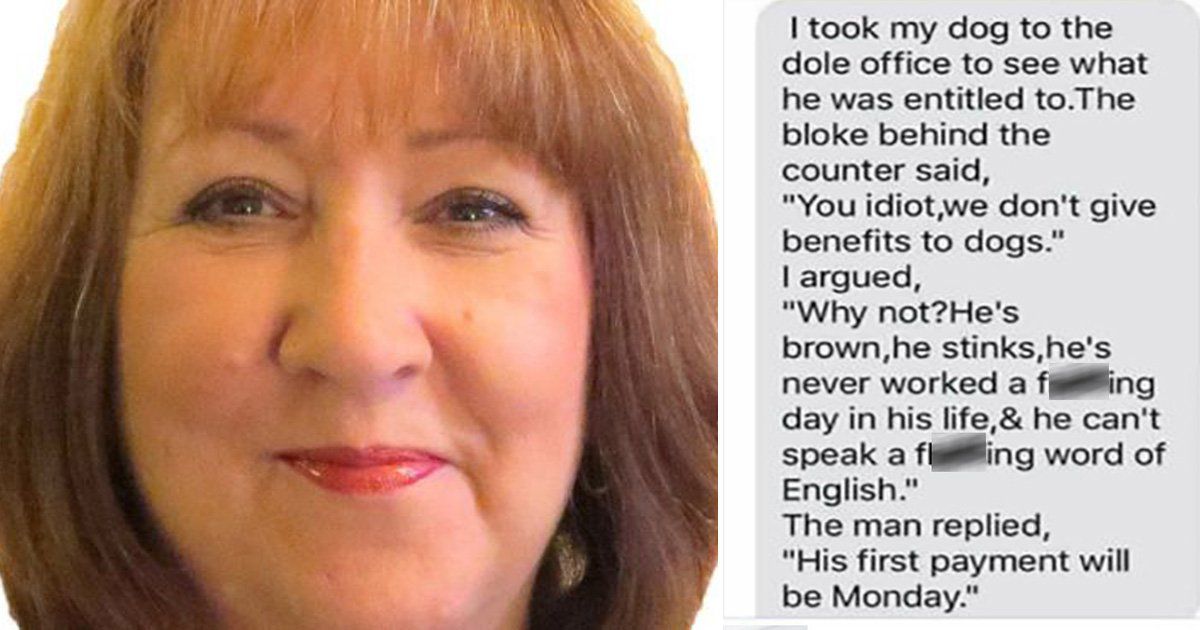 The Conservatives clearly have a history of racism and seem to be still appear to be hard at work earning their nickname of 'The Nasty Party'. With so many instances of racist attacks, it is clear that simply suspending those behind them is not doing anything to change the party's clearly bigoted views.
Become An Evolve Politics Subscriber



Your subscriptions go directly into paying our writers a standard fee for every article they produce. So if you want to help us stay truly independent, please think about subscribing. We literally couldn't function without the support of our fantastic readers.
Subscribe
Or a One-Off Donation to Evolve Politics



If you don't want to subscribe, but still want to contribute to our project, you can make a one-off donation via the donate button below. All your donations go directly to our writers for their work in exposing injustice, inequality and unfairness.
Donate