In stark contrast to the Conservative party's recent 'respect pledge', a pro-Tory Facebook page with almost 50,000 followers has been exposed 'joking' that North Korean leader Kim Jong Un using nuclear weapons to destroy the Labour Conference would be a way to finally put 'nukes to good use'.
The ardently pro-Conservative Facebook page Reem Memes With A Great British Theme posted the supposedly satirical meme yesterday – a post which completely flies in the face of the the Conservative Party's recent claims that 'abusive and vitriolic' online attacks are supposedly only carried out by left-wingers.
The post features a mock poll, supposedly created by North Korean leader Kim Jong Un, in which he asks his followers:
"Lmao got my first intercontinental ballistic missile working, where should i send my first nuke"
The mock poll showed that 68% of respondents voted for "Labour party conference".
The pro-Tory Facebook page had also captioned their supposedly satirical post "How to finally put nukes to good use".
The post almost certainly contravenes anti-terrorism legalisation banning the sharing of material that promotes or encourages terrorist acts.
Despite the post clearly inciting violence, and potentially being in breach of anti-terrorism legislation, Facebook have refused to remove it claiming that it does not breach their community standards guidelines.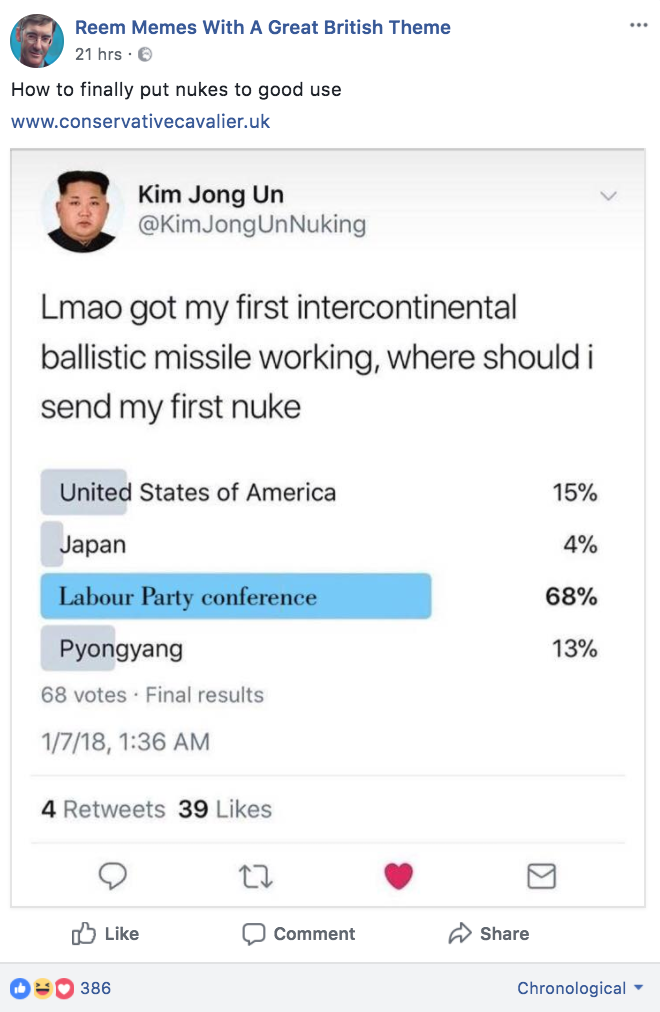 The pro-Tory Facebook page Reem Memes with a Great British Theme is run by Nottingham-based Cameron Lievesey – who also happens to 'like' the Young Conservatives Facebook page, and is also a member of a 'flat earth' Facebook group.
Lievesey also happens to be the son of wealthy retired businessman Adam Lievesey, a Managing Director of multi-million pound company Premier Cable Installations.
In other posts, the pro-Tory Facebook page have proudly labelled themselves and their followers as "right-wing extremists", whilst another mocked 'retards'.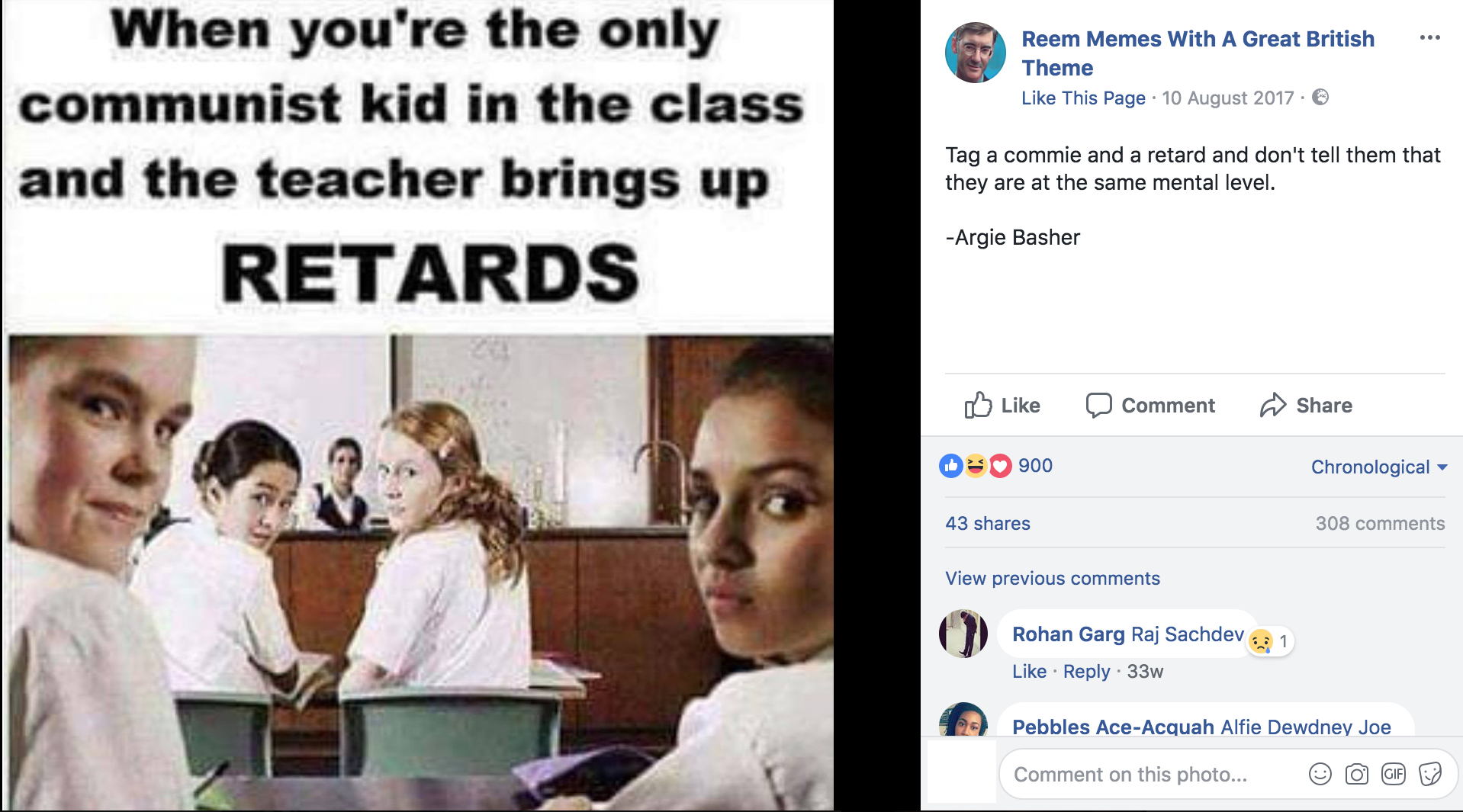 Lievesey also runs another pro-Tory page – Conservative Cavalier – with Timothy Chattell who was previously been given air time on the BBC's Daily Politics show to promote pro-Tory merchandise that was reportedly sold at the Conservative conference in Manchester last lear.