A supermarket in Germany decided to remove every single foreign-made item from their shelves in order to make a point about how silly prejudice is. 
Edeka, Germany's largest supermarket chain, decided to run the experiment in their Hamburg store, selling only German-made products for an entire day.
Explaining the reasons behind the stunt, an Edeka spokesperson said:
Edeka stands for diversity, and we produce a wide range of food in our assortment, which is produced in the different regions of Germany.

But it is together with products from other countries that we create the unique diversity that our customers value.
During the day-long experiment, signs on Edeka shelves read:
Without diversity, this shelf is rather boring
Another shelf said:
Our selection knows borders today
Whilst a sign on the cheese counter read:
So empty is a shelf without foreigners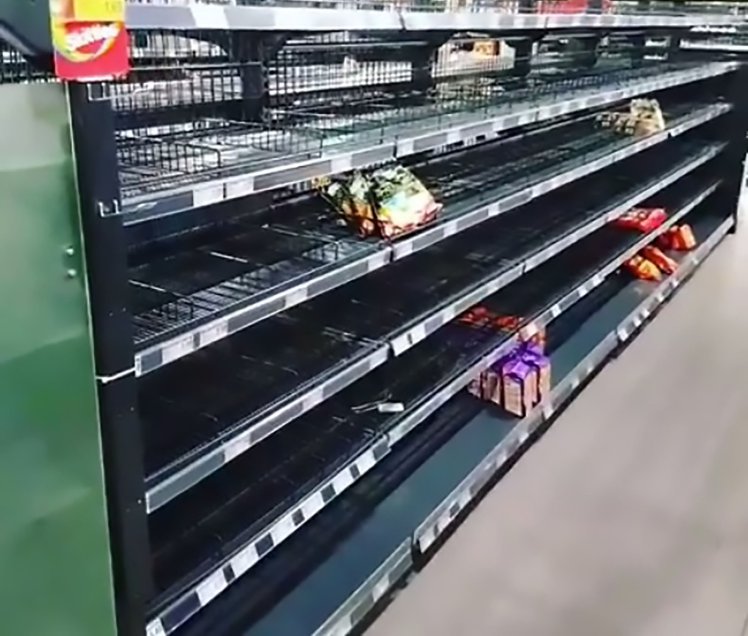 Edeka's stunt meant that customers were unable to buy anything foreign-made whatsoever – meaning, amongst many others, no French cheese, no Spanish tomatoes, and no Greek olives.
Edeka said that they have received a huge amount of positive feedback regarding the action.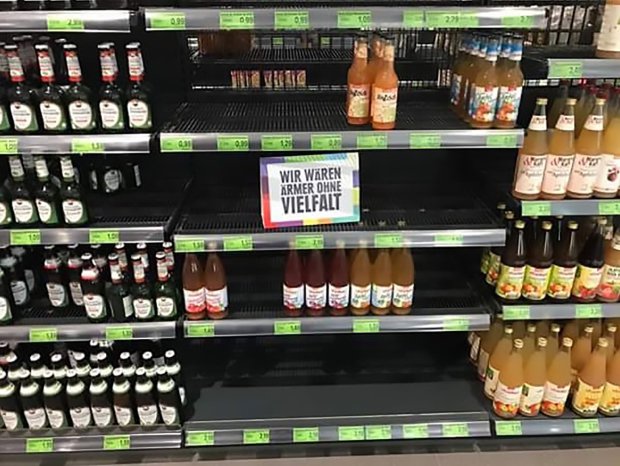 It has been estimated that Edeka lost tens of thousands of Euros in profit because of the German-only stunt. But the positive reaction and wide publicity gained from the experiment will surely have gained the company numerous new admirers.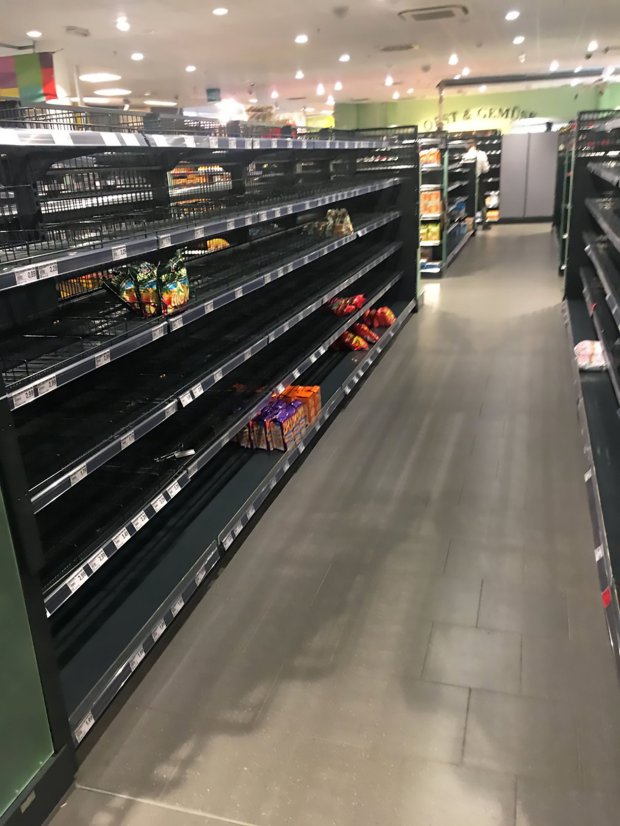 The German supermarket chain have produced several viral advertising campaigns, with a previous stunt in 2015 year proving controversial.
The supermarket ran a campaign ad at Christmas depicting a grandfather faking his own death to trick his children into spending Christmas with him.
Reviews of the ad campaign were mixed, with some describing it as a real 'tearjerker', whilst others described it as 'completely over the top'.
[embedyt] https://www.youtube.com/watch?v=V6-0kYhqoRo[/embedyt]
However, Edeka's anti-racist stunt on Saturday has been widely praised on social media, with several posts receiving tens of thousands of likes and shares.
An Edeka spokesperson said:
We are delighted to have received a lot of positive feedback regarding Saturday's action.
We look forward to seeing what Edeka dream up for their next campaign!

Become An Evolve Politics Subscriber



Your subscriptions go directly into paying our writers a standard fee for every article they produce. So if you want to help us stay truly independent, please think about subscribing. We literally couldn't function without the support of our fantastic readers.
Subscribe
Or a One-Off Donation to Evolve Politics



If you don't want to subscribe, but still want to contribute to our project, you can make a one-off donation via the donate button below. All your donations go directly to our writers for their work in exposing injustice, inequality and unfairness.
Donate