Stay in touch!
Sign up to be updated with Evolve's latest stories, and for opportunities to get involved.
Supposedly trained journalists at The Telegraph have made what must be considered one of the stupidest cock-ups ever in the history of British news today.
The Tory-supporting paper inadvertently published a full obituary for Prince Philip, husband to the Queen, despite the fact that he is still well and truly alive at the age of 96.
It seems that someone at The Telegraph was attempting to publish an article about Prince Philip's last public engagement before his retirement today, but somehow the fully accredited journalists managed to push completely the wrong buttons and publish the already-written obituary.
The full stock obituary was headlined:
HOLD HOLD HOLD Prince Philip, Duke of Edinburgh, dies aged XX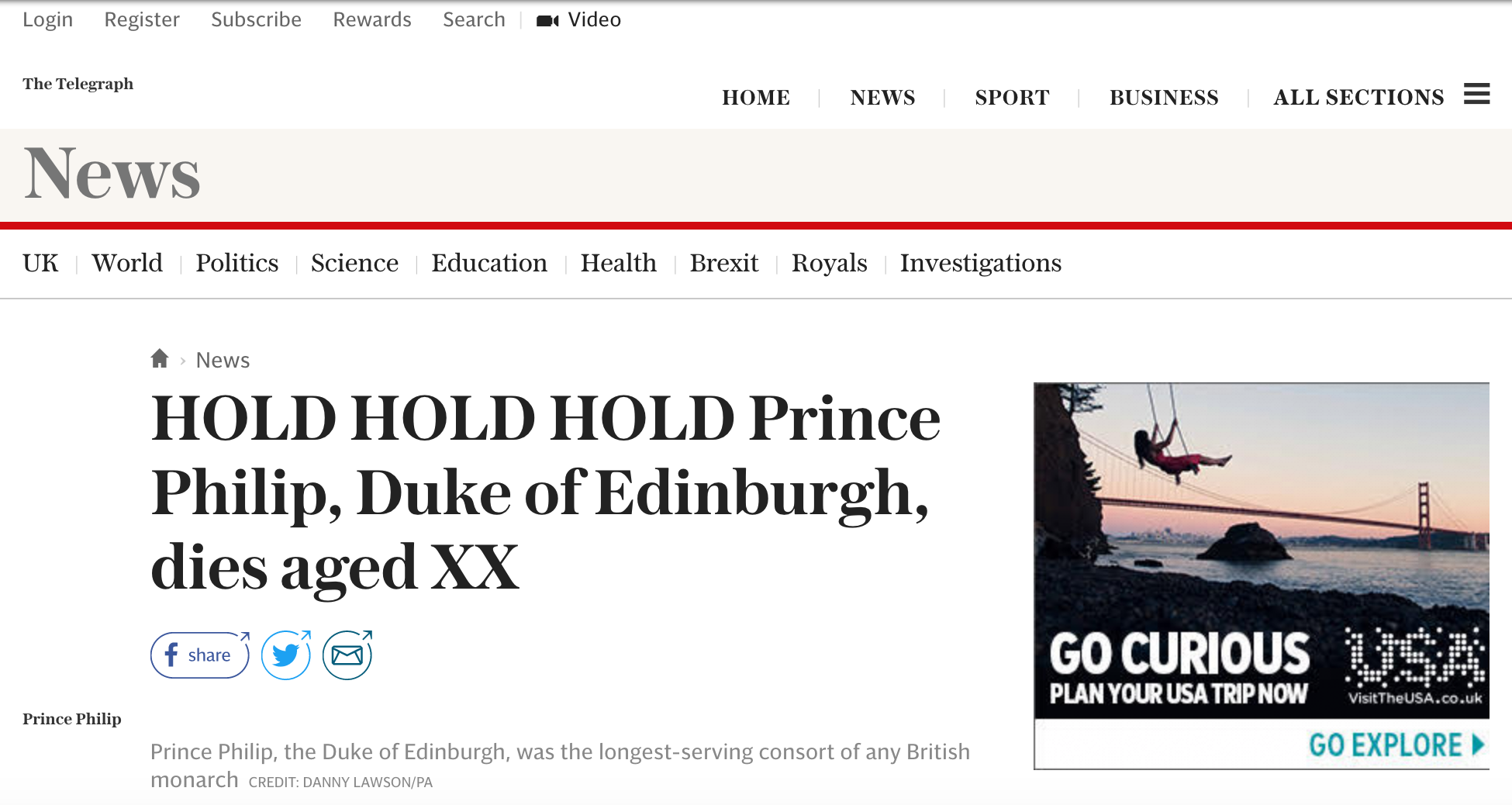 Below the headline it contained bullet points including:


The Duke of Edinburgh's most notable gaffes and quotes
And the piece also somehow managed to predict the future by stating that the:
Queen described Prince Philip as her 'strength and stay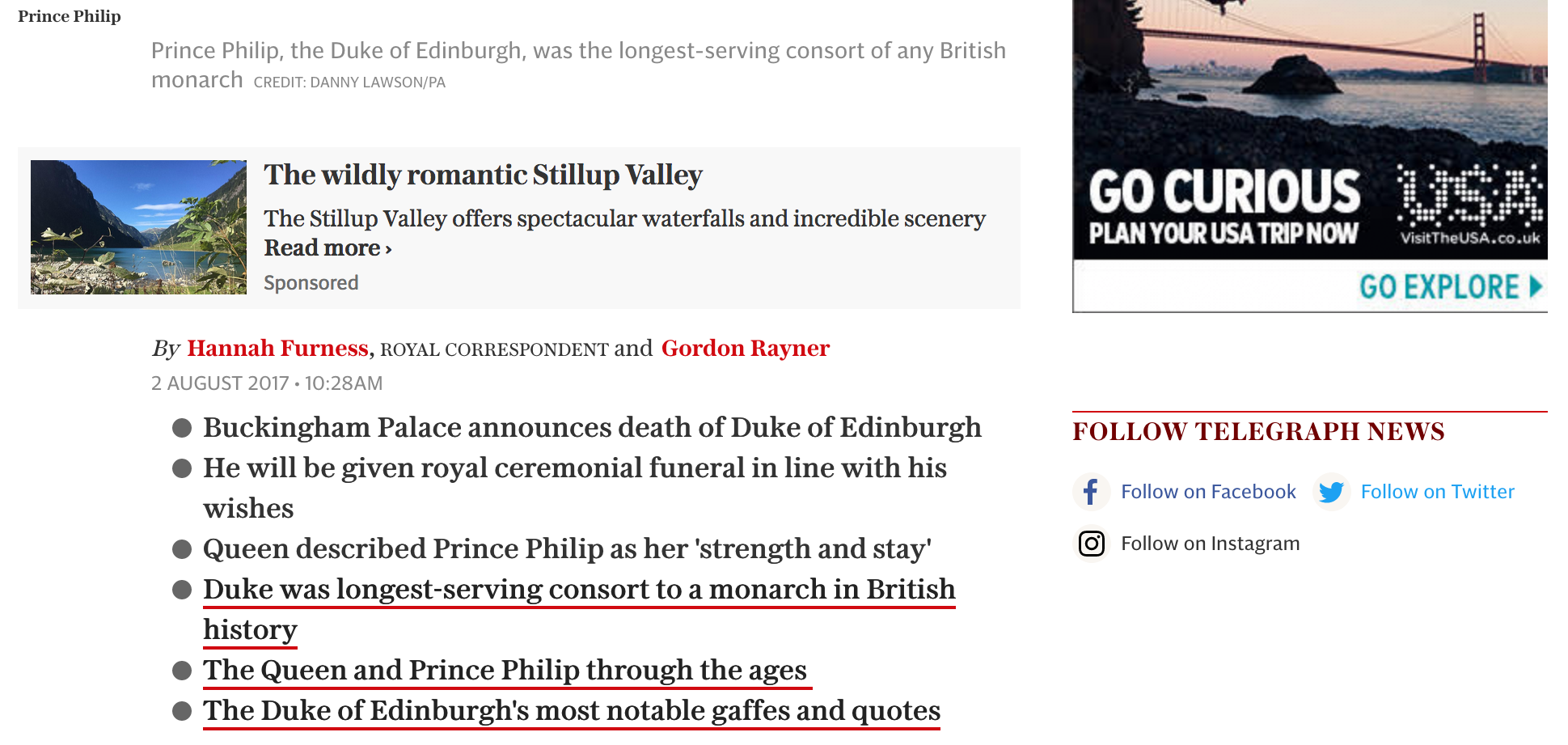 It took The Telegraph more than half an hour to realise their mistake and finally remove the article, but not before a large number of people on social media had noticed.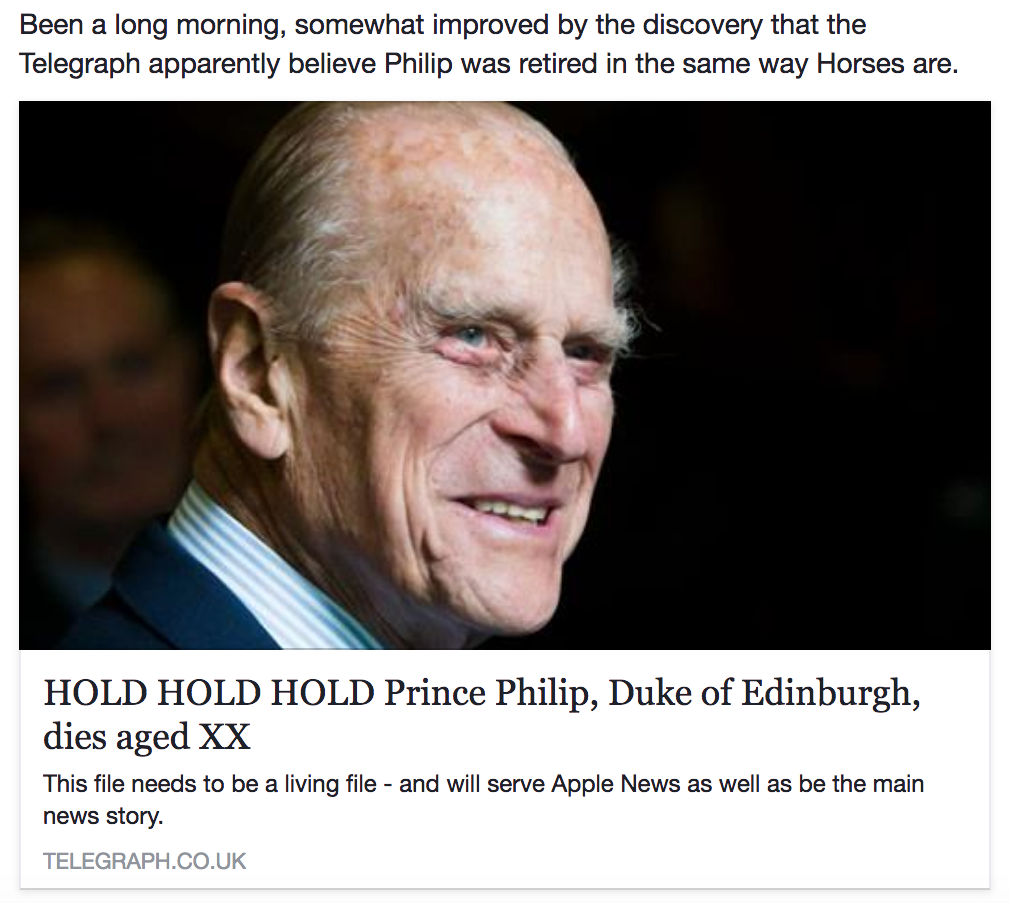 When Prince Philip's retirement was announced, the Sun launched a "prince dies" story. On his last offical outing it's the Telegraph's turn pic.twitter.com/sPdFMMsg5q

— Claire Phipps (@Claire_Phipps) August 2, 2017
If you want to read exactly what The Telegraph are planning to say about Prince Philip when he does die, you can check out their stock obituary on the web archiver by following this link.
Become An Evolve Politics Subscriber



Your subscriptions go directly into paying our writers a standard fee for every article they produce. So if you want to help us stay truly independent, please think about subscribing. We literally couldn't function without the support of our fantastic readers.
Subscribe
Or a One-Off Donation to Evolve Politics



If you don't want to subscribe, but still want to contribute to our project, you can make a one-off donation via the donate button below. All your donations go directly to our writers for their work in exposing injustice, inequality and unfairness.
Donate