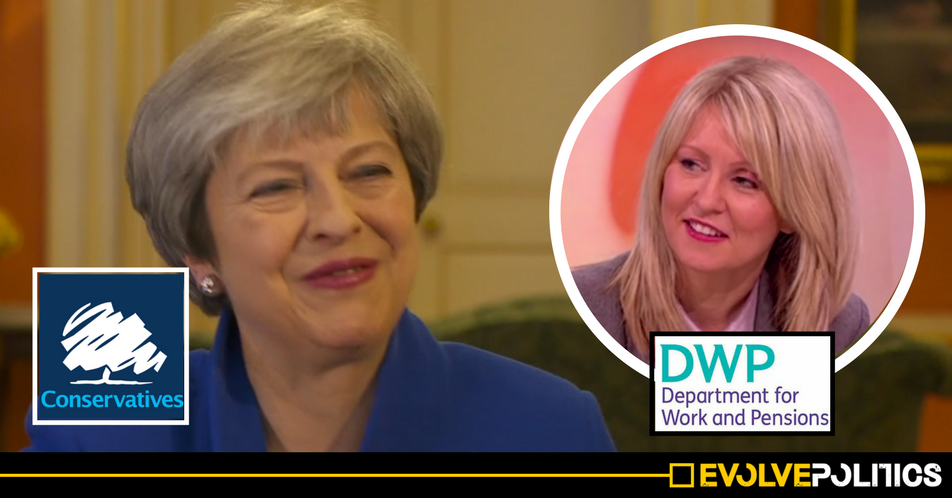 The Beast from the East concealed more than Britain's roads and railways, blanketing everything in a thick coat of white. As the snow melted, it seems to have taken something else with it. That is, plans to ease the burden of provably unfair benefits sanctions on claimants.
Back in 2015, then Work and Pensions Secretary, Iain Duncan Smith, under scrutiny from a parliamentary committee, announced plans to soften benefits sanctions. 
Nicknamed the "yellow card", the idea was simple; benefits claimants who were to be subjected to sanctions, would instead be given a warning – a so-called yellow card. They would be given 14 days to provide evidence to the DWP as to why the sanction was not deserved, after which the DWP would be required to retract the prospective sanction. 
Now, the DWP has stated that the scheme has had to be postponed because an evaluation has proved complex. That is, it's had to be postponed beyond the two years it's already taken to get to the stage where Ministers and Civil Servants are able to determine that the thing needs postponing. Effective Government in action.
The plan was trialled in Scotland, where it seemed to have been a resounding success. Over 500 people were able to aptly explain why they didn't deserve punishment, and they didn't have to suffer to cleaver of a sanction before they were able to do so.
In 2015, the DWP released figures that showed that over 58% of benefit claimants' appeals against sanctions imposed upon them were successful. The issue, though, is that these appeals are successful after the sanctions have already been imposed, meaning that the damage was already done.
For example, the MP for Birkenhead, Mr Frank Field, gave the anecdote of one of his constituents beings sanctioned for missing an appointment to claim Universal Credit because he was under the knife in an operating theatre at the time. While the claimant's sanction was overturned on appeal, by that time, "the damage had already been done. The loss of money resulted in my constituent being evicted." 
It is a fundamental clause in the social contract that the most vulnerable, those unable – either through circumstance, disability, illness or some other of the myriad intangible and often unquantifiable factors – to achieve the level of self-sufficiency to live adequately, be cared for by the State. 
In a society in which economic prosperity depends on the private sector, which means that people are under a duty to achieve a certain level of capability in order to pay bills, pay rent, buy food and contribute to the continued success of the country, it is necessary that the efforts of those strong enough to do so be put to providing a safety net for those that are unable. 
This latest Tory U-Turn, which has been all but clandestine, represents a dire failing on the part of the Government to uphold its end of the bargain. It is negligence with barbaric outcomes. On paper, the idea that sanctions can be appealed seems fair. In reality, the time between the sanction biting and the appeal being successful is crucial. It is time that pushes the subject into food banks and then onto the streets. 
Not only this, but it is a dire waste of money and resources; fielding the appeals takes time and money; putting police efforts to the homeless takes time and money; offering short-term, and emergency accommodation for the homeless (who would not have been homeless but for the sanctions) also akes time and money. Whereas a common sense grace period of 14 days for benefit claimants to offer a valid reason for not satisfying the criteria necessary to claim benefits would save these numerous unnecessary, taxpayer-burdened expenses. 
Once more the Tories have shown themselves to be a party willing to unflinchingly implement evidence-free policies based on their callous ideology, despite the glaringly negative effects they have on both the British taxpayer, and society as a whole.

Become An Evolve Politics Subscriber



Your subscriptions go directly into paying our writers a standard fee for every article they produce. So if you want to help us stay truly independent, please think about subscribing. We literally couldn't function without the support of our fantastic readers.
Subscribe
Or a One-Off Donation to Evolve Politics



If you don't want to subscribe, but still want to contribute to our project, you can make a one-off donation via the donate button below. All your donations go directly to our writers for their work in exposing injustice, inequality and unfairness.
Donate