Stay in touch!
Sign up to be updated with Evolve's latest stories, and for opportunities to get involved.
As Tory Conference begins today amid howls of discontent within her party, our embattled Prime Minister Theresa May has yet again attempted to put a brave face on proceedings during her latest appearance on the Andrew Marr show this morning.
With her head firmly on the chopping board, and with cabinet Ministers and assorted backbenchers literally jostling for position to replace her as leader, the Prime Minister attempted to come out fighting during her interview with BBC political veteran, Marr.
But, due to her own utterly dreadful record in government, things quickly went downhill for our increasingly wobbly PM.
Andrew Marr began the interview by twice asking the PM whether she would apologise to the Tory party for running an embarrassingly shoddy General Election campaign – questions which May typically sidestepped with all the grace of a frail pet cat attempting to ignore a worryingly large pile of puke it just deposited on the kitchen floor.
Marr asked May:
Last time you were here you had a lot of authority, the party was ahead in the General Election campaign – which you didn't need to call – can you apologise to the Conservative party for the way you handled that campaign?
May then began waffling, before briefly interrupting her own inane spiel to confirm that "I will answer your question in a minute".
Sufficed to say, she never did.
Marr asked the question yet again, but the best May could muster was to meekly apologise that 'the result wasn't the one that all of us wanted' – completely failing to take any responsibility for her own terrible leadership.
The subject then turned to students – a demographic which – as even Marr pointed out – Theresa May had 'completely ignored' during the Election campaign.
But now, having finally recognised that younger people are actually interested in policies that benefit them, Theresa May has announced that her party are finally addressing the dire financial situation of students.
However, rather than scrapping fees entirely – or even lowering them to a more reasonable level – Theresa May has meekly announced that her party are going to freeze fees at their current level of £9250, rather than raising them to almost £10,000 as they were planning to do. It remains to be seen whether students are gullible enough to be won over by this embarrassingly weak effort to appease them – Theresa May is obviously hoping so.

On top of the freeze of fees, the Tories claim they will raise the threshold at which graduates begin paying back their loans from £21,000 to £25,000 – a policy which will only apply to students who graduated after 2011.
And, after announcing her lukewarm policies, May again attempted to justify the Tories' extortionate tuition fees by again claiming that only graduates themselves benefit from their education – a sentiment that is quite clearly a blatant lie, given that everybody in society benefits hugely from University-trained doctors, nurses, teachers, etc, etc.
So, after trying to appease students, as well as justify the fact her party is clearly extorting them, May then completely overreached herself in an attempted attack on Labour leader Jeremy Corbyn.
May predicted that Labour would not be able to deliver on their plans to scrap tuition fees, and said:
You can only do this if you have a balanced approach to the economy which is what we have. What would Jeremy Corbyn do? He'd wreck the economy. It's not just me saying that – Andrew this is an important point  – at the Labour party conference, the Labour party themselves recognised that they would wreck our economy.
To which Marr quipped:
I don't remember that speech.
May then responded by claiming a Labour government would crash the pound.
Andrew Marr then absolutely destroyed the Prime Minister in just 8 words, asking:

What's happened to the pound on your watch?
After which, things really do go from bad to worse for the Prime Minister.
You can watch the hilarious exchange below: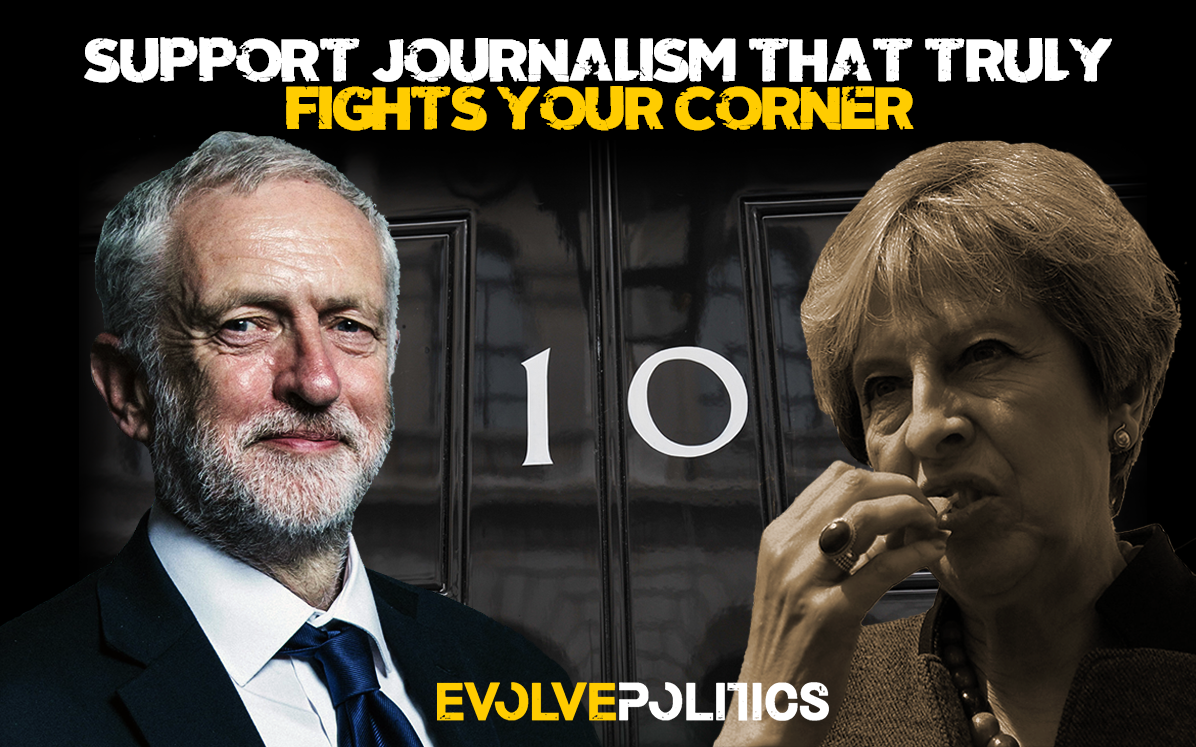 Become An Evolve Politics Subscriber



Your subscriptions go directly into paying our writers a standard fee for every article they produce. So if you want to help us stay truly independent, please think about subscribing. We literally couldn't function without the support of our fantastic readers.
Subscribe
Or a One-Off Donation to Evolve Politics



If you don't want to subscribe, but still want to contribute to our project, you can make a one-off donation via the donate button below. All your donations go directly to our writers for their work in exposing injustice, inequality and unfairness.
Donate