People all over the country are "taking a stand" against the continuously rising cost of Cadbury's Freddo bars. Next week, hundreds will be taking to the streets of Cardiff and London in protest to the cost of the chocolate bar, which now retails in some places for as much as 30p.
Protests
Earlier this year, the Freddo rose from 10p to a huge 25p per 18g bar. Now some shops are selling it for a shocking 30p per bar. 
So far, 370 people have said they will attend the protest in Cardiff, which will take place next to the Aneurin Bevan statue on Queen Street on Saturday, September 23 from 2pm.
On the same day, 921 people have said they will attend the London protest, taking place in Trafalgar square from 3pm till 6pm. 
Those attending are expected to chant:
We wont mellow until the 10p Freddo.
Some are in such disbelief at the shocking cost that they have put it down to a 'global conspiracy':
There is a conspiracy, a global conspiracy that affects us all. The elites are making Freddos more expensive, the more Freddos cost the more the government make. I dunno what the government will use all that money for, but it's probably got something to do with the pyramids
Freddonomics
The rising cost of the Freddo has become a viral example of inflation.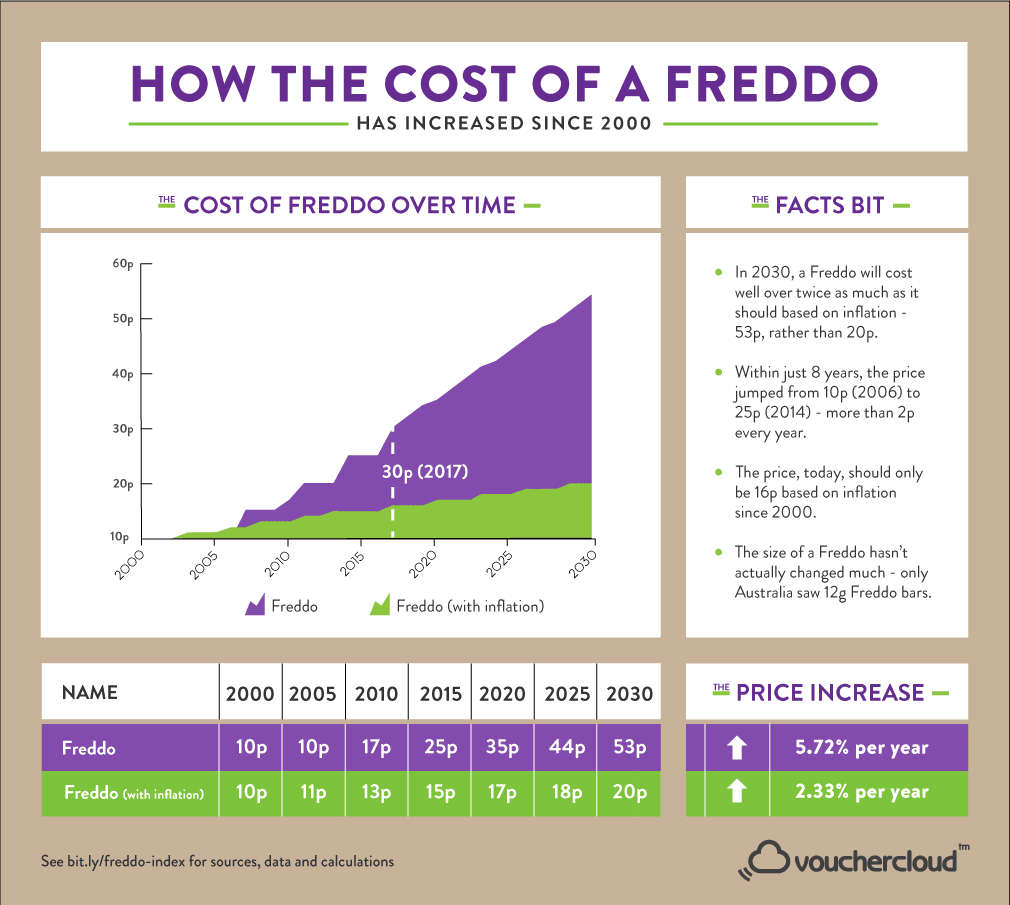 In fact, using the Freddo as an example has even earnt its own name: Freddonomics.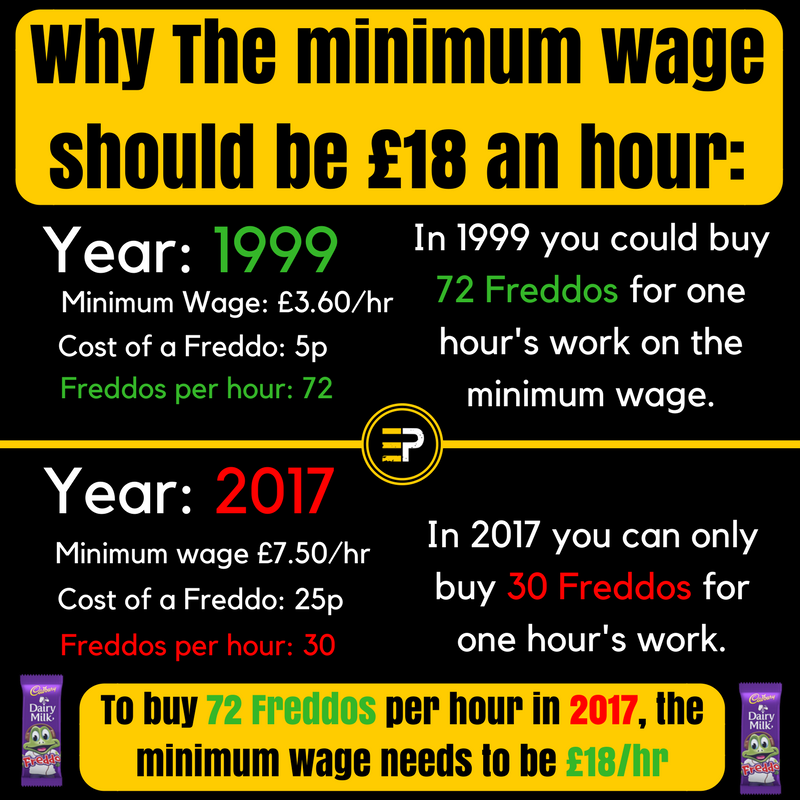 Mondelez, the company that owns Cadbury, said:
We have, and continue to, carry these increased costs within our business as much as possible, because our priority is to keep our brands as affordable as we can.

Increasing prices is always a last resort, but to ensure we can keep people's favourite brands on shelf and look after the 4,000 people we employ in the UK, we are having to make some selective price increases with our customers in the UK.
The price hike of the Freddo is not Mondelez's first controversial decision. They rounded the corners of Dairy Milk, put Ritz crackers inside chocolate, and have shrunk their 'big' tins of Roses from 975g to 748g. 
There is only so much a nation can take, and the Freddo price rise has pushed hundreds of people over the edge. Will you join in the protest against corporation greed?  
Become An Evolve Politics Subscriber
Your subscriptions go directly into paying our writers a standard fee for every article they produce. So if you want to help us stay truly independent, please think about subscribing. We literally couldn't function without the support of our fantastic readers.
Subscribe
Or a One-Off Donation to Evolve Politics
If you don't want to subscribe, but still want to contribute to our project, you can make a one-off donation via the donate button below. All your donations go directly to our writers for their work in exposing injustice, inequality and unfairness.
Donate