Conservative Chancellor Phillip Hammond, the man who oversaw the lowest slump in the British Pound for 31 years, has suggested that a Labour victory in the next General Election might crash the pound and cause shock inflation.
Hammond's ludrcrously evidence-free prediction stands in stark contrast to his own record of literally crashing the pound and causing shock inflation.
The Chancellor was responding to Labour's Shadow Chancellor John McDonnell admitting that Labour had been "war-gaming" a variety of situations for being in Government. These included preparing plans to deal with a run on the pound, should international markets attempt to pressure a Labour government into devaluation.
Admittedly Hammond's comments make sense for the Conservative party. Having failed to plan for winning an election, for losing a referendum, or even losing an election, it would be a total reverse in Tory policy to actually prepare for possible futures.
Of course, the Tory Chancellor might have benefited from some of McDonnell's foresight. Hammond and his party's own lack of preparation has led them into a blind negotiation with an empty hand and the markets have reacted accordingly.
Whilst Labour's "crash" is speculative, the Conservative's crash remains real.
The pound fell to its lowest point in 30 years immediately after the Brexit vote and has shown little sign of recovery since. Immediately before the vote the pound was trading at around $1.50, it dropped to $1.32 and now sits at $1.34, suggesting the Conservatives have done little to reassure anyone.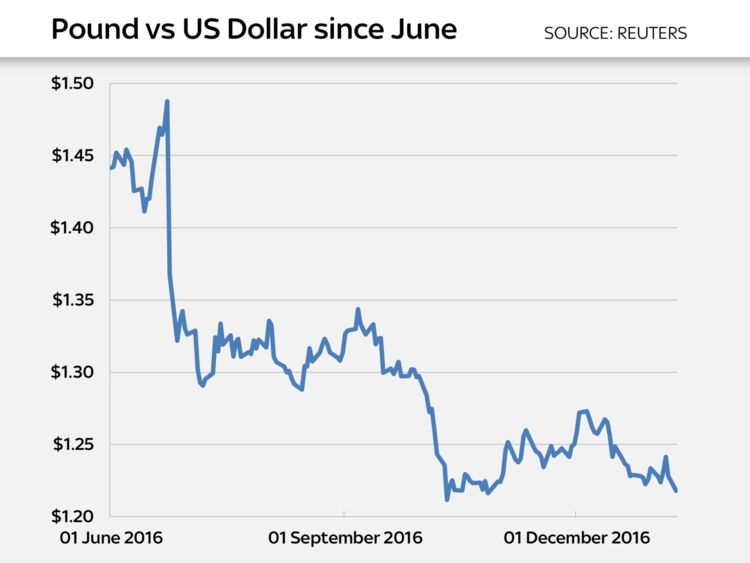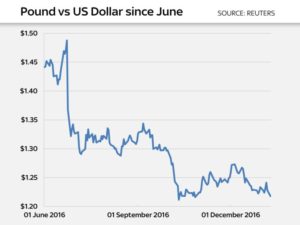 As the pound falls inflation continues to rise, reaching 2.9% earlier this year. This rise sits in stark contrast to wages which remain stubbornly low. This means that the Conservatives mismanagement has rendered us all poorer and will continue to do so, every single day.
Altogether this could make hypocrite Hammond's suggestion that Labour might crash the pound and cause a wave of inflation somewhat laughable.  I say could because in practice it's a sign of a worrying disconnect between the way the Conservatives see themselves and the way people experience their leadership.
The Conservative party's reluctance to plan stands in contrast to Labour's willingness to prepare for the worst. Their speculation on a poor market reaction to their policies seems sensible given the history of pressure on the Wilson and Callaghan governments.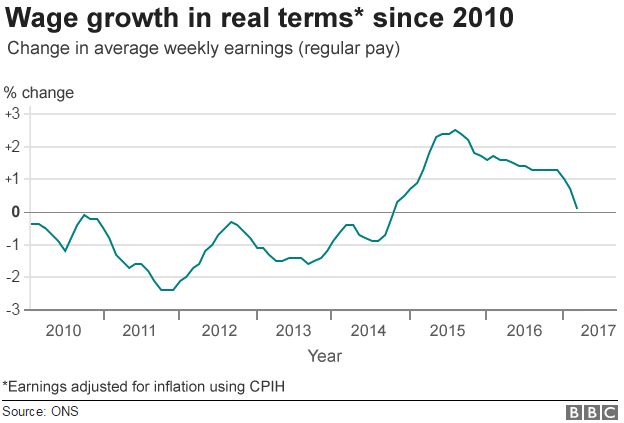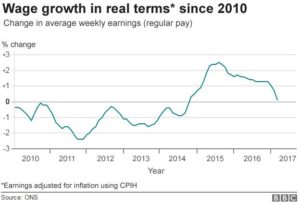 Whilst their plans may seem pessimistic they are a sane, reasonable reaction to honest anxieties. They echo Blair's infamous "whatever works" stance in their pragmatic quality, but as ever it is now treated as proof of Labour's supposed irresponsibility.
Become An Evolve Politics Subscriber



Your subscriptions go directly into paying our writers a standard fee for every article they produce. So if you want to help us stay truly independent, please think about subscribing. We literally couldn't function without the support of our fantastic readers.
Subscribe
Or a One-Off Donation to Evolve Politics



If you don't want to subscribe, but still want to contribute to our project, you can make a one-off donation via the donate button below. All your donations go directly to our writers for their work in exposing injustice, inequality and unfairness.
Donate