Just when you thought Conservative Party politicians couldn't get any more detached from the grim reality of the policies they implement, a Tory Mayor has just been exposed billing the British taxpayer for the princely sum of £530 so he could get a chauffeur-driven taxi to a meeting to discuss homelessness. Seriously.
The Tory Mayor for the West Midlands, Andy Street, claimed a total of £2,216.88 for his one-day trip to the homelessness event, Housing First, in Helsinki.
A freedom of information request conducted by The Mirror revealed that of the £2216 claimed by Street for the one-day trip, the taxpayer was forced to fork out more than £500 to a company called "Chauffeured by Car" for Street and his aide to be chauffeur-driven to and from Heathrow airport.
Chauffeured By Car claim that they offer "first class luxury travel" and work with "professionalism and discretion".
Street and his aide were likely to have been chauffeured to Heathrow in one of the company's top of the range luxury Mercedes fleet – either the Mercedes E-Class, S-Class, or V-Class.
Despite choosing to bill the taxpayer for luxury travel rather than simply taking public transport, Street previously claimed in his pre-election manifesto that he wanted to "keep the costs of the mayor's office as low as possible."
Steve McCabe, the Labour MP for Birmingham, labelled Street's chauffeur-driven journey "obscene", and went on to tell The Mirror that the money wasted by the Tory Mayor would have been far better spent "on night shelters and soup kitchens here in the West Midlands".
Homelessness in Street's area of the West Midlands has risen substantially since the Tories came to power in 2010, and the number of people sleeping rough on the streets is thought to be "far higher than official figures".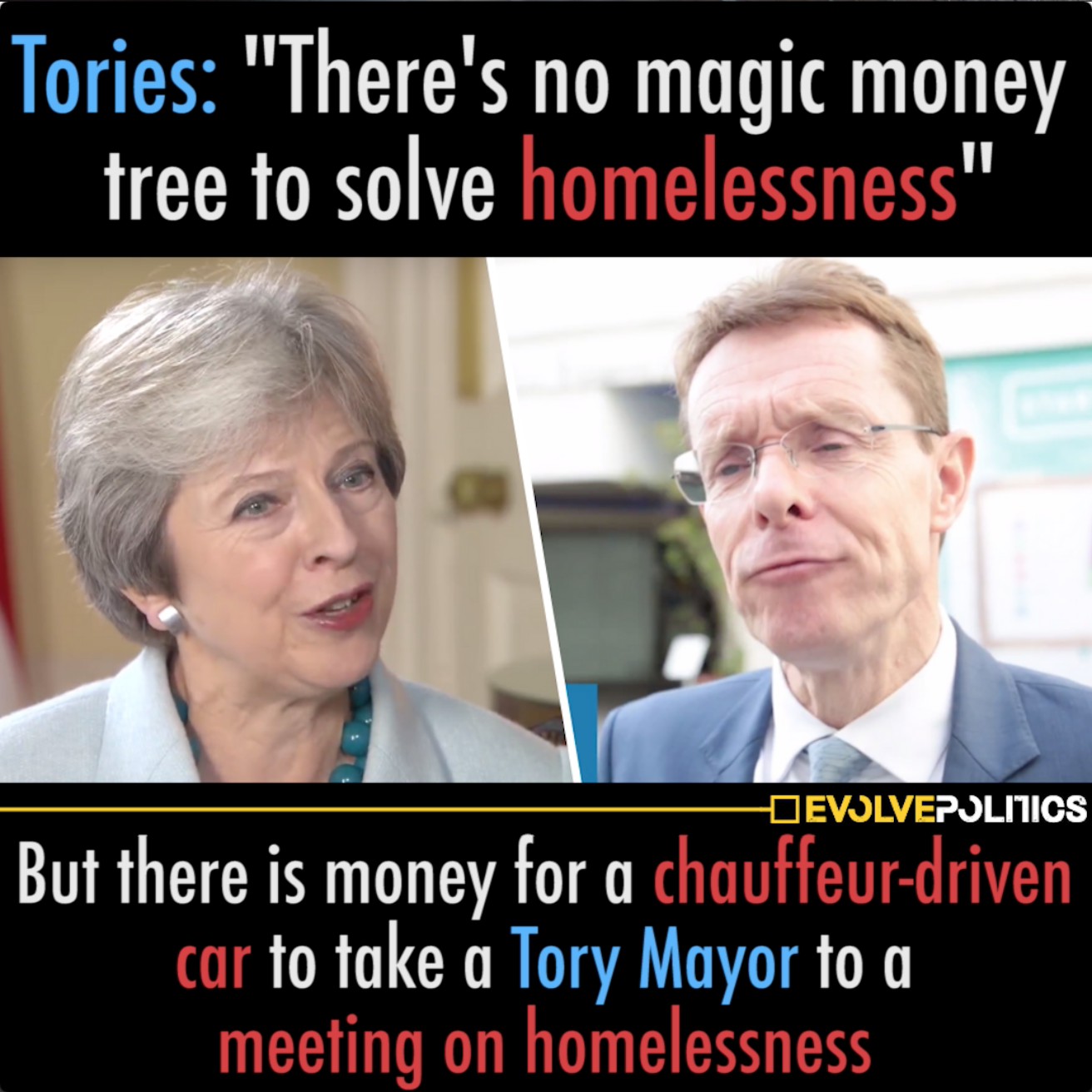 The Housing First scheme in Helsinki is widely credited as the best solution in the world, having helped cut homelessness by 35% in Finland since 2010. This is compared to a rise of more than 134% in the UK during the same period.
With the Finnish government now on course to completely eradicate the scourge of homelessness in the next few years, the British Conservative government have presided over one of the worst rises in homelessness the country has ever seen.
The Finnish scheme essentially makes housing a basic human right, providing homes to anybody without one. It is a far cry from Tory policy  – and, despite wasting an obscene amount of money taking a luxury trip to Helsinki to see the scheme first hand, it is unlikely Britain will see anything similar the like under this current Tory regime.
Andy Street claimed that his visit to Finland was necessary to help secure £9.6m of funding from his own government "to help rough sleepers in the West Midlands".
None of this money has yet been made available.