A Conservative MP and former under-Secretary to the now-Housing Minister Sajid Javid told the Daily Mail in 2015 that plans to crack down on greedy land banking property developers by issuing them with 'use it or lose it' warnings were "the sort of policy you might expect from Soviet Russia". Unfortunately for the Tory MP in question, his own party are now said to be proposing the exact same thing – the damn Commies that they are.
Andrew Percy, the Tory MP for Brigg and Goole, was quoted as using the now deeply ironic phrase in relation to Ed Miliband's identical housing plans in 2015.
At the time the ever-neutral Daily Mail had headlined their Labour-bashing article:
Miliband the Land-Grabber: Red Ed's threat to confiscate unused land branded 'Stalinist' as backlash grows over his plans to control property market
And, in more typically anti-Labour comments with added Communist overtones, the Daily Mail said that:
Mr Miliband wants to bring in 'use it or lose it' powers allowing councils to encourage building by putting up taxes on undeveloped land.

The announcement saw shares in housebuilders, including Barratt Developments, Persimmon and Taylor Wimpey, fall by around 2 per cent before later recovering.

The Institute of Directors describes the land grab as a 'Stalinist attack on property rights'. 

 
Before wheeling out Tory MP Andrew Percy, who whined that:
It is the sort of policy you might expect from Soviet Russia.

We should encourage developers to use this land, but threatening to steal people's land is using a stick rather than a carrot.
But, unfortunately for Percy, he may well have to renege on his views as the Conservatives have literally just proposed implementing the exact same, supposedly Communist, 'use it or lose it' threats to greedy developers who sit on land to make a quick profit: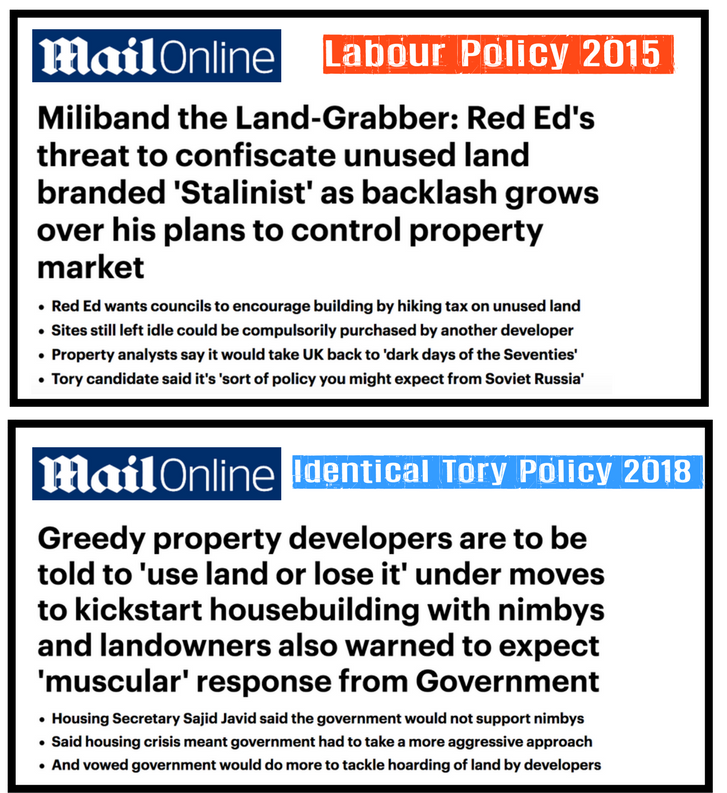 As ever, Evolve Politics have contacted the Conservative MP in question about his ridiculously ironic quotes, and whether he stands by them: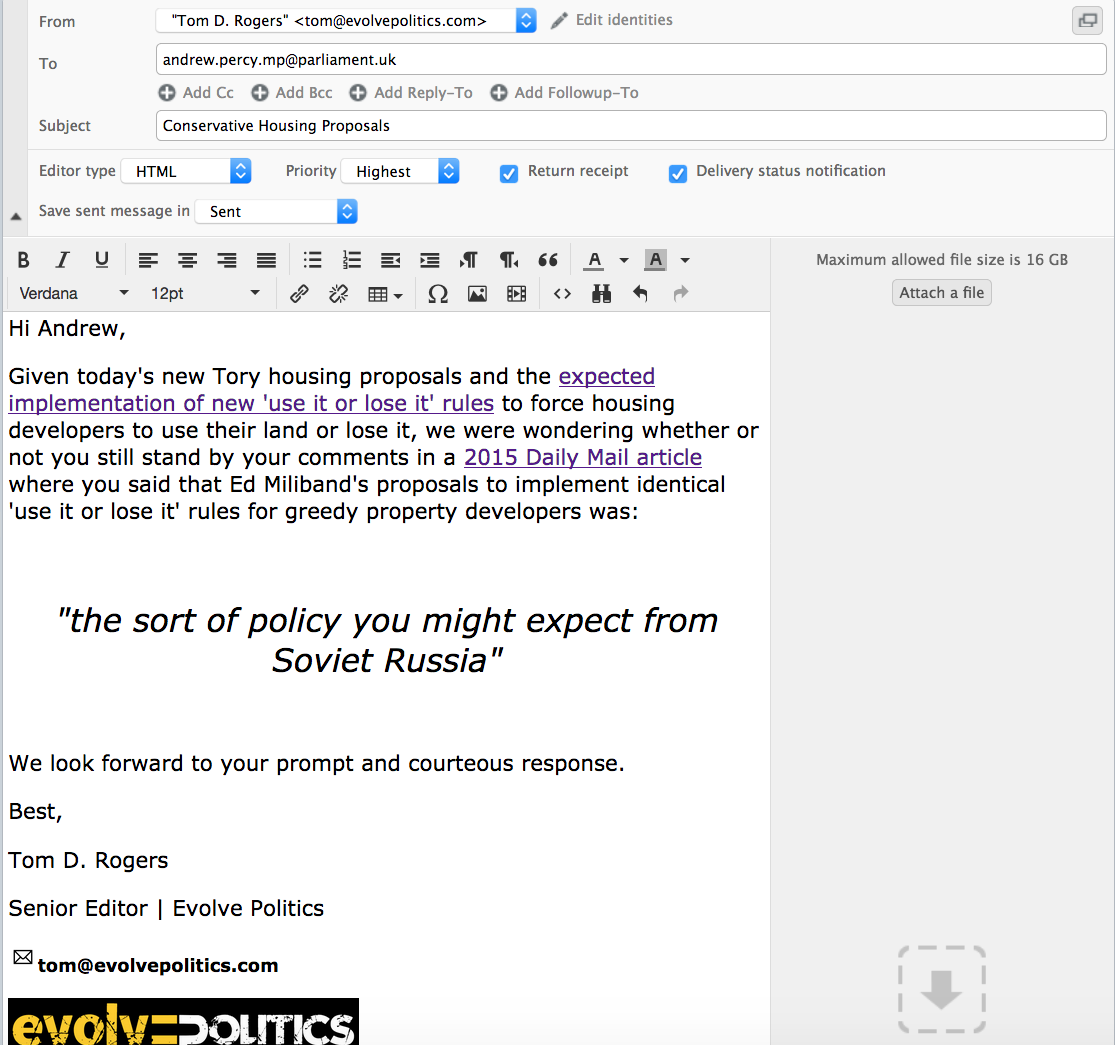 Update: Andrew Percy replied to our request!
Unfortunately, however, his slightly irritated response indicates that he is now unwilling to stand by his previous comments: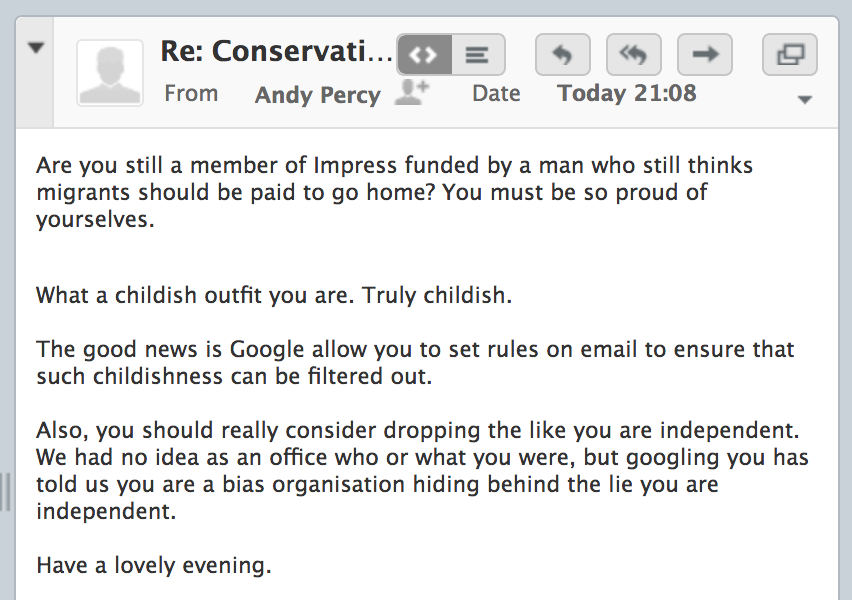 Become An Evolve Politics Subscriber



Your subscriptions go directly into paying our writers a standard fee for every article they produce. So if you want to help us stay truly independent, please think about subscribing. We literally couldn't function without the support of our fantastic readers.
Subscribe
Or a One-Off Donation to Evolve Politics



If you don't want to subscribe, but still want to contribute to our project, you can make a one-off donation via the donate button below. All your donations go directly to our writers for their work in exposing injustice, inequality and unfairness.
Donate