Tory MP Michael Fabricant cannot stay out of the news at the moment, and this time all he's done is proven that he has completely and utterly lost the plot.
The outspoken Tory MP just threatened to sue a Twitter user for accusing him of threatening to punch a woman in the throat – a very serious allegation for sure.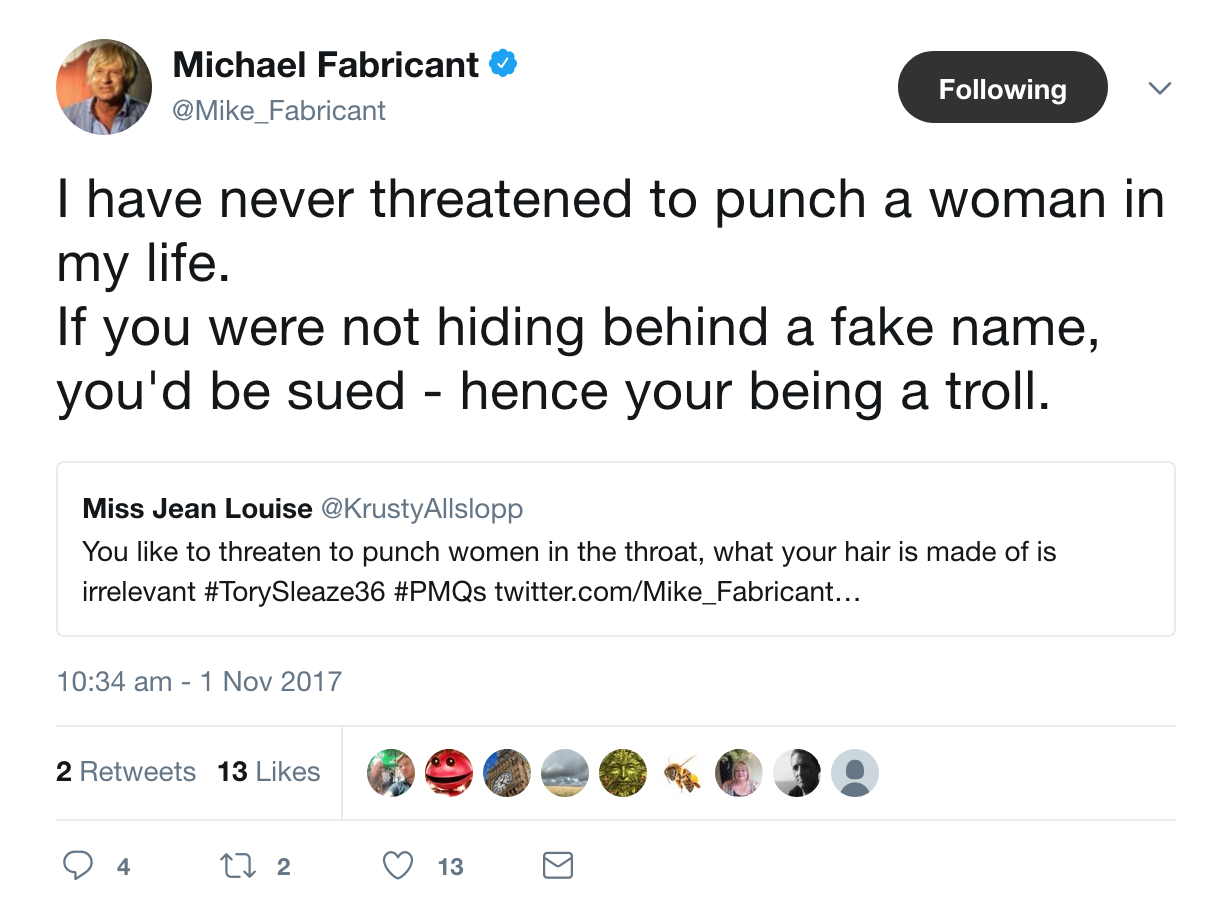 However, despite saying that he has "never threatened to punch a woman" in his life, Mr Fabricant appears to have forgotten that news from 3 years ago is still accessible to us lower orders.
Tory MP Michael Fabricant literally did threaten to punch a woman in the throat 3 years ago.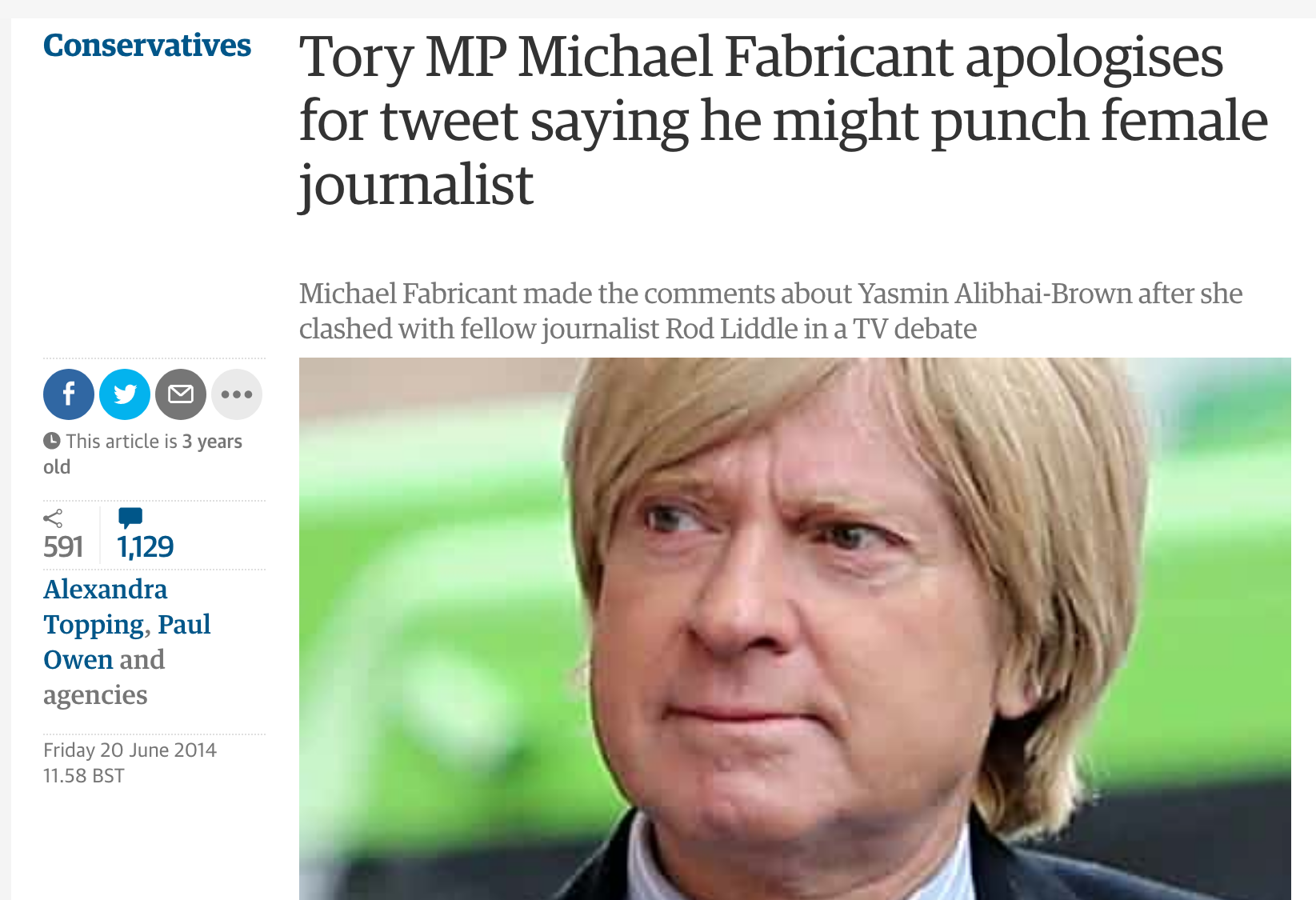 At the time, Fabricant tweeted:
I could never appear on a discussion prog with @y_alibhai I would either end up with a brain haemorrhage or by punching her in the throat.
Tory MP Michael Fabricant was also forced to apologise for threatening to punch the woman in the throat.
This apology was made on Twitter, and hilariously enough, can still be found on his account: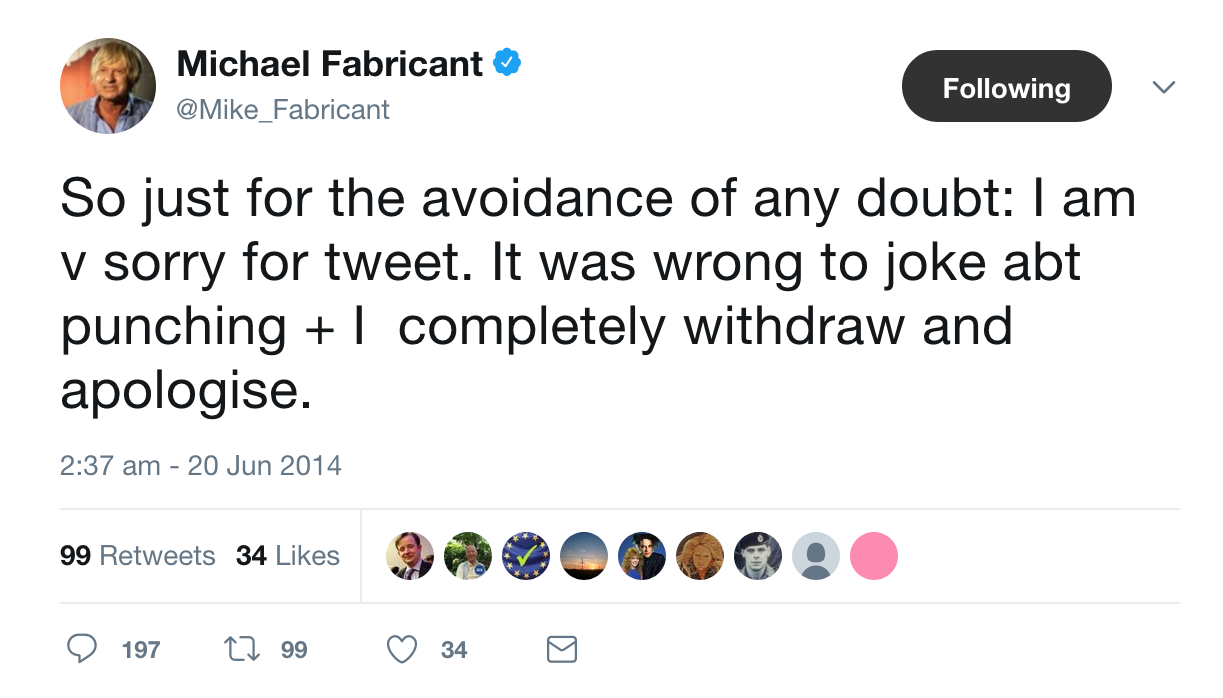 It actually beggars belief that Mr Fabricant, the Tory MP for Lichfield, thought he could get away with such a brazen lie, and then threatening to sue the Twitter user for expressing a provable fact is just beyond the pale.

It remains to be seen exactly how long Mr Fabricant plans on keeping his provably false tweet online.
A politician with any sense whatsoever would surely have realised just how easily disprove their statement was and deleted the tweet by now.
But alas, these are strange times we are living in, and as yet Mr Fabricant seems to be standing by his words.
All this despite literally apologising for the thing he said he didn't actually do.
Modern politics really does resemble an absolutely absurd comedy right now, and if it wasn't so serious it'd probably make you die with laughter.
Become An Evolve Politics Subscriber



Your subscriptions go directly into paying our writers a standard fee for every article they produce. So if you want to help us stay truly independent, please think about subscribing. We literally couldn't function without the support of our fantastic readers.
Subscribe
Or a One-Off Donation to Evolve Politics



If you don't want to subscribe, but still want to contribute to our project, you can make a one-off donation via the donate button below. All your donations go directly to our writers for their work in exposing injustice, inequality and unfairness.
Donate