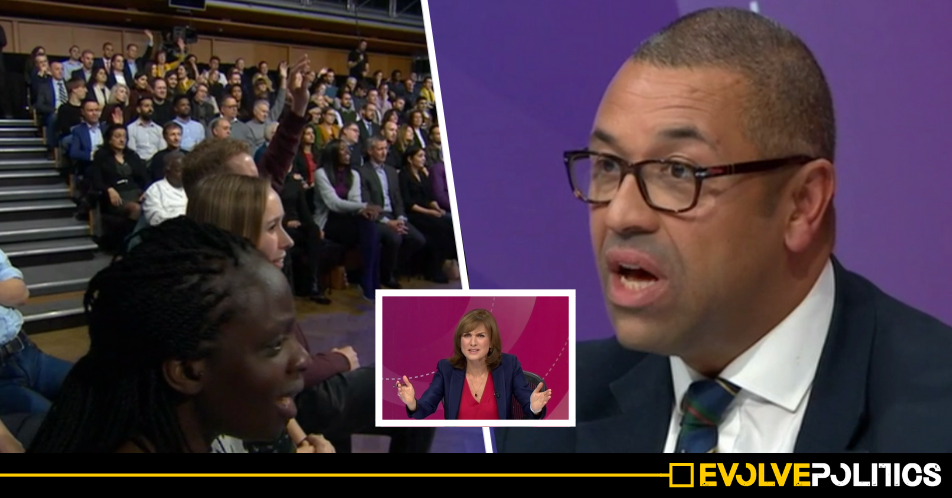 The Conservative Party's Deputy Chairman, James Cleverly, was laughed at and booed by the Question Time audience after repeatedly refusing to elaborate on what his Brexit Plan B was – despite insisting he "absolutely" had one – and instead hilariously attempting to divert attention onto the opposition Labour Party.
The ironically-named Tory MP was initially asked, if Theresa May's Brexit plan gets voted down next week as expected, what his party's Plan B for Brexit was.
The Tory Deputy Chairman initially responded by attempting to claim that he was not privy to such details, saying it would be inappropriate for him to know.
He then insisted that, whilst he didn't know what Theresa May was planning to do in the event of her deal being voted down, he "absolutely" had his own personal view of what a Brexit Plan B should look like.
However, Cleverly then repeatedly refused to elaborate on what his Plan B looked like, instead attempting to divert attention onto the opposition Labour Party.

Cleverly's ridiculous display unsurprisingly elicited boos and several rounds of laughter from the exasperated Question Time audience.
You can watch Cleverly's utter car crash of a display below:
Sign up to be notified of new Evolve Politics articles
We Need Your Help!
Evolve Politics can only continue publishing our truly independent journalism because of the financial support of our readers. If you value our work, please consider subscribing or donating any amount you can afford. Every penny you contribute goes directly to our writers for their work.