Stay in touch!
Sign up to be updated with Evolve's latest stories, and for opportunities to get involved.
Elin Jones, of Lampeter, Ceredigion, was shocked but not altogether surprised when she was told to stop speaking "foreign muck" – whilst speaking Welsh. In Wales. 
The mother-of-three was talking to her one-year-old daughter about the foods on the shelves in a local store in the county of Ceredigion when another customer criticised her use of the language. 
Just got asked by a lady in a shop why I don't speak English and not foreign muck to my baby.I was speaking Welsh. In Wales. #givemestrength

— Elin T Jones (@ElinTJones) September 9, 2017
Speaking to Wales Online, Elin revealed that although she did correct the woman, telling her she was speaking in the country's native tongue, the woman simply walked away. 
No Tolerance
Jones has since taken to Twitter, stating that people should "show tolerance", citing a love for "our multicultural country".
I feel that we should show tolerance.i love our multicultural country.

— Elin T Jones (@ElinTJones) September 10, 2017
Jones herself had taken pains to learn the language, which is still spoken by half a million people in Wales. Her grandparents are from London, and she is a first generation Welsh speaker. She has stated that her parents are proud she can speak Welsh, and she wants her children to learn the language, too. 
The tolerance Jones seeks, however, is not just for people speaking minority national languages in their countries of origin. Speaking to the Irish News, Elin said:

I'm not sure whether the lady thought that I was speaking Polish or another language. But even so, I don't think that discrimination of anyone is okay.
Diversity should be celebrated, not just within the boundaries of the UK, but beyond. 
Despite her justifiable irritation at the public attack, Jones revealed that this is not the first time she has received complaints about speaking Welsh in Wales.
In the same interview with Wales Online, Elin stated that she has previously had people telling her to "go back to [her] own country" – despite being from Aberystwyth, also in Ceredigion.
A Welsh Resurgence? 
Despite the ignorance about the language sometimes seen in its country of origin, for others the Welsh language is still used in day-to-day conversation. The language even seems to be experiencing something of a revival, as it has recently been revealed that almost 25% of schoolchildren in Wales are taught only in Welsh – over twice as many who were taught in the language in the 80s and 90s.  
This resurgence of the language is being supported by the Welsh government, who plan to achieve a million Welsh speakers by 2050, planning to increase the amount of schools which teach exclusively in Welsh to 40%. 
It isn't just in the classroom that Welsh is experiencing a resurgence, however. Last night, the first episode in a brand-new Scandinavian noir-influenced drama, Bang, aired on Welsh-language channel S4C and BBC iPlayer. The series, set in Port Talbot in South Wales, is bilingual, with characters speaking in both the Welsh and English language.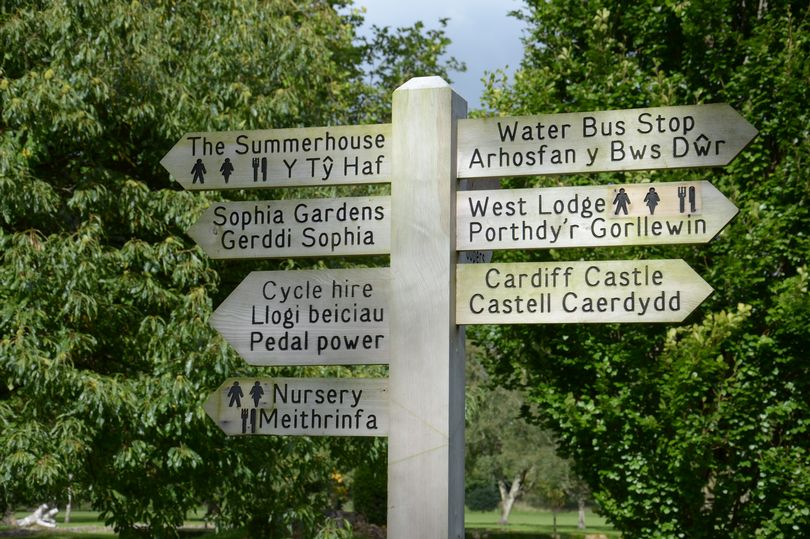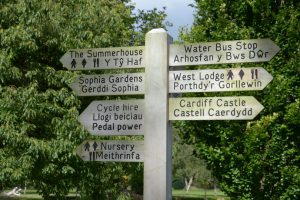 Despite an apparent resurgence in Welsh-speaking, it is clear that a number of people in Wales are ignorant about the language, failing to recognise its spoken form in public.
Of course, telling somebody to stop speaking a language which isn't English in the UK is indicative of a larger distrust of ethnic or national minorities within the four nations of the United Kingdom.
The incident comes after the editor of Newsnight has been criticised for a "patrionising" and "belittling" response for the show's item on the Welsh language in August. 
Become An Evolve Politics Subscriber



Your subscriptions go directly into paying our writers a standard fee for every article they produce. So if you want to help us stay truly independent, please think about subscribing. We literally couldn't function without the support of our fantastic readers.
Subscribe
Or a One-Off Donation to Evolve Politics



If you don't want to subscribe, but still want to contribute to our project, you can make a one-off donation via the donate button below. All your donations go directly to our writers for their work in exposing injustice, inequality and unfairness.
Donate