Stay in touch!
Sign up to be updated with Evolve's latest stories, and for opportunities to get involved.
Right-wing blog Guido Fawkes has revealed a WhatsApp chat that allegedly shows messages in a Young Conservatives group chat between members of the new Momentum Tory copy-cat group, Activate, and the content is absolutely sickening.
After seemingly explaining how they'd like to gas "spice h*mo chavs" and "run some medical experiments on them", one member of the group warns them that it's "turning into a Nazi chat." Bit late for that, mate.
Other suggestions on this sickening chat include turning the Isle of Wight into a super prison, introducing compulsory birth control for "chavs", "Chavocide", and a monopoly on the supply of information on TV and media. Not fascist at all, then.
Activate have been ruthlessly mocked since their inception, for their lacklustre attempts at Jeremy Corbyn memes, charging up to £500 for membership and even selling hand-signed champagne on their website.
While these Activate members are having a proper laugh at the expense of the poor, one ring-leader comes onto the group chat to say that they're lucky WhatsApp is encrypted and laments their behaviour. Still, didn't stop Guido Fawkes getting their hands on the screenshots that you can see below. We'd be surprised if Activate lasted another week at this rate.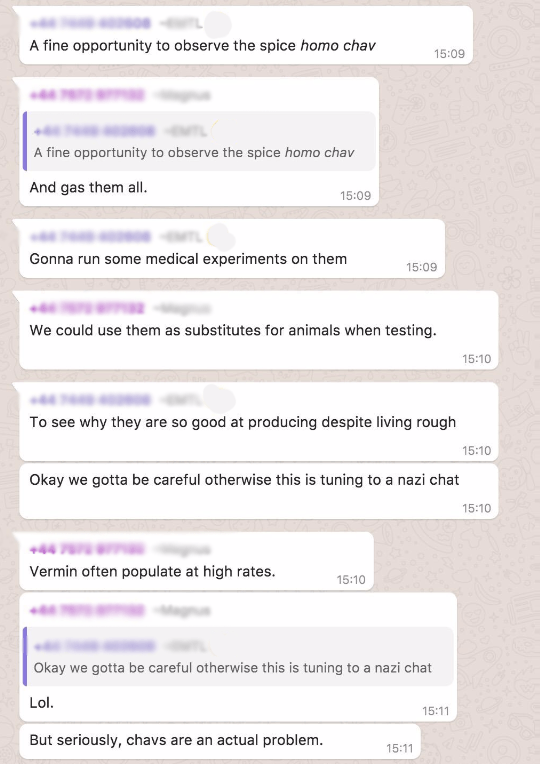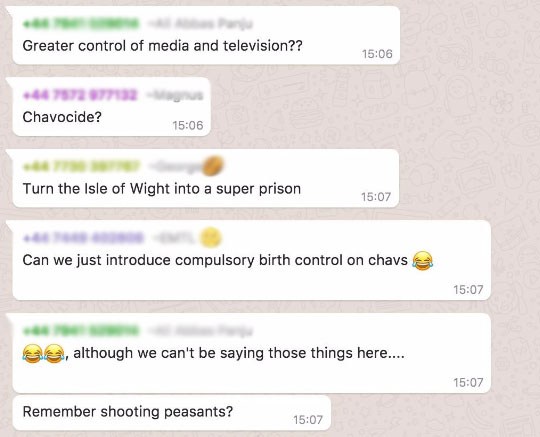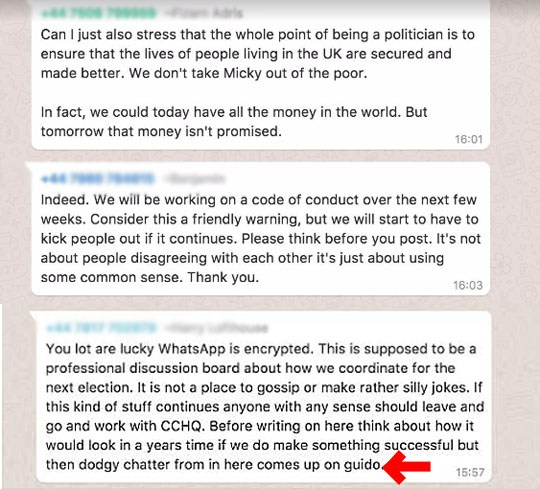 Become An Evolve Politics Subscriber



Your subscriptions go directly into paying our writers a standard fee for every article they produce. So if you want to help us stay truly independent, please think about subscribing. We literally couldn't function without the support of our fantastic readers.
Subscribe
Or a One-Off Donation to Evolve Politics



If you don't want to subscribe, but still want to contribute to our project, you can make a one-off donation via the donate button below. All your donations go directly to our writers for their work in exposing injustice, inequality and unfairness.
Donate