The pressure of an austerity-led housing crisis to build more houses for a population increasingly coming to terms with being renters for the rest of their lives has caused 98% of new build-home buyers to report defects in their properties that could render them unfit for human habitation according to current building rules.

Companies like Bovis, responsible for building the houses that get sold under the Government's Help to Buy Scheme, are repeatedly failing to build houses that adhere to even basic quality standards. 
Maggot infestations, holes in the roof, overflowing toilets, damp and mould are but some of the 'snags' in these poorly-made pound shop prefabs.
Snagging lists – the lists of defects that appear immediately after a new-build has been built, and which are supposed to represent teething problems – are running at nigh-on 200 items long. A length that all but renders the entire property a snag!
Other issues reported include sloping floors, poorly fitted doors and windows, and cracks in the walls. Out of the 98% of buyers reporting defects, 41% have reported over 10 per property.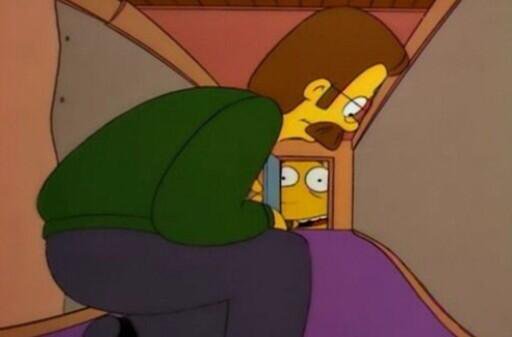 These badly built homes do nothing for society if they are rendered uninhabitable after a year. However, like zero-hour contracts on Government employment figures, they satisfy housing statistics, and the profit margins of large developers and house-builders. 
The Help to Buy equity loan Scheme allows first-time buyers to front as little as 5% of the cost of their home, and borrow 20% of the cost at a low interest rate from the Homes and Communities Agency of the Government.
While it's marketed as a programme to help more people get on the property ladder amidst a damaging housing crisis, the Help to Buy Scheme arguably helps property developers and large building companies more. It provides these companies with a willing, Government-subsidised pool of new punters. Indeed, it's added £1bn to their market values since the Scheme's inception in 2013.
The Help to Buy Scheme has accounted for 134,000 house sales since its introduction in 2013.
With Help to Buy sales making up around 40% of all completions, the large, publicly traded building companies such as Gleeson, Persimmon and Taylor Wimpey have something of an oligopoly on the housing market. Only the most profitable companies may enter into the registration agreement necessary to build homes for the Help to Buy Scheme. 
Political pressure to churn out homes quicker than is possible for them to be up to scratch, combined with Government dependency on the house-building companies they've contracted with, and toothless regulation, has meant that now the homes being built to alleviate the crisis are not habitable. 
The National House Building Council, which signs off on new builds has systematically failed to protect consumers by signing off on improperly finished houses. 
In fact, it has taken grassroots, collectivised action from indignant buyers to effect any sort of change. Earlier this year, Bovis paid out £7m to affected individuals following traction gained by a Facebook group-led campaign. 
The shoddy constructions go hand-in-hand with accusations of incentives and pressure being applied on buyers to complete on their purchase early, essentially so that the companies can keep up with their projected sales figures.  
This housing scandal is yet another example of the flailing Tories subsidising the private sector, and the private sector still failing to provide for the needs of the people. 
Thanks to this Government, and the one that preceded it, we have a country in which the majority of people are forced to rent from shoddy landlords and, for those who are able to scrape together the £3-600,000 to buy a new-build property, they find that it falls apart before their very eyes.
House-builders are essentially building with public money until the equity loans are paid back, and they are doing so with nigh-on zero regulation. While there have been calls for a Housing Ombudsman, such a proposition does nothing to solve the underlying problem. 
That is, a Government whose philosophy is that outsourcing to the private sector and then subsidising it and letting it run free of regulation, is efficient. 
Become An Evolve Politics Subscriber



Your subscriptions go directly into paying our writers a standard fee for every article they produce. So if you want to help us stay truly independent, please think about subscribing. We literally couldn't function without the support of our fantastic readers.
Subscribe
Or a One-Off Donation to Evolve Politics



If you don't want to subscribe, but still want to contribute to our project, you can make a one-off donation via the donate button below. All your donations go directly to our writers for their work in exposing injustice, inequality and unfairness.
Donate