So, fresh from running a campaign of hate, bile and slander during the General Election – a campaign where they sneered at almost all of Labour's policies, slandered and ridiculed all Labour supporters as lunatics, and mocked virtually everything Jeremy Corbyn did – the Tories have now decided to do the only thing any self-respecting political party should do: shamelessly copy their opponent's ideas. 
That's right, the perpetually out-of-touch Tories have had yet another a monumental change of heart (read: yet another shameless u-turn), this time about the grassroots Jeremy Corbyn supporting group, Momentum.
Some bright spark at Tory HQ has actually realised that, rather than being the evil, hate-filled, Communism-loving, militant Trots that the press and the entire Tory party had tried to portray them as, Momentum's strange custom of actually listening to real people, their ideas and their opinions, might actually be quite a good idea to win votes.
So much so that the Tories have actually decided to set up their own version. A group they've decided to name: Activate.
Unfortunately for Activate, Evolve Politics were notified of their existence before they launched. And, knowing how poorly accustomed to the real world and social media many Tories are, we decided to extensively research their team before they had a chance to remove their names from their own website.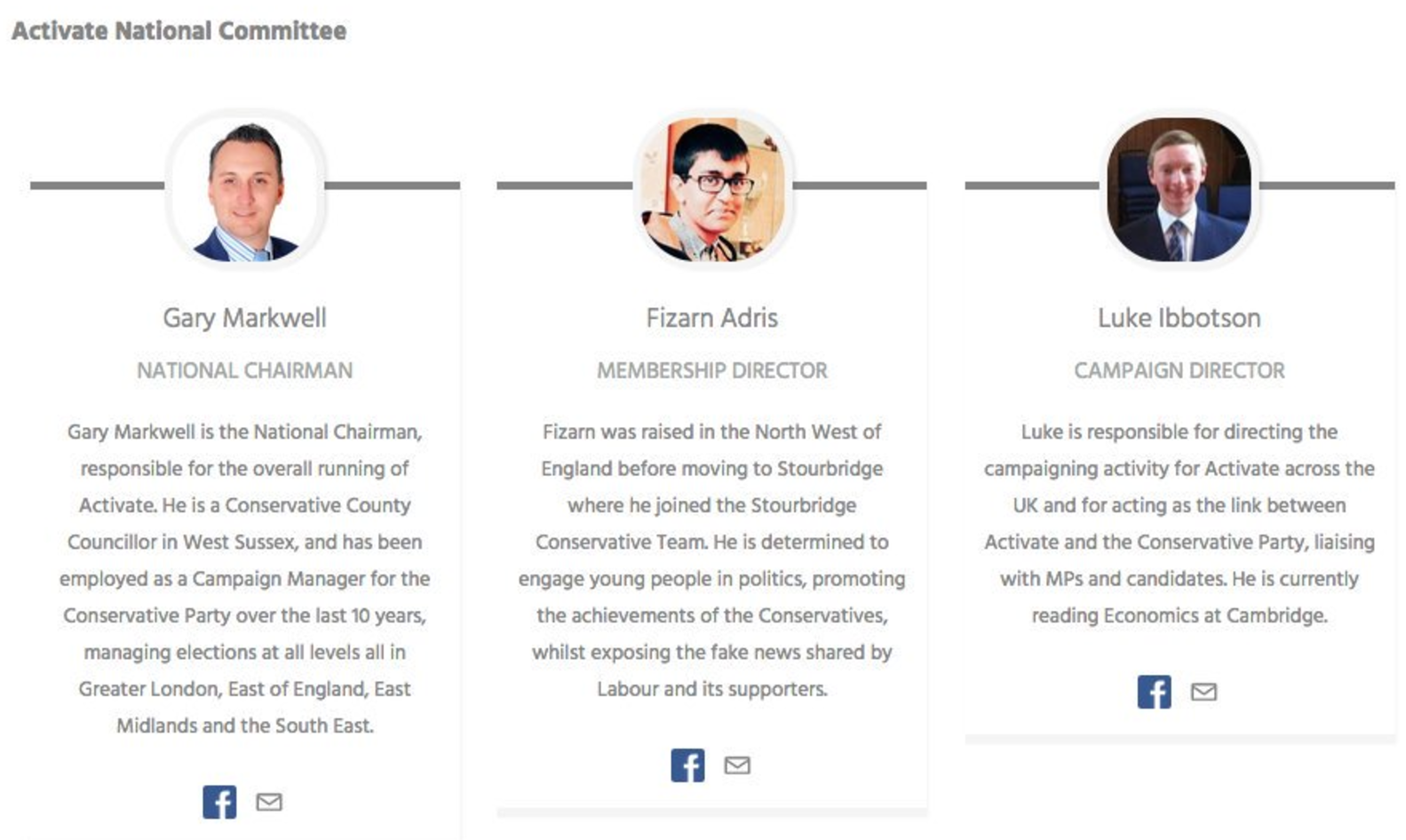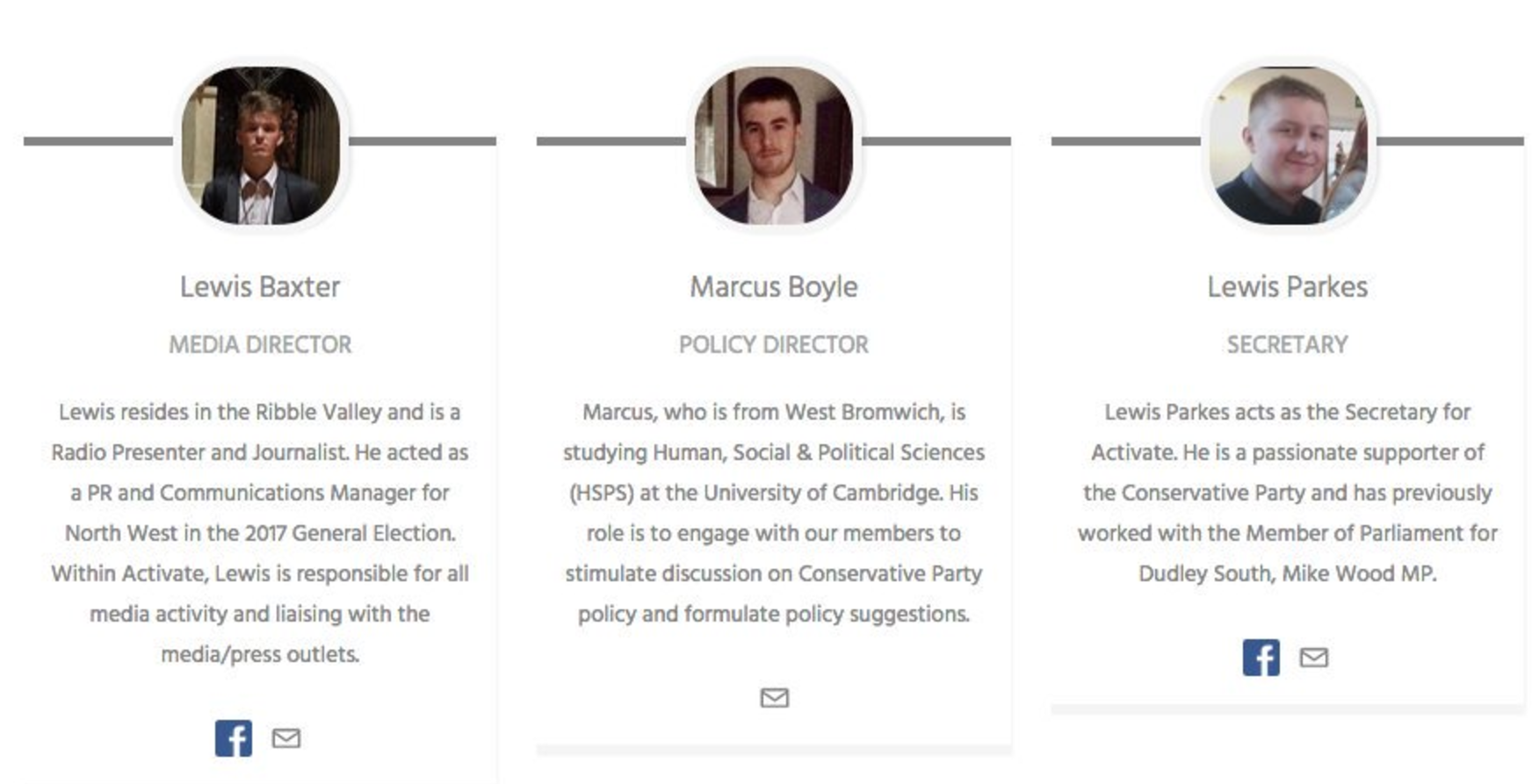 And sure enough, just under 24 hours after their launch, Activate had indeed removed all trace of their leadership team from their website. As well as deleting this page, Activate also decided to list no business or charity details despite taking in donations from members.
So, as well as completely lying about being 'independent', and failing to list their business details for public scrutiny, Activate have also now attempted to hide the identities of the people working for them.
So, before you join this supposedly independent campaign run by blatant Tories, do take a read of Evolve Politics' guide to some of the extremely ordinary, definitely independent, absolutely not-posh or angry, people running the cheap Momentum-imitation group known as Activate. 
The 'ordinary young men' (no women allowed apparently) running Activate:
Gary Markwell – Activate National Chairman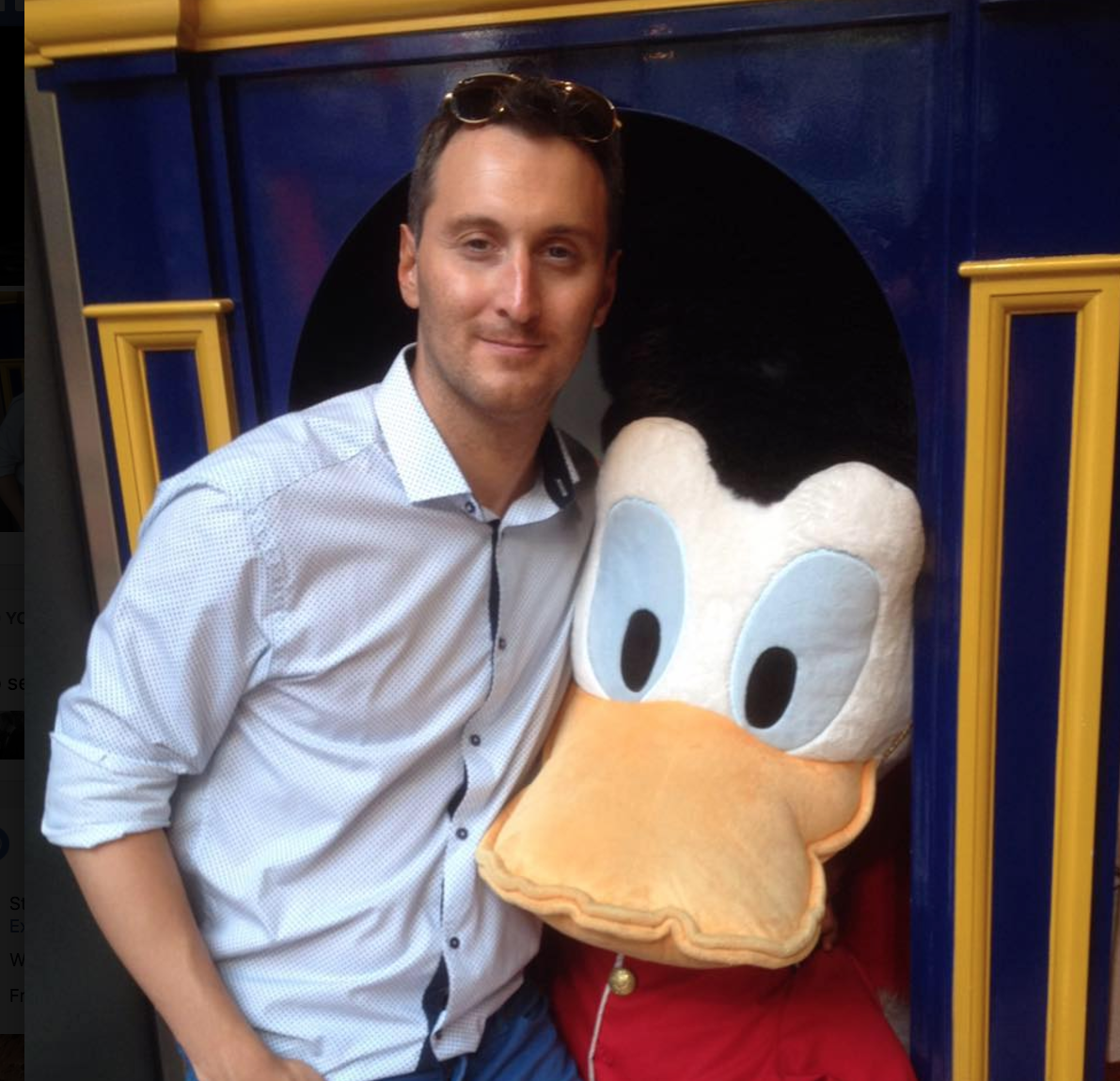 Gary Markwell is a Tory Councillor in West Sussex. He has been employed as a Tory campaign manager for over 10 years, working with Tory big hitters Theresa May and Boris Johnson, amongst many others. Other than these slight associations to the Tory Party, Gary Markwell still wants to claim that the organisation he leads is independent. It really makes you wonder whether people actually understand the meaning of the words they use.

Markwell also happens to be thave two children with the 'Glamour Model' Sabina Evangelista.
Super-rich Sabina admitted on This Morning in 2014 that she only spent a paltry £2,000 on presents for her two children at Christmas.
Gary and Sabina's second daughter, Annalisa-Lily Thatcher, is of course named after Gary's hero Margaret Thatcher.
Our investigation into Gary Markwell is still ongoing. If you have any further information on him, please get in touch.
Luke Ibbotson – Activate Campaign Director (NOW RESIGNED)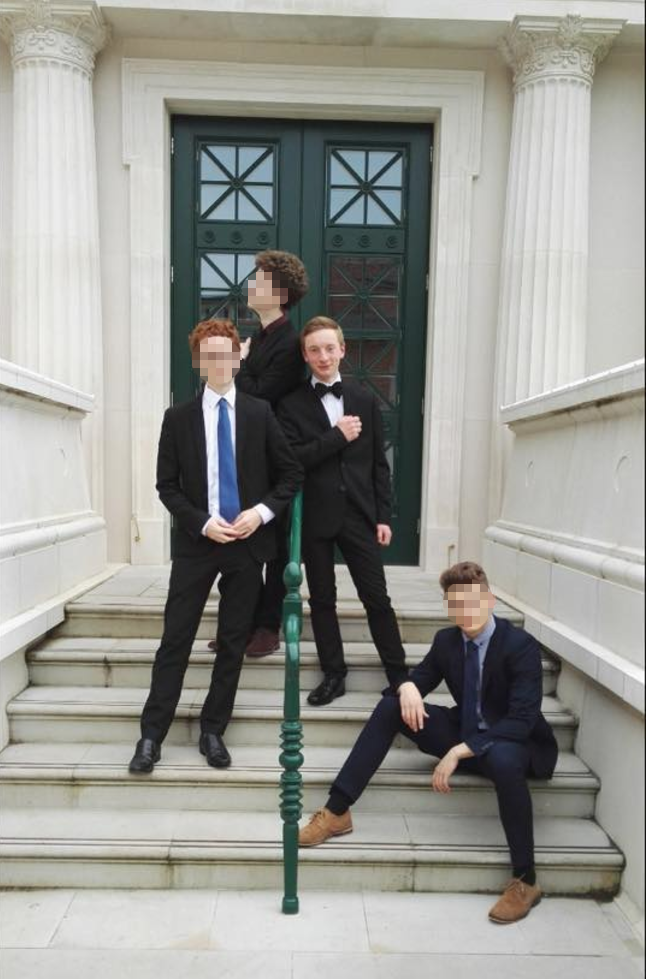 Luke Ibbotson, Activate's Campaign Director, is an ordinary young man from ultra-posh Sevenoaks in Kent.

Ibbotson just happened to be schooled at the exclusive Judd School in Tonbridge, Kent.
Judd Grammar School prides itself on sending 15% of their pupils to an Oxbridge University.
Ibbotson now studies at Cambridge University.
And, as you can see from his delightful Facebook picture (below), Ibbotson is clearly a fan of the infamous Tory Bullingdon group photos a la Cameron, Boris et al.
An obvious master of puns, Ibbotson cleverly captioned his photo:
The Juddington Club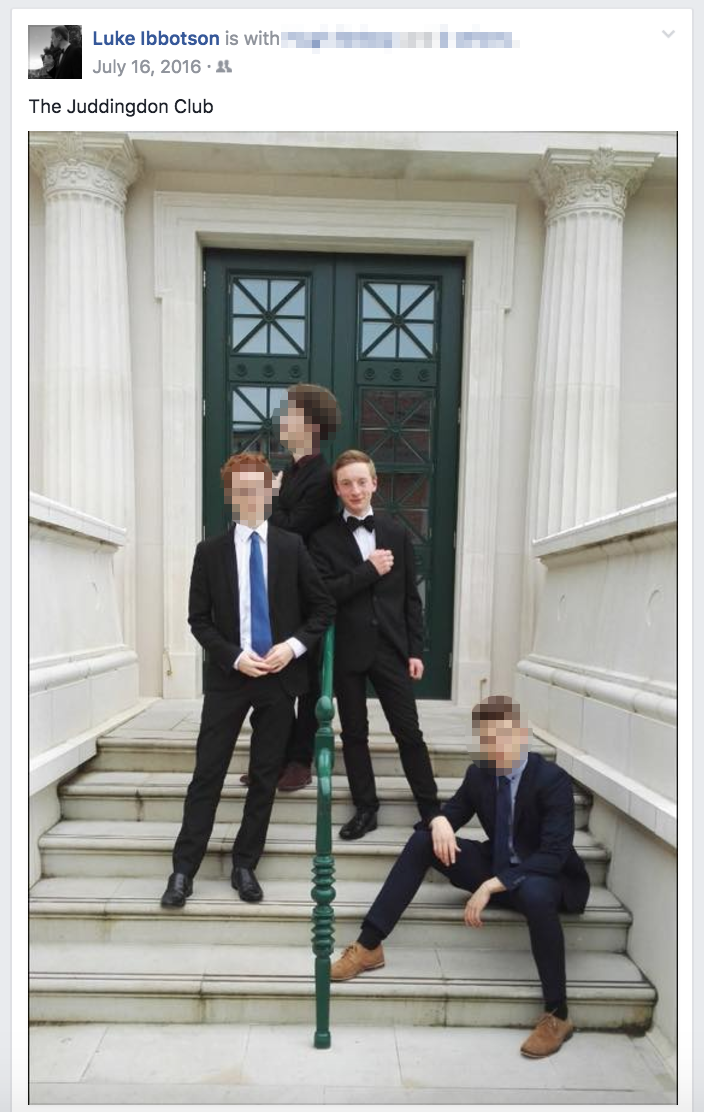 'Voice of the Youth Luke' also appears to own, or have exclusive access to, his very own sailing boat – the Blue Star – which he proudly displays as his Facebook cover photo.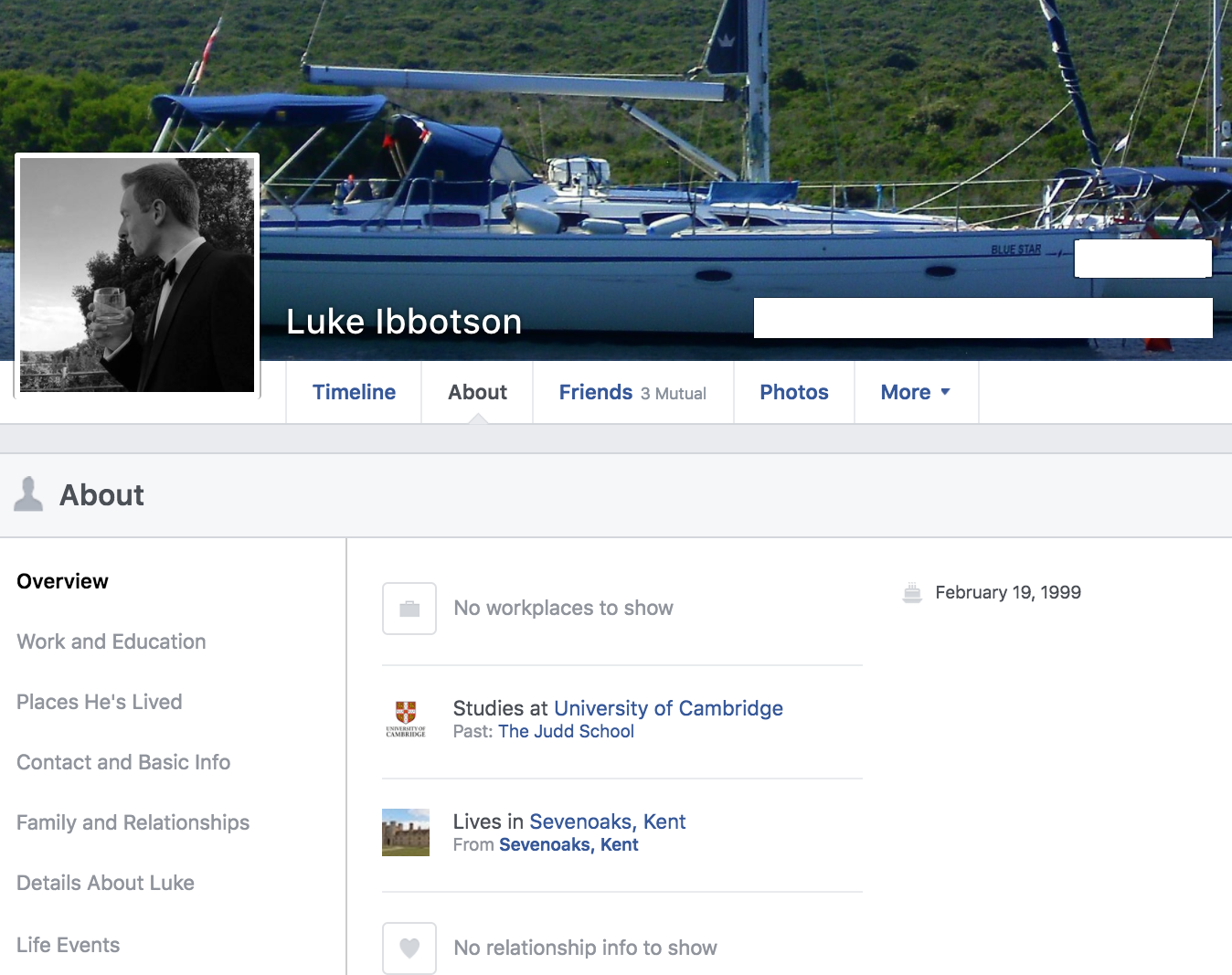 Here's one of Ibbotson's Eton College friends hilariously mistaking Luke's sail boat for a yacht: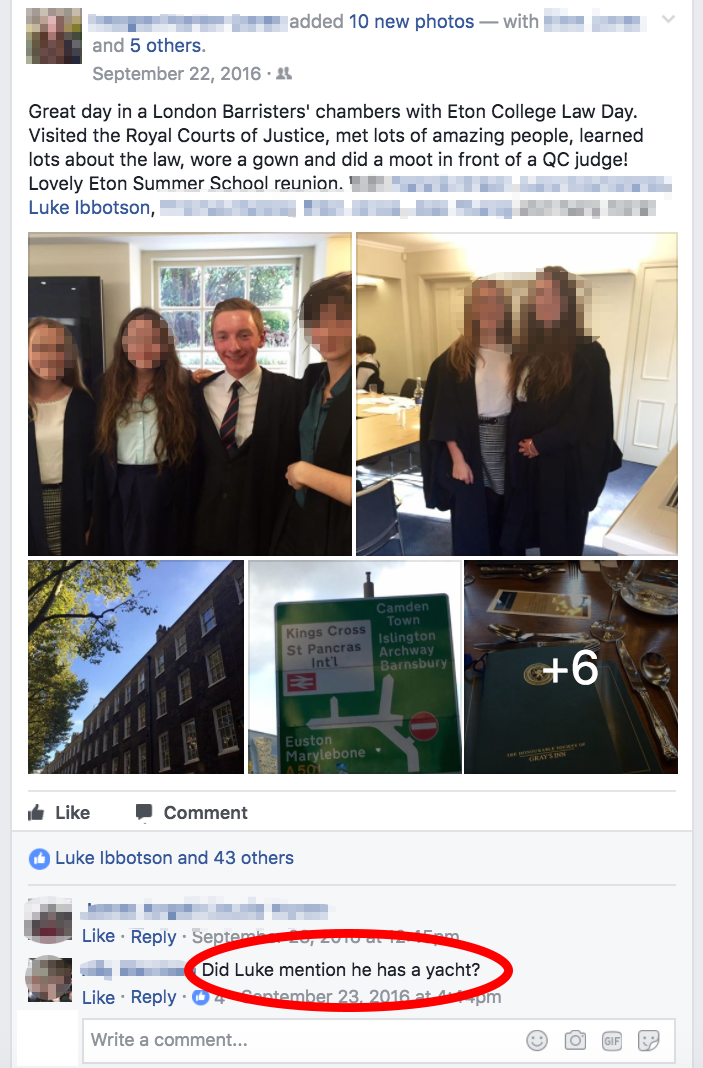 Update: Ibbotson has now resigned.
Lewis A Baxter – (RESIGNED AFTER ONE DAY) Activate Online Strategist
Baxter is yet another exclusively educated young Tory, initially educated at the Clitheroe Royal Grammar School, before moving to the Ermysteds Grammar School Sixth Form.
Baxter describes himself as a Mental Health Campaigner, a co-founder of HoneyBee Training Ltd (a company owned by his mother, Ruth), and is also a Radio Presenter at Ribble FM.
Despite listing himself as the co-founder of HoneyBee Ltd on his Facebook account, only Lewis' mother Ruth has control over the company, as per the publicly available incorporation forms.
According to his Facebook feed, Baxter also spent last week drinking cocktails at a casino in the Algarve. As you do.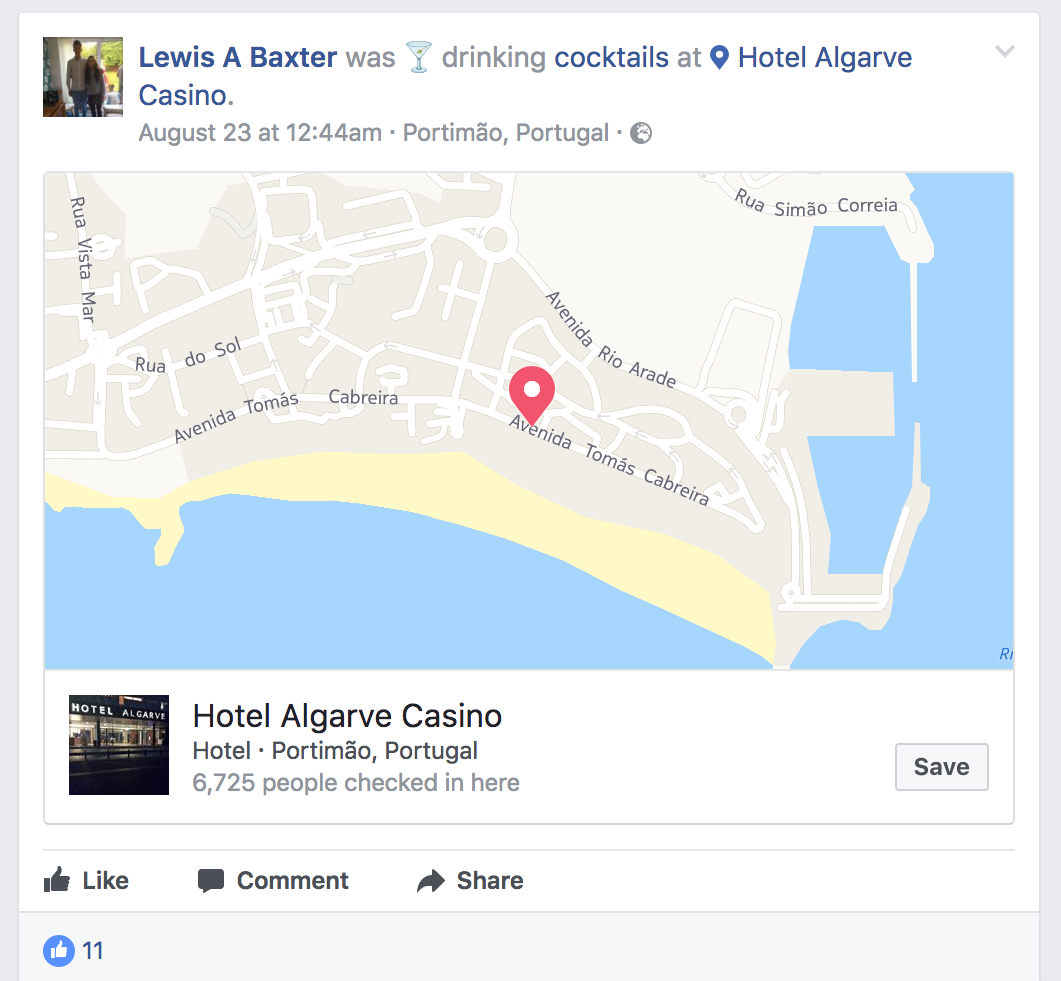 And here's Ordinary Lewis accompanied by several of his school chums, riding a tank.
As you do.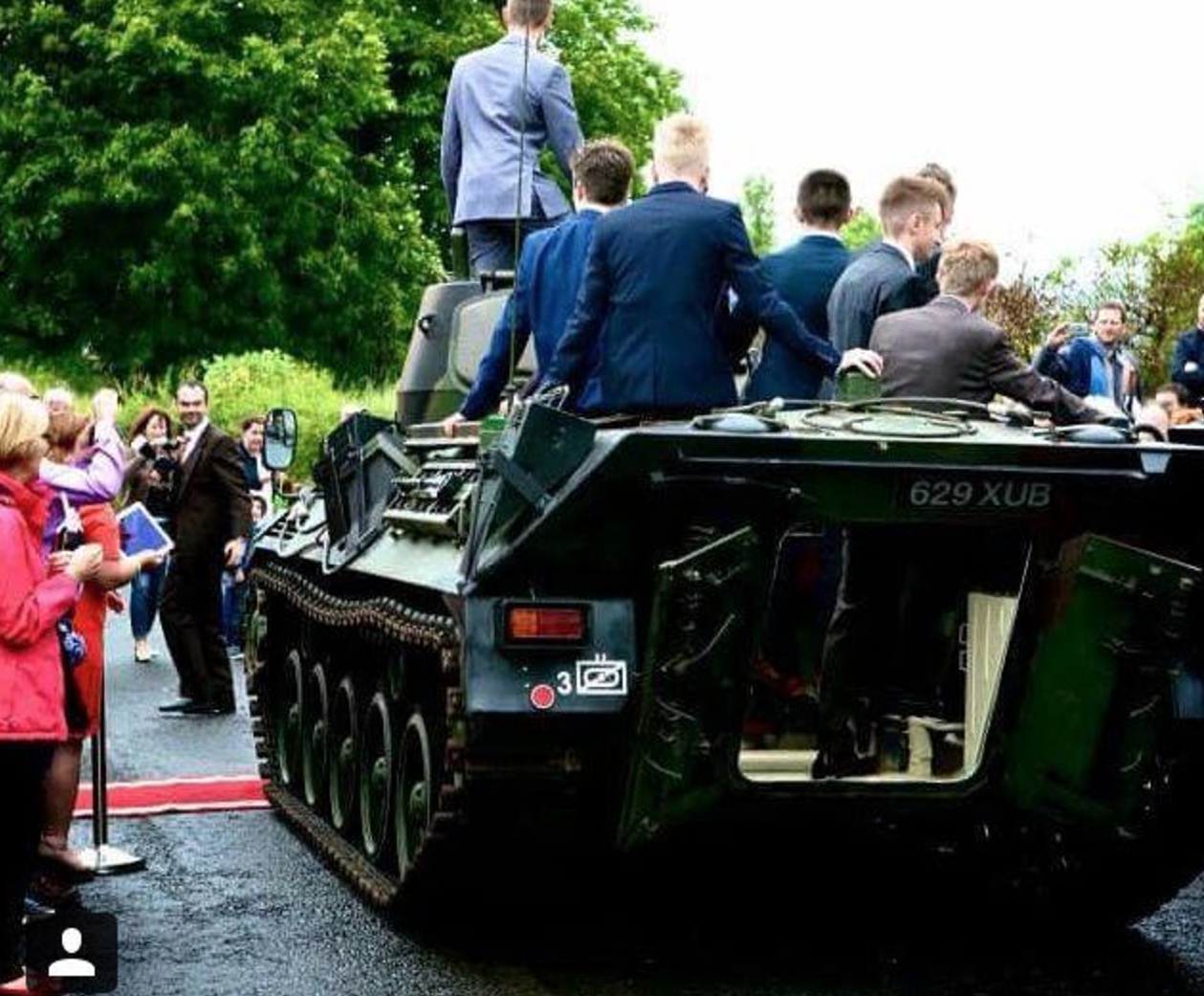 And here's Lewis campaigning for the former Mayor of Clitheroe, and multi-millionaire businessman, Kevin Horkin, in his failed attempt to become MP of Hyndburn.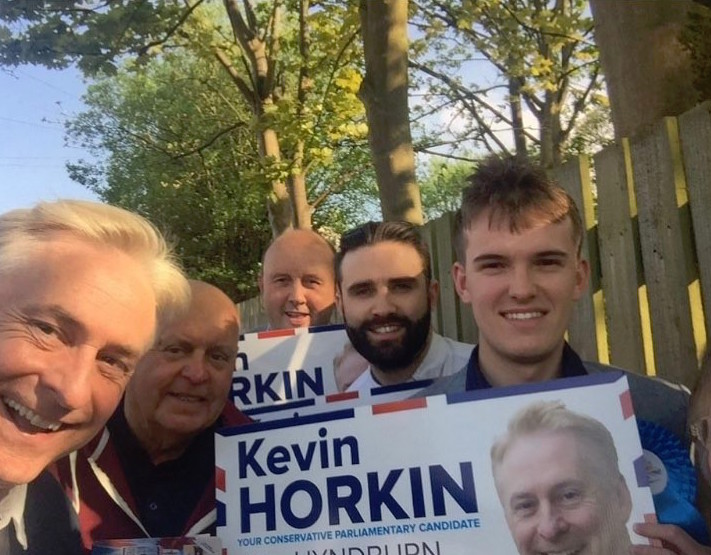 It's easy to see how our ordinary Lewis will appeal to the poor disadvantaged youth of Tory Britain.
Update: Unfortunately sources tell us that Baxter was unaware that his job as Media Director for a Tory-affiliated group would involve him encountering tough-to-answer questions from Labour supporters on Twitter and Facebook. Due to this unforeseen circumstance, Baxter resigned as Activate's Media Director.
Fizarn Adris – Activate Membership Director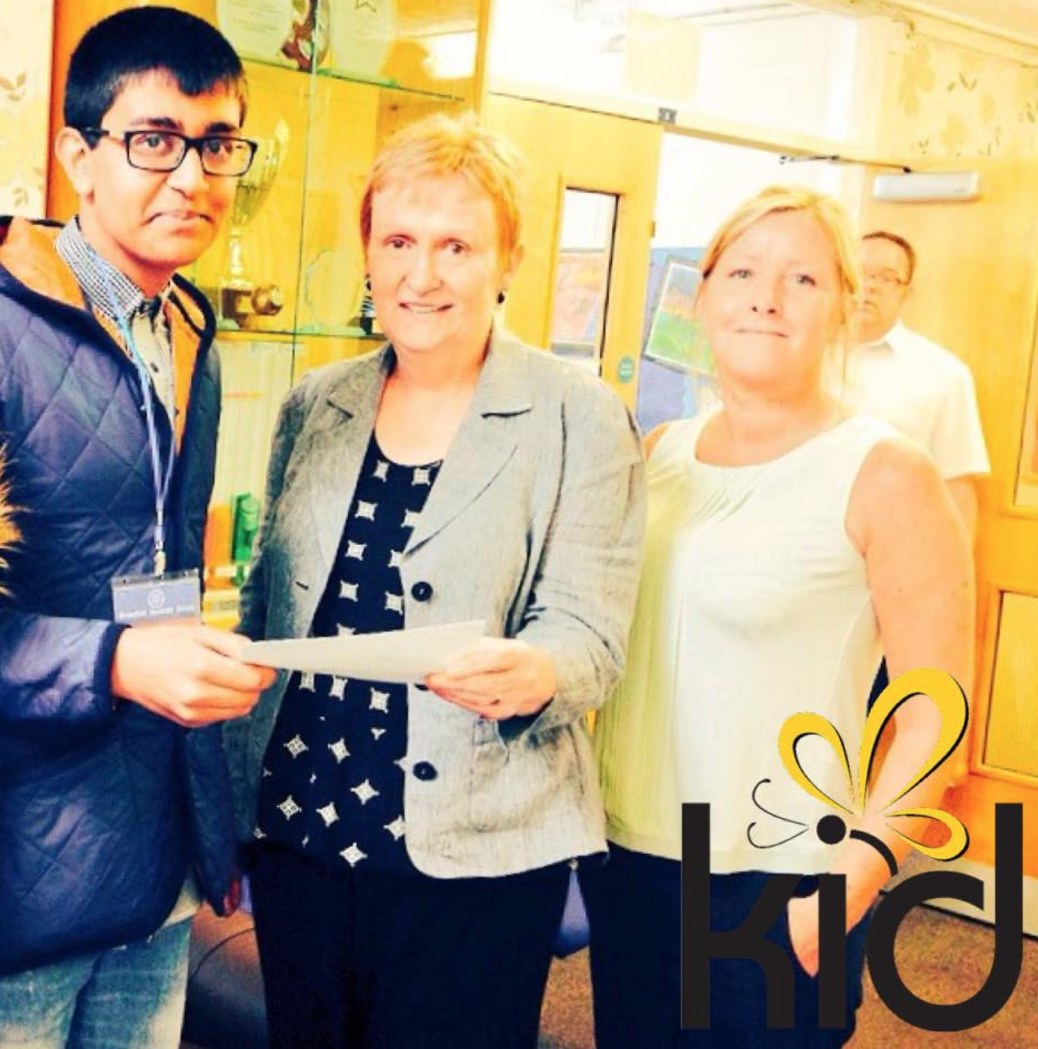 Adris is Activate's Membership Director, and on the surface appears to the most down to earth member of the Activate leadership team. He was educated at a normal school – Accrington Academy, and is currently studying at a normal sixth form – Halesowen College.
However, you only have to scratch beneath the surface with Adris until you find the makings of a very, very angry individual – as exampled by the following:
Here is a video posted on Adris' Facebook account appearing to show him cheering on two extremely young boys beating the living sh*t out of each other:
[embedyt] https://www.youtube.com/watch?v=0o27y-6pyVM[/embedyt]
On the comments of the video, Fizarn says:
GINGERS WAR
Before cleverly adding:
lol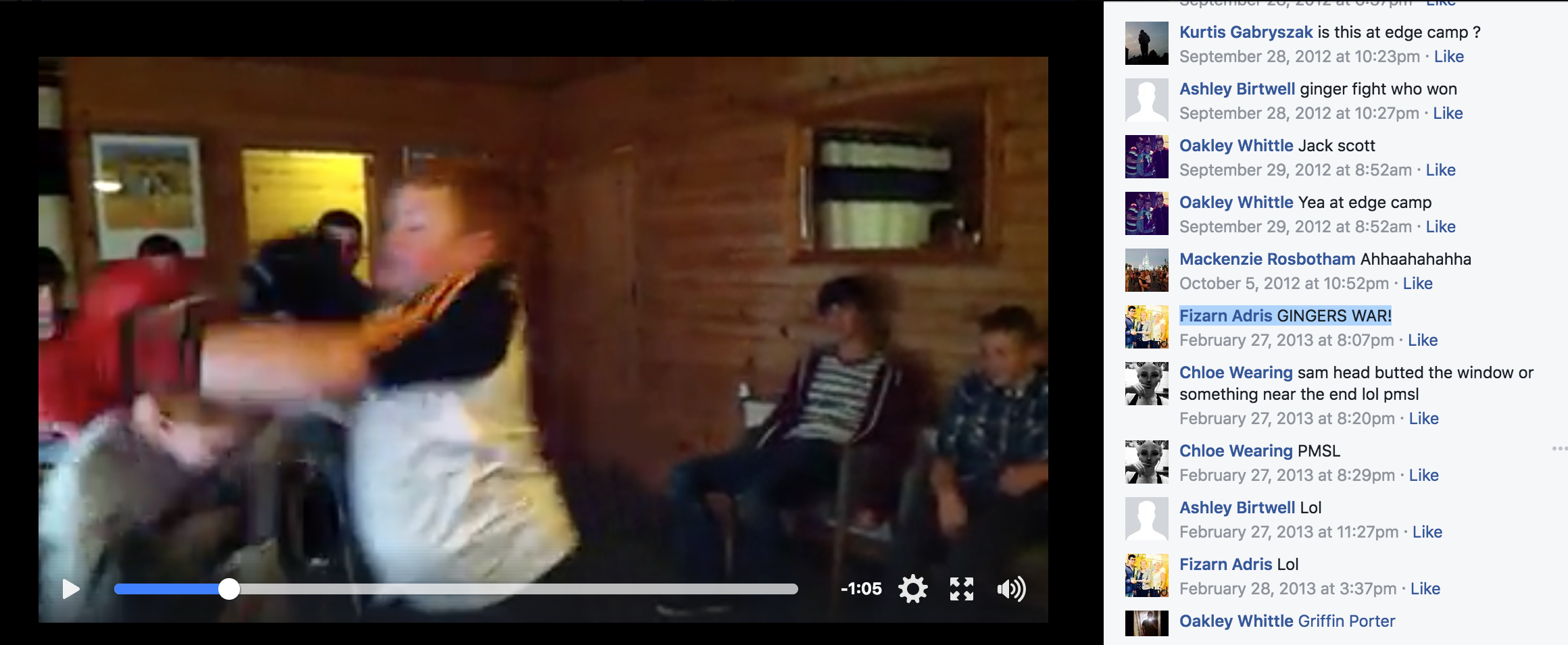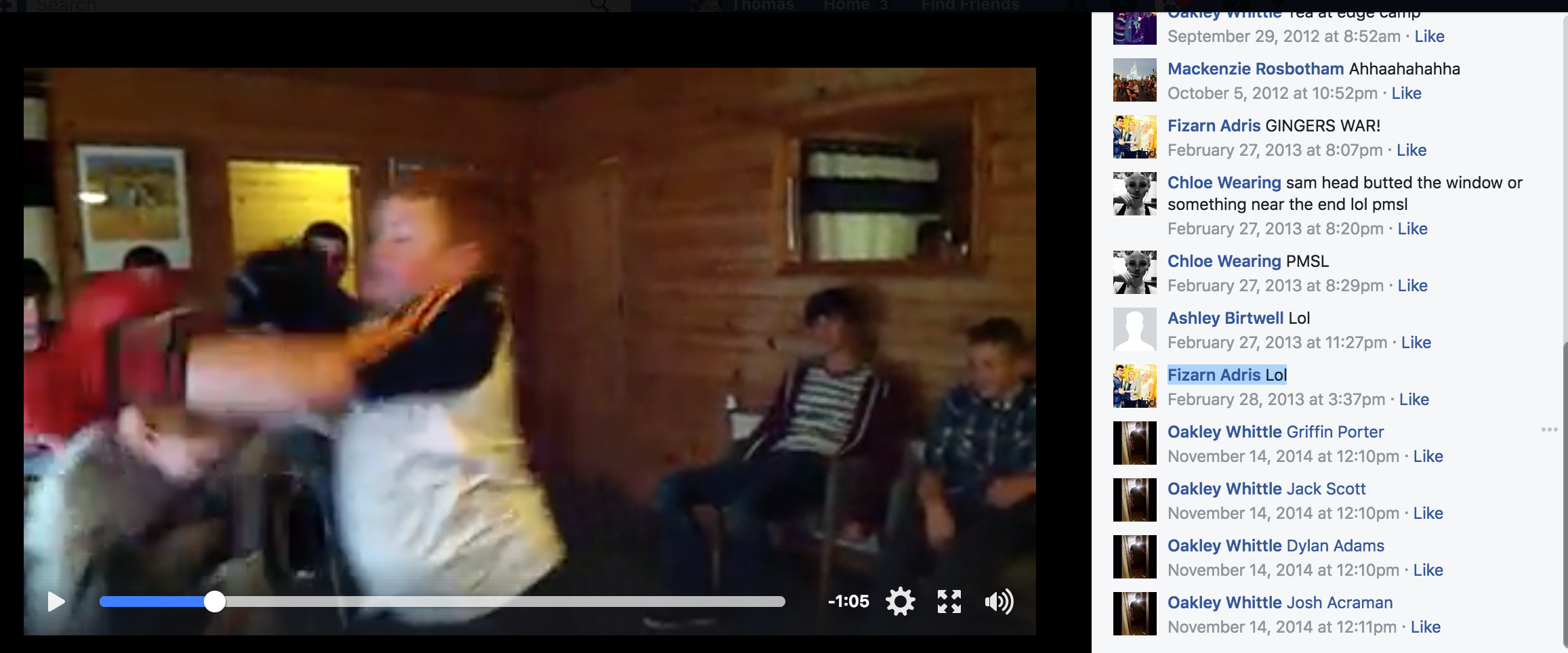 But this is far from the end of Adris' story:
Here is Adris telling someone on Twitter that, in his opinion, you wouldn't see a Tory at the Job Centre because they're 'educated thoroughly':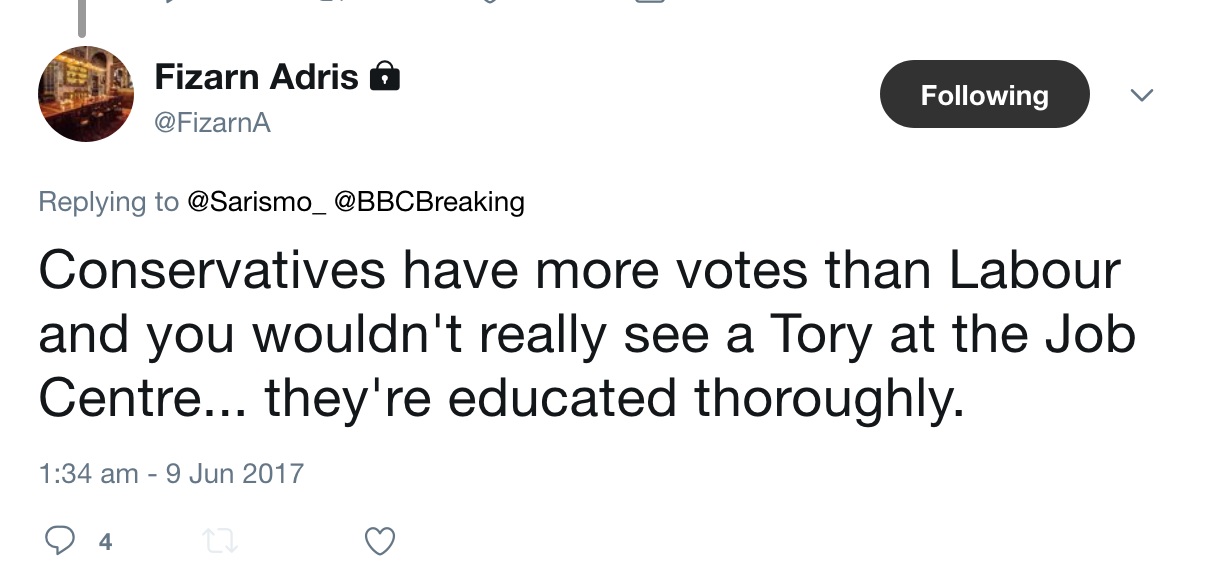 Here is Adris stereotyping all Labour voters as dole citizens.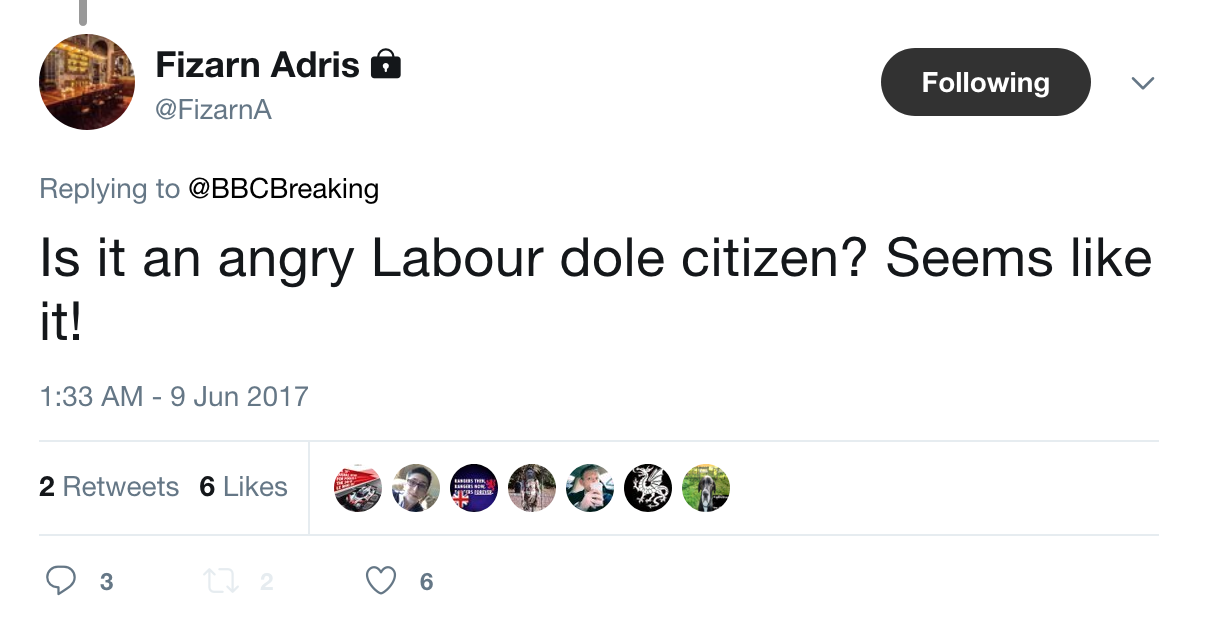 Here is the real people's champ Adris giving his undying support for zero hours contracts: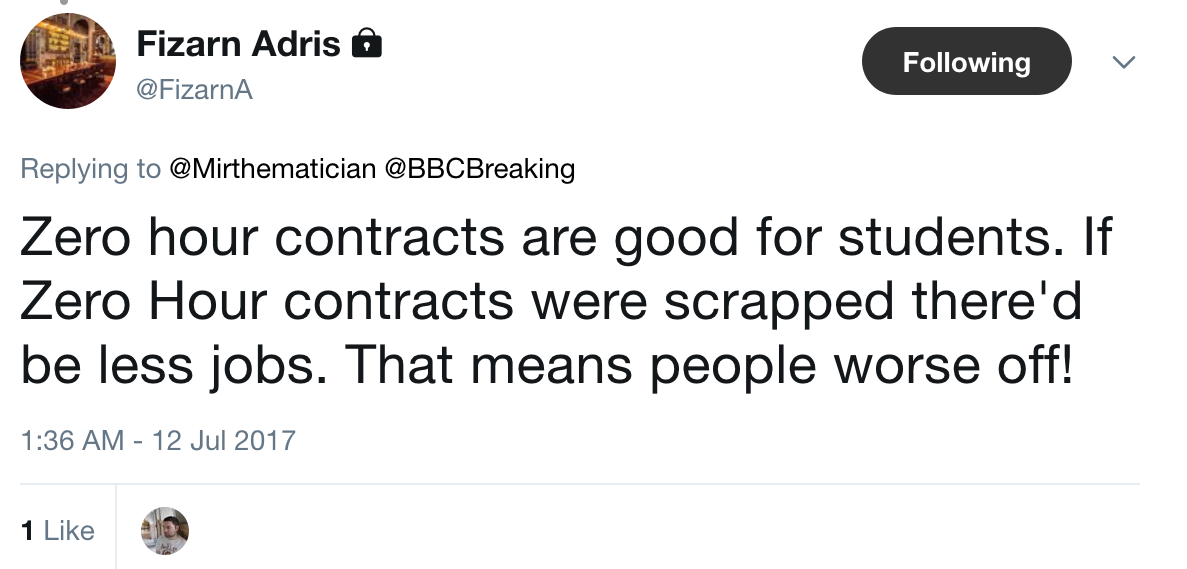 And here is our strong and apparently stable Adris appearing to spell leftie tw*t with a 't' and 4 asterisks.
Here is our lovely Activate Membership Director Fizarn calling Diane Abbott fat on Twitter: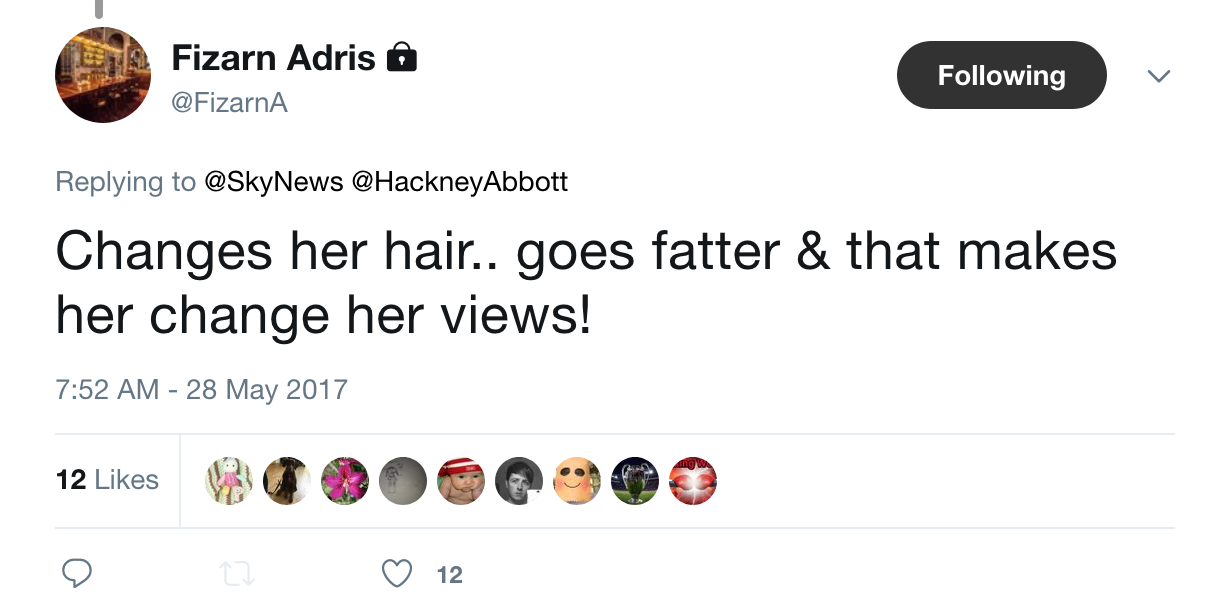 Here is dear old Fizarn calling Diane Abbott fat once again on Twitter: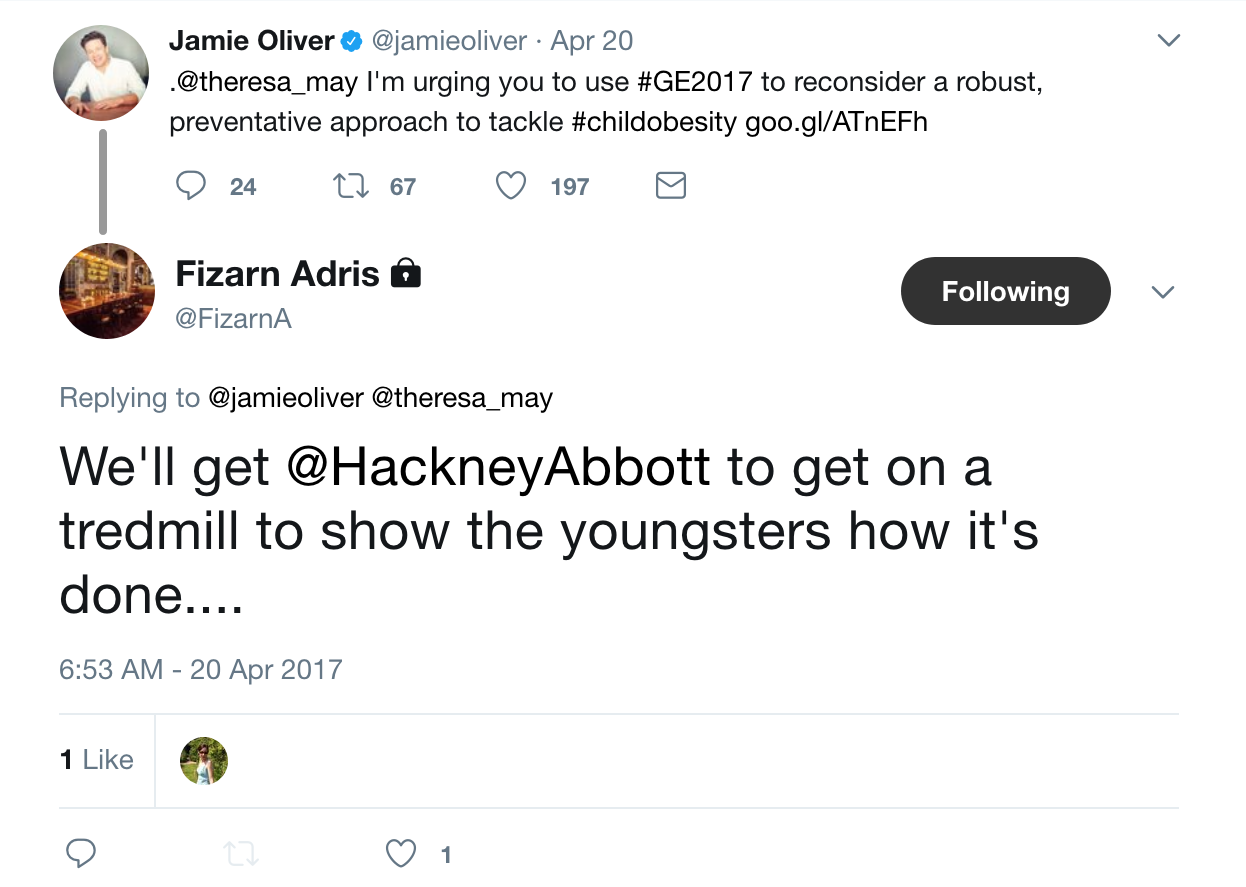 What a lovely young man indeed.
UPDATE: Here's another delightful tweet from Adris where he calls a Survivor of the Grenfell fire an 'Ungrateful b*tch'.
[spotted by @BimbleBot on Twitter]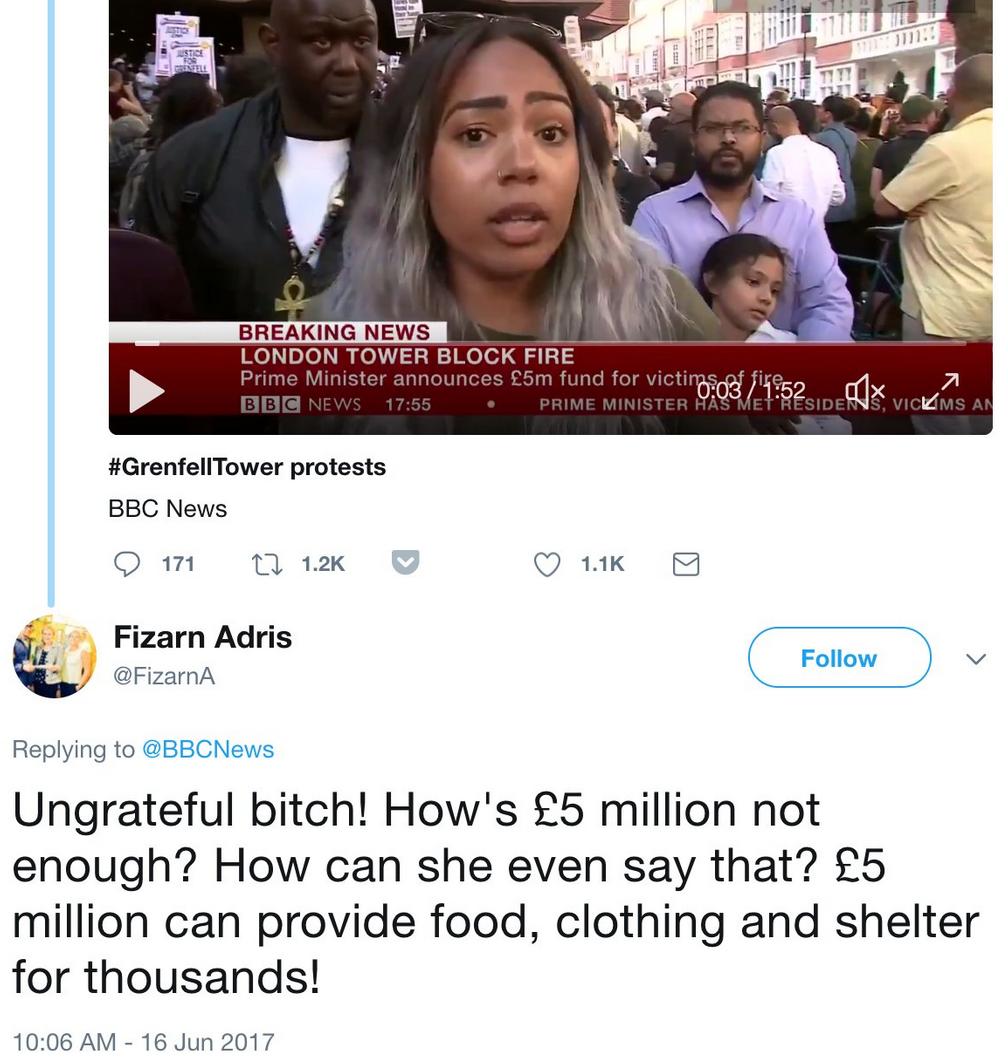 Out Of Touch Tories
Looking at their pitifully out of touch attempt at a #meme posted yesterday on their social media accounts (a tweet which has now actually been deleted), you would be forgiven for thinking that their entire team of decision makers was comprised of people who literally don't have a f*cking clue about the real world.
And after reading about the backgrounds of the people involved in the running of Activate, the actual extent of just how clueless these people are becomes clear for all to see.
More revelations yet to be exposed
These are just four of Activate's head honcho 'masterminds' running the current debacle.
There are many more shady Tory characters involved in the operation for us yet to investigate, and many more we already have reams of information on.
Linking all of these unlikely leadership characters is one multi-millionaire businessman, who, as our investigation has progressed, we have begun to suspect as being involved with Activate's funding.
We assure all Evolve readers that this is only the first in a huge investigation into Tory affiliates Activate and their entire shady, backwater operation. There will be much, much more to come.
Expect fireworks. Seriously.

Become An Evolve Politics Subscriber



Your subscriptions go directly into paying our writers a standard fee for every article they produce. So if you want to help us stay truly independent, please think about subscribing. We literally couldn't function without the support of our fantastic readers.
Subscribe
Or a One-Off Donation to Evolve Politics



If you don't want to subscribe, but still want to contribute to our project, you can make a one-off donation via the donate button below. All your donations go directly to our writers for their work in exposing injustice, inequality and unfairness.
Donate