The right-wing press have taken Muslim-bashing to extraordinary lengths in recent years, but their latest story about new Manchester United signing Romelu Lukaku is utterly incredible. Mainly because it is a complete lie. 
The Daily Mail, The Sun, The Express and The Mirror claimed that Belgian International Lukaku – a recent £75m signing from Everton – was not allowed to accept the Heineken Man of the Match award due to him being a 'devout Muslim'.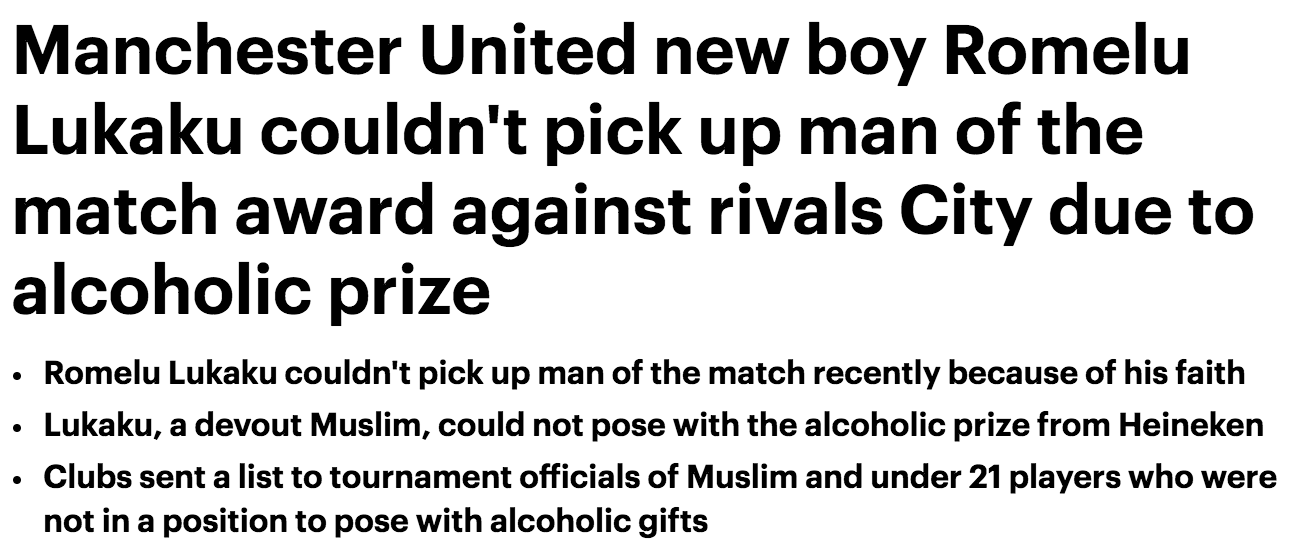 The only problem with these claims, however, is that the supposedly 'trained journalists' in the mainstream media failed to spot that Romelu Lukaku is actually a Christian.
If any of these alleged journalists bothered to do the slightest ounce of research, they would have stumbled on the fact that Lukaku regularly celebrates goals by making a Christian cross sign. 
Furthermore, the fake news journalists also somehow failed to spot the fact that Lukaku featured in a prominent article posted last year in Christian Today titled "Five Christian superstars of Euro 2016″.
What's even more embarrassing for that bastion of truth, The S*n, they actually ran a story about Lukaku in 2014 specifically about the fact he was a Christian. 
It is utterly astounding that alternative media outlets such as our own are constantly demonised as running fake news, as well as having our reporters belittled for not being 'trained journalists', when it is so patently obvious that the mainstream media runs completely fake news such as this on a regular basis. 
Just today Evolve Politics reported on the fact that alternative independent left-wing sites in America are being indisputably censored by Google in their supposed crack down on 'fake news'.
The fact that Google is penalising independent sites, rather than the true purveyors of fake news – the mainstream media – is clear evidence that the true aim of this supposed crack down is the establishment's attempt to censor and eliminate any competition to their lapdogs in the entirely complicit corporate media. 
What's more, The Daily Mail STILL haven't removed their article from their website – meaning they are literally still reporting 3-day-old fake news as if it was true. This despite the fact that the comments section is completely littered with comments calling out their lies.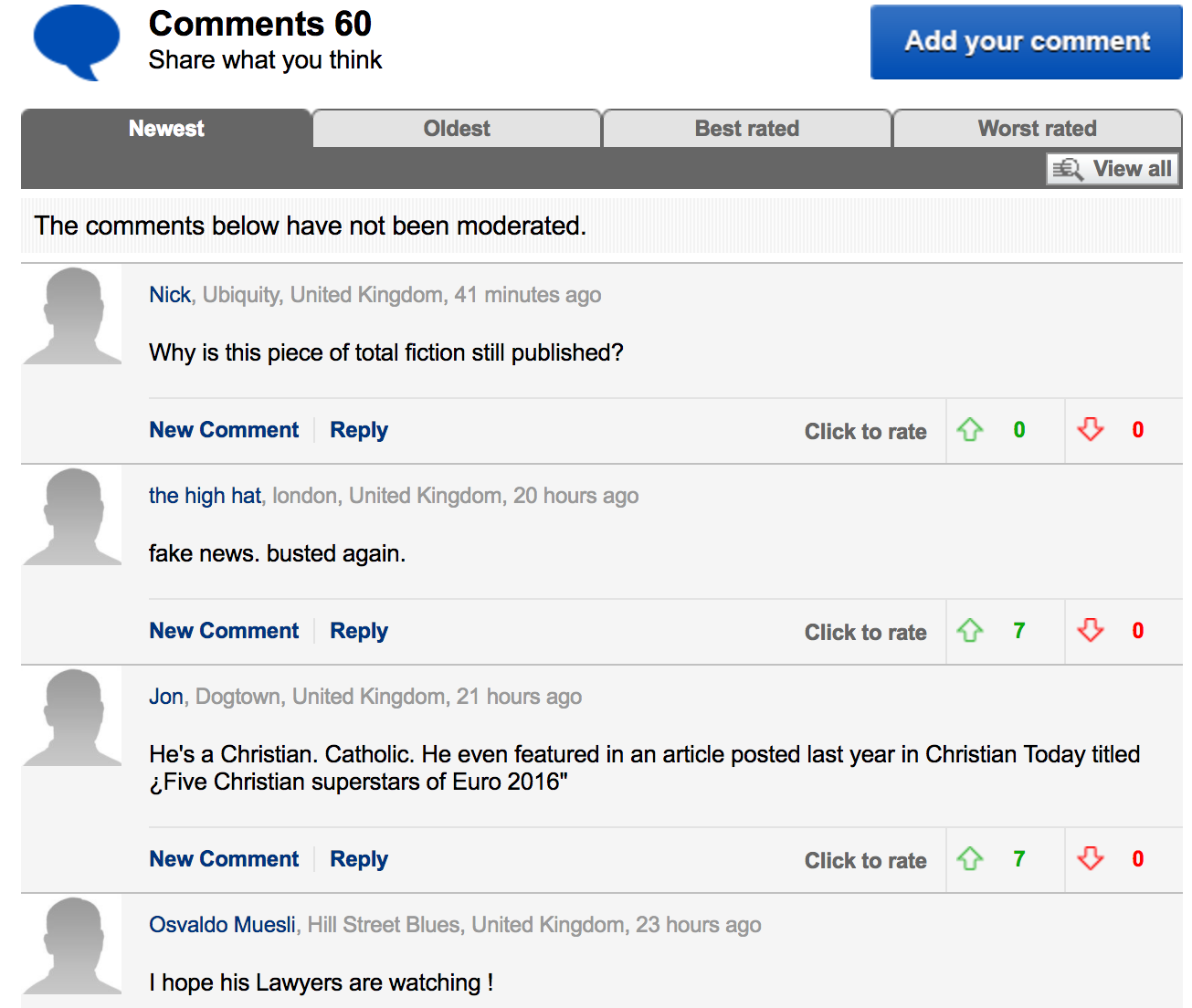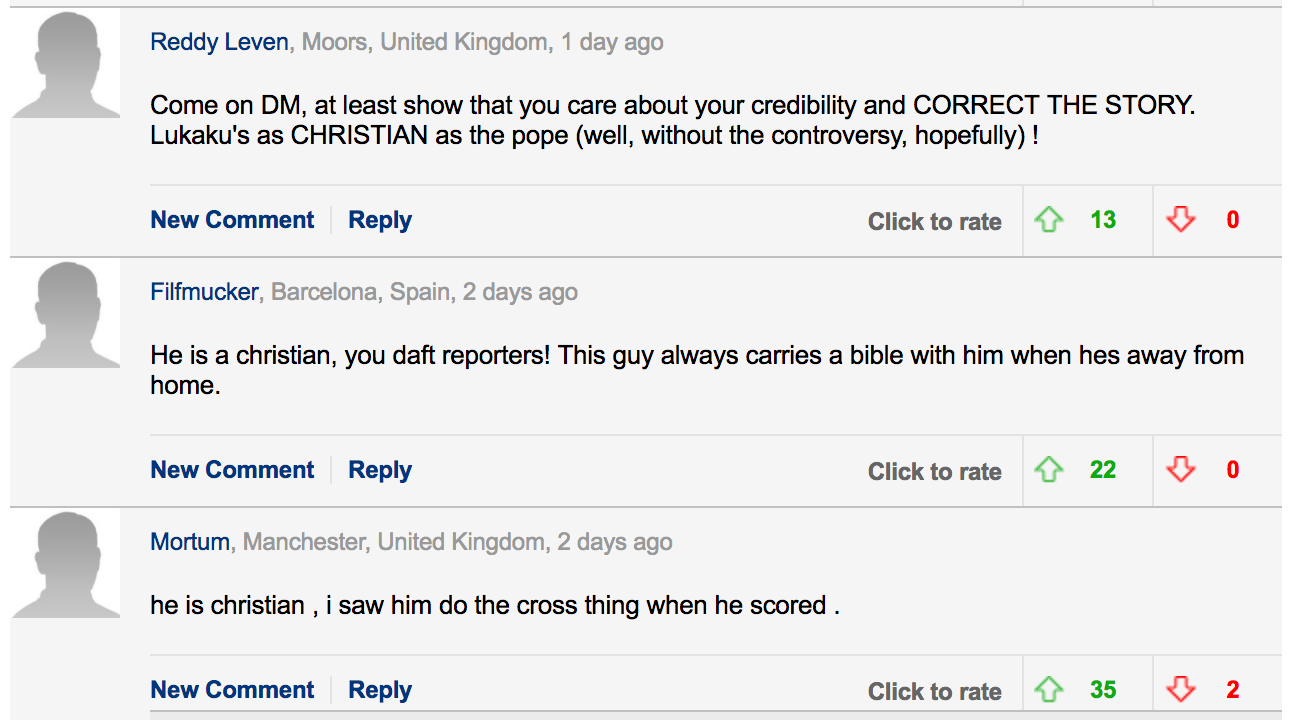 It seems that Google are more than happy to promote fake news as long as it comes from the Establishment's approved list of compliant lapdogs.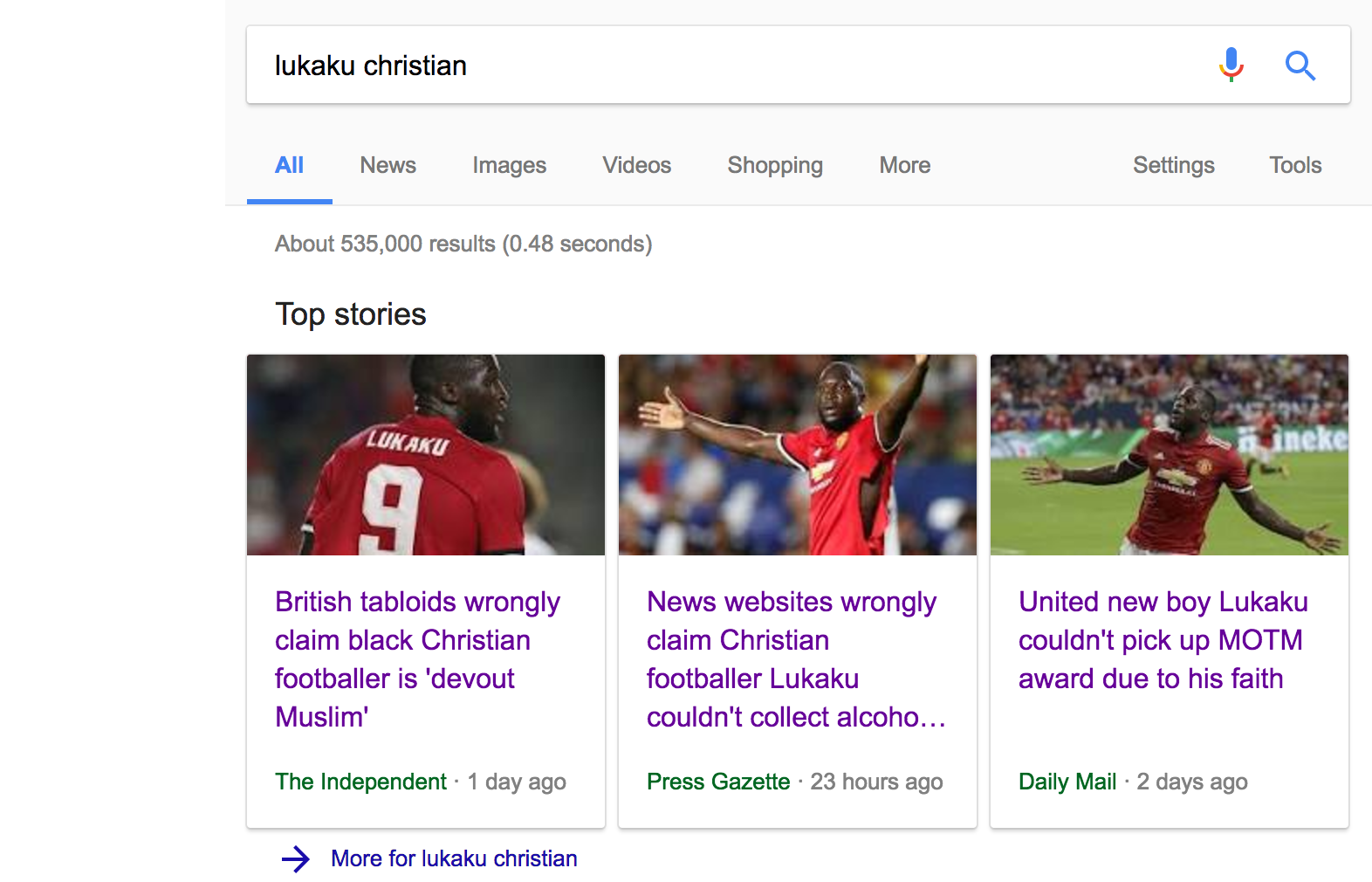 Become An Evolve Politics Subscriber



Your subscriptions go directly into paying our writers a standard fee for every article they produce. So if you want to help us stay truly independent, please think about subscribing. We literally couldn't function without the support of our fantastic readers.
Subscribe
Or a One-Off Donation to Evolve Politics



If you don't want to subscribe, but still want to contribute to our project, you can make a one-off donation via the donate button below. All your donations go directly to our writers for their work in exposing injustice, inequality and unfairness.
Donate