John McDonnell just reinforced his credentials as Chancellor-in-waiting.
Emotionally-charged and peppered with inspiring details on Labour policies, the Shadow Chancellor's barnstorming Conference speech proved once again that it's time he stepped into the light.
McDonnell started by evoking the aftermath of World War II, during which the Labour Party were elected to steer the country into a new era due to socialist policies such as the NHS.
The Shadow Chancellor reminded Conference how their party was forever handed the mantle of responsibility during times of societal recuperation.

The excitement, hope and sincerity with which McDonnell conveyed his message was in stark contrast to the drab affair dribbled by Theresa May in Florence last week, although McDonnell related how he had been told by Corbyn to keep the jokes to a minimum. Nevertheless, on a couple of occasions it seemed he simply couldn't help himself. Referring to Labour's position as the party best placed to facilitate the fourth industrial revolution, McDonnell informed of how the Chinese had managed to teleport a photon into space. He quipped that the Tory party had gone one better by teleporting themselves from the eighteenth century.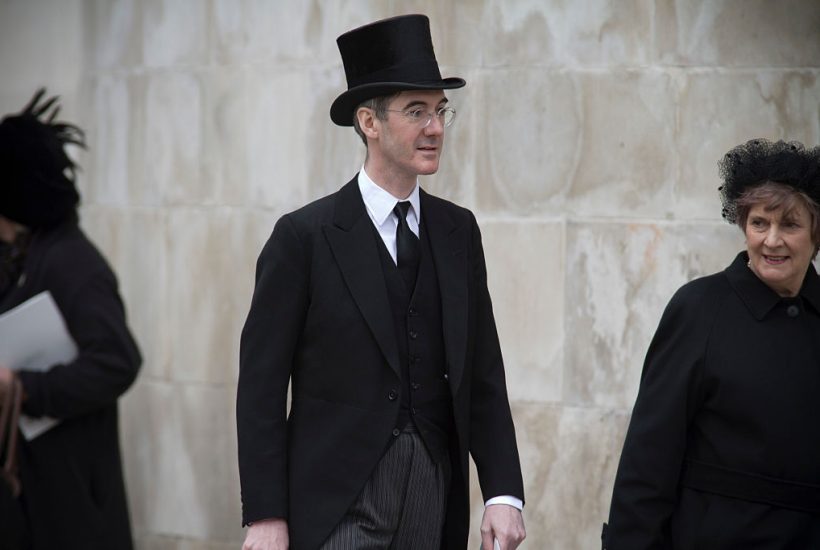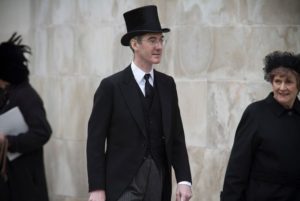 McDonnell even found time during his speech to cast a positive light on some Blairite policies.
The Shadow Chancellor went into detail about the state of the nation, lamenting the rentier economy in which people make money from how much they can charge for rent rather than what they can produce. McDonnell told the millions of electorates under the thumb of extortionate rent that "help is on its way".
He angrily lambasted the disparate financial expenditure between what is given to London and the Home Counties compared with the rest of the country, saying that under a Labour government this would no longer be acceptable; that they would legislate for fair distribution of wealth across the country and devolve authority to local councils.
McDonnell proudly promoted his party's policies of a Crossrail for the north and expanding HS2 into Scotland, as well as the total electrification of rail links from Cornwall to London. Investment in rail will be massive.
This investment would be part of a package that would see the UK becoming "world leaders in decarbonising the economy" due to our gamut of renewable resources and immense scientific and engineering know-how. Contrary to the Tory stance of slashing funding into research and development, the UK would have a publicly owned energy supply based on our own resources epitomised by the success of the Swansea Tidal Lagoon.
As to be expected, public ownership was a prevailing theme, with McDonnell emotively declaring;
Rail, water, energy, royal mail – we're taking them back
As Chancellor, McDonnell would be ruthless in closing the tax loopholes that the super-wealthy and big business exploit, garnering hundreds of billions of pounds currently kept offshore. At the same time, small businesses and entrepreneurs would be fully supported.
Concerning Europe, McDonnell bemoaned the belligerence and incompetence being shown in Tory EU negotiations and the "brutal" treatment of EU citizens in the UK, telling Conference that
our conscience doesn't end at the Channel. We want a Europe for the many, not the few
The pieces that a forthcoming Labour government would have to pick up would be of a society left steeped in debt, poorly paid and "scarred by austerity". One where inflation means workers have received a real term cut in pay, with FTSE 100 executives receiving 100 times the salary of the average worker. McDonnell explained that a Labour government would "bring down deficit and control the debt" using a fiscal credibility rule in which each policy would have detailed implementation plans. That there would be a £10 living wage and pay ratios at the top. The gender pay gap would be addresses by policies being measured against its impact on women before implementation.
McDonnell used the heroes that "took on the might of McDonald's" as examples of a change in social consciousness. This change partly down to the UK's household debt standing at £1.8 trillion. A Labour government would address this by changing the law so any interest paid on a credit card could never exceed the total amount of the initial loan. McDonnell was scathing in his assessment of the country's credit situation, saying we should
never accept that it is normal and acceptable to be in debt
He reiterated the manifesto pledge to scrap tuition fees, commenting how education was "a gift not a commodity" and putting the blame of the policy spiraling out of control right at the feet of the Tories and "conniving Liberal Democrats".
McDonnell was animated about the real changes within grasp of the British electorate. He would oversee a transformation in the financial machinations of the country, with the restoration of free collective bargaining and the creation of a strategic investment board and Ministry of Labour.
As McDonnell himself concluded, an upgrade for Britain is "not just possible, it's in sight".
You can watch John McDonell's full speech to the 2017 Labour Conference below:
Become An Evolve Politics Subscriber



Your subscriptions go directly into paying our writers a standard fee for every article they produce. So if you want to help us stay truly independent, please think about subscribing. We literally couldn't function without the support of our fantastic readers.
Subscribe
Or a One-Off Donation to Evolve Politics



If you don't want to subscribe, but still want to contribute to our project, you can make a one-off donation via the donate button below. All your donations go directly to our writers for their work in exposing injustice, inequality and unfairness.
Donate